In Should've Been You by Nicole McLaughlin, Jase Beckford has returned home after his stint in the army,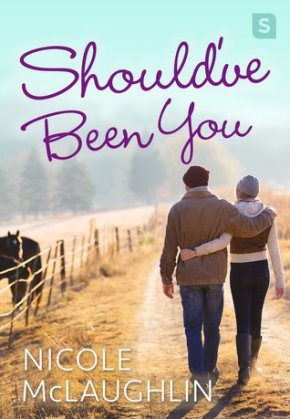 determined to raise cattle. He uses the land of his neighbors, the Walters, who have been a second family to him and took him in after his abusive father went too far one night. He has always been best friends with Hannah, and believed they were meant to be together. But when he sees Hannah's twin, Becca, for the first time in years, he begins to wonder if he might have been eyeing up the wrong twin. And Becca, who has always had a crush on Jase and is in a relationship, begins to wonder if she's in the right relationship. Only with years of misunderstanding and a jealous sister coming between them, can a relationship between them survive?
While I liked the book, I didn't love it, and I think a large part of it was Jase's constant flip-flopping between what he wanted. He believed Hannah was the woman he was meant to be with. Despite the fact they never dated, they always turned to each other for everything. Just when he decides he finally needs to set boundaries with Hannah, she gets engaged to someone else. Yet he still lets her run all over him. Then he's suddenly interested in Becca, although, thanks to Hannah, he's under the impression that Becca thinks she's too good for him. I thought it took him much too long to have a much needed conversation with Hannah to let her know where they really stood. It wasn't fair to Becca that he always seemed to put Hannah first.
I also wasn't crazy about the fact that Becca was in a relationship, yet she makes out with Jase. She should have ended it before starting anything with Jase. I also wished she had more of a backbone, because she lets Hannah get away with too much. And, once again thanks to Hannah, Becca is under the impression that Jase hated her all those years.
Hannah annoyed me. She was overly clingy to Jase, even after she became engaged, and I didn't like how she played Becca and Jase against each other, causing years of misunderstanding between the two. She becomes more of a sympathetic character towards the end of the book, but at that point it was a little too late to win me over
I liked the book, but I wish I enjoyed the characters more than I did. I would recommend it to those who enjoy books about childhood friends turning to lovers.

Book Info: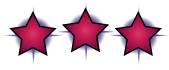 Publication: January 30, 2018 | Swerve | Man Enough #3
National Guardsman Jase Beckford wants to live a quiet life raising cattle and taking care of his mother. His childhood friend and neighbor Hannah is still his best friend, but when he walks into the Walters house one morning and sees her twin sister Becca for the first time in five years, he wonders if he missed out on something special.
Becca Walters has nursed a secret crush on Jase since childhood, but he always preferred Hannah, so she buried her feelings assuming her sister and Jase would one day turn their flirtation into a real relationship. And this Christmas, she is anticipating a proposal of her own, so Jase's reappearance in her life doesn't mean anything. Much. Okay, maybe more than Becca would like to admit.
However, when Becca's sister gets engaged to someone who's not Jase, Becca and Jase find themselves spending more together. And when secrets are revealed, suddenly those dormant feelings come back to life; but is the possibility of something between them worth risking the happiness of everyone they love?