This Christmas by Jeannie Moon: Sabrina, Bree, Gervais was just a young girl when she fell in love. Jake Killeen was an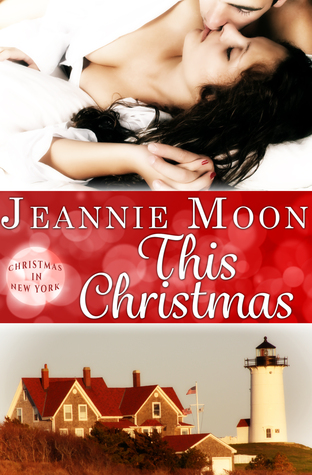 older man and her brother's best friend. He was also engaged with other woman, and then he wasn't.
For a couple of amazing months they were as happy as anyone knew how to be. Then his ex-fiancé got pregnant and he went back to her. 10 years later, a baby girl and with a lot of history between them what happens when Jake sees Charlie for the first time? Is this a Christmas wish come true or a true Nightmare before Christmas?
This Christmas by Jeannie Moon is one of the Christmas in New York series. It can be read as a stand alone but really, why would you want to just read one of them?
While Bree is a strong heroine and I can completely support her thinking some of the time she is a complex character who will have you both loving and hating her throughout the novella. Ms. Moon has definitely taken this novella to showcase her character development skills. This is defiantly a HEA great for readers who like to realize second chances do happen.
Book Info:

Published November 11th 2014 by Tule Publishing
Single mother Sabrina Gervais has built a happy life with her daughter Charlotte in their eastern Long Island hometown of Holly Point. Having Charlie meant putting some of her own dreams on hold, but Sabrina is content to surround herself with family and friends, safe from the realities of the outside world. She had enough of that when the man she loved broke her heart.
Jake Killen's career in professional hockey has brought him many rewards on and off the ice, but returning to New York brings back a flood of memories. When he sees Sabrina again, he discovers that he didn't just away from her ten years ago, but also from their unborn child.
Struggling with anger, guilt, and chemistry that's off the chart, Sabrina and Jake wonder if they can find love again and, this Christmas, make all their wishes come true.