The Gilded Cage by Lauren Smith: Hayden has no desire to find a rich husband and become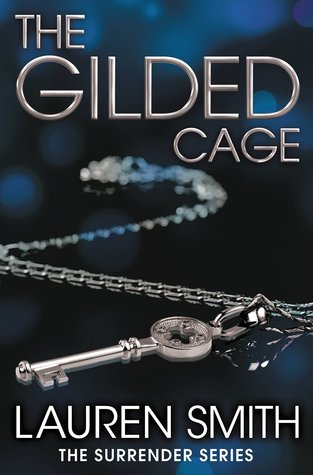 a trophy wife. Hayden is intelligent, feisty, and determined to show her family just how useful she can be. Fenn's only concern is winning the top prize in a bull riding competition so he can save the family farm for the man who is like a father to him. So, he's very frustrated when he loses concentration and is thrown, but it's worse when city girl Hayden rides to his rescue.
This had to be a dream. A bad one. There was no way a woman in a slinky red dress was sprinting past him, waving her arms at…Tabasco. Fenn craned his neck so he could see over his shoulder as the charging bull slowed to a stop and seemed to consider the woman. The brute huffed and pawed at the sand, brown eyes locked on her. After a few long seconds, it whipped its head back toward Fenn.
The attraction is mutual and immediate. He's not looking for a relationship and Hayden just turned his world upside down. As Fenn begins to deal with his past and what it means for his future, he comes to want more from Hayden despite the very different lives they are leading. She isn't prepared to let any man walk all over her, but there's something about Fenn and his demands that just seem to work for her.
"You're not that kind of man. If you really hurt me, I would have castrated you."
"Bit of a spitfire, aren't you?" Fenn fisted his hand in her hair. "I don't want that fire to go out."
The Gilded Cage is where the past and present collide in a sexy suspense where family is incredibly important. Lauren Smith picks up right where the The Gilded Cuff ends with a different couple as the main characters in The Gilded Cage. I would recommend reading these books in order to better understand the overall story that runs through the Surrender series to date. Ms. Smith created a really good balance in developing Fenn and Hayden as individuals as well as a couple. Those who enjoy romantic suspense, like the Inside Out series or The Secret Life of Amy Benson series by Lisa Renee Jones, would enjoy The Gilded Cage.
Book Info:

Published June 2nd 2015  | Forever Yours | Surrender #2
Passion that takes no prisoners, and love that tests the limits of ecstasy . . .
Fenn Lockwood comes alive in the shadows. Though he might have physically survived the kidnapping that stole his childhood, the trauma and pain he lived through have marked him forever. Now the only place where Fenn can be himself is within the walls of his private BDSM world—a place of erotic obsession, where desire isn't just captured . . . it's bound.
Hayden Thorne knows that behind Fenn's hardened exterior is a man worth fighting for. Yet to save him from the past that still haunts him, Hayden will have to abandon every inhibition she's ever had and venture into Fenn's intoxicatingly sensual world. Each tantalizing second she spends in Fenn's searing embrace is more delicious than the last and soon Hayden begins to think that she may never want to leave such torturous bliss . . .