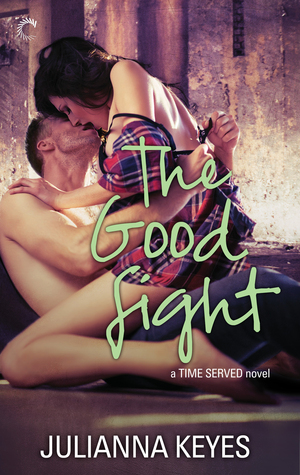 The Good Fight by Julianna Keyes starts off rocky but picks up in the middle, making for an interesting read with flawed characters, who are better off together than apart.
Oscar Hall is back in Camden. Camden is a place where people dream of leaving and Oscar did, but now he's back and staying. Oscar has money. He used to work on Wall Street and now he's an accountant. He plans to use that money to benefit the community. He's also pretty good with his fists and works out at the gym to relieve some of his frustration. Although, Oscar is carrying some pretty heavy baggage when it comes to fighting. When he was younger, a fight got out of control, and his best friend ended up paying the price and the end result is Oscar never forgave himself. All Oz does is work and go to the gym. He doesn't even date…until a mishap with watermelons makes him pay a visit to the hospital. When he meets Dr. Susan, he's immediately interested in her but Susan isn't like other women he's been with. It's a case of opposites attracting.
Susan has a lot going on and a few issues that need to be dealt with. She's going through a divorce and her daughter barely talks to her. She's cold, robotic, and sometimes unfeeling. She doesn't say the right things, her job comes first, and she doesn't know how to let go and be in the moment. She's blunt, used to being in control, and knows how to get things done. Once she realizes what Oz plans to do in Camden, she immediately jumps to help him. If only, her reasons for helping him were pure.
I liked Oscar in the beginning of the story, but then he got on my nerves. When he and Susan have a fight, he bails. Don't get wrong, he had every reason to be mad, but his anger went on too long and he was pretty harsh with her. As for Susan, I didn't like her in the beginning, but towards the end, my feelings changed. She grows on you and once you understand why she's the way she is, you want her to be happy. Both characters are realistically imperfect and in need of character development, which we get. Their attraction to each other is instant and the sex appears to be dirty and hot, but the connection was missing for me.
Overall, The Good Fight is a satisfactory read and even though this is the first book I've read from this author, I would read from her again.
Book Info: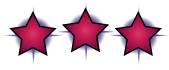 July 25, 2016 | Carina Press | Time Served #3
I was born a fighter. You had to be, to survive in Camden. Lucky for me, I loved it. The thrill, the pain, the glory. Until one night things went too far and I almost lost my ticket out.
So I swore off fighting. Never again. No matter how much I wanted it.
I went to college. Got a degree. A job on Wall Street. Yet I still wasn't smart enough to stay away. So now I'm back. And it's just as bad as I remember.
Enter Dr. Susan Jones, superstar neurosurgeon. She's brilliant, she's sexy and she's a pain in my ass. I can't get enough and she's too busy for a relationship. She wants to hook up, get off, go home. She doesn't have time for a thug from Camden. But she keeps coming back.
This place brings out the worst in people. Every day it threatens the project I'm working on, the plans I'm making. Every day it drags me down just a little more, until the hands I vowed to keep clean start itching to get dirty.
If I don't start fighting for what I want, I'll wind up with nothing.
I didn't come back to Camden for nothing.
I came back to start something. And when people hurt the things I care about, the gloves come off.