The Secret Heir of Alazar by Kate Hewitt: Malik al Bahjat, the heir to the throne of Alazar rarely gets any time to just be a young man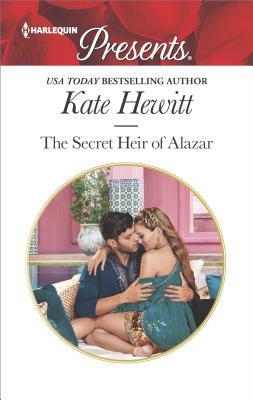 and not a royal heir so when he escapes his restrictive grandfather for a night at a party in Rome, his instant attraction to a beautiful young American woman named Gracie leads to a passionate encounter between them. But in the light of day, the weight of his duty to his country leads him to send her away, knowing they can have no future together.
Ten years later, Malik learns that he is unable to bear children. With his brother presumed dead, it's his responsibility to carry on the royal line. To his shock, he learns from his grandfather that Gracie ended up pregnant from their one night stand, and has a boy, Sam, who is his son. Traveling to America, he shows up on Gracie's doorstep with an offer – let him be a father to Sam and vacation with him to Alazar. Gracie hasn't forgotten the young man who swept her off her feet then broke her heart, and her son Sam is a daily reminder of that night. Wary but determined to do what is right for her son, Gracie agrees to travel with Malik back to Alazar. Being with him rekindles the passion they once shared, but will it be enough to make up for the past and create a brand new future as a family?
This story started out strongly for me. I really liked how the characters met (I love a good vacation romance!) , and the charming scene in Rome where Malik and Gracie start to fall for each other. They are both virgins, Malik having lived a very sheltered life in Alazar. Their first sexual experience together is sweet and sensual (not overly explicit) but like a bucket of cold water, the appearance of Malik's grandfather ruins the afterglow. Being only 22, and the heir to the throne, Malik has no choice but to do his duty for his country, and it doesn't include having a fling with an American. I felt for both characters as their happiness is brought to an abrupt end.
When we fast forward to the present and the reality of Malik needing an heir and discovering that Gracie had his baby, I found him to be a little too cold and manipulative. He has plans to bring Gracie and Sam to Alazar and basically force them to stay there, which didn't sit right with me. (It reminded me of those made for TV movies where the woman gets trapped in an Arabic country against her will). Gracie makes the decision to travel to Alazar not knowing Malik's true intentions. Fortunately Malik turns out to be not as cold as he initially seems, and while in Alazar they rekindle what brought them together in the first place. I did like that Malik was taking steps to improve the status of women in his traditionally male dominated country, and that Gracie could see a legitimate role for herself as Malik's partner. Malik does redeem himself in the end, though it's a long time coming. The story takes some very unexpected twists and turns and the ending is somewhat abrupt – I can't really call it a happy ever after as things are left somewhat up in the air, so it's more of a happy for now ending. While this isn't one of my favorites by this author, fans of second chance romances with desert settings may enjoy this one.
Book Info: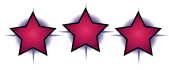 Publication: Mar 21, 2017 | Harlequin Presents | Seduced by a Sheikh #1
One stolen night with the sultan…
Virginal Gracie Jones longs for adventure—and one incredible evening in Rome, she finds it in the arms of charismatic Malik al Bahjat. But morning reveals he's next in line to Alazar's throne! Driven away by his royal family, Gracie discovers too late that their forbidden night left her pregnant…
When Malik learns the truth a decade later, he explodes back into Gracie's life. He sweeps her from her small hometown to his splendid kingdom, where, kiss by scorching kiss, he's intent on legitimizing his heir—and satisfying his cravings—by crowning Gracie his desert queen!