The King of Bourbon Street by Thea de Salle incorporates light BDSM and humor into a whirlwind affair that takes place in New Orleans.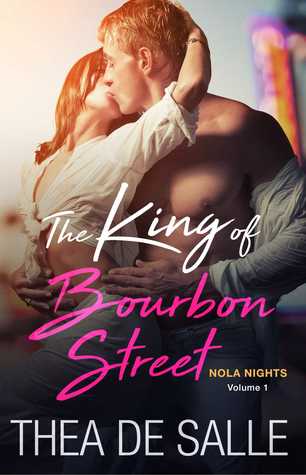 Arianna Barrington is an heiress who is not on board with what her family wants out of her. So, she goes to extremes to make sure their wants never happen. Basically, there's a video out there for the world to see of her blowing the family's gardener. She did it on purpose to get out of an arranged marriage that will merge both families together, but she wanted an out, so created one. Now, her mother is on her case, but all she wants to do is get away. So, she leaves with her brother and ends up in one of Sol's hotels.
Sol DuMont owns a chain of hotels in New Orleans. He's going through some rough times, at the moment. Rough for him, really isn't what I would call rough, though. He partied too hard and lost interest in everything, including his wife, so when we are first introduced to him, he's signing divorce papers. When he sees Arianna and her brother coming into his hotel, he's more than intrigued. He wants Arianna and plans to have her.
"She gave me an inch. I'm taking my mile."
Sol and Arianna both have money and privilege, never truly knowing whether the people in their life want something from them. It's more than an instant connection between these two and it's clear that they need each other. But what happens when Arianna's mother threatens to go after Sol's hotels, will their relationship survive?
Please don't let this decide whether or not you buy this book, but I didn't like either character and it probably has to do with both characters being rich and screwing up their life, at one point. I'm not a fan of characters like this and the secondary characters didn't even appeal to me. The writing is great and I loved the descriptions, but other than that, the story didn't work for me. If you enjoy scandal and instant attractions, definitely try this book out!
Book Info: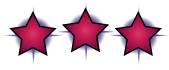 Publication: February 13th 2017 | Pocketstar | NOLA Nights #1
Hotel chain mogul Sol DuMont is about to learn that some of life's biggest surprises come in deceptively small packages—namely a petite heiress named Rain who's hell-bent on upsetting her family's expectations—in this first book in the all new series by Thea de Salle, set against the sultry backdrop of New Orleans.
Thirty-seven-year-old Sol DuMont is a divorcee and the owner of a mid-sized hotel chain in New Orleans. Since Hurricane Katrina, his father's death, and the decision that he and his ex-wife Maddy are far better off friends than lovers, he's lost interest in almost everything he held dear—parties, people, and pushing limits.
All his limits.
Then Arianna Barrington checks into his hotel.
Twenty-four-year-old Arianna "Rain" Barrington could have been society's sweetheart. Her family is moneyed, connected press darlings, and make sweeping headlines from coast to coast for reasons both good and bad. But when her mother shoves her at Charles Harwood—the obnoxious, entitled heir of Harwood Corp—to cement a billion-dollar business merger, Rain does the only thing she can think of to escape: she creates a scandal so big Harwood doesn't want her anymore before fleeing to New Orleans for much-needed rest and relaxation.
All she wants is jazz piano, beignets, and to sail the Mississippi. What she gets is Sol DuMont, a whirlwind affair, and a hands-on education in sex, power play, and pushing limits.
All her limits.