In Wild Hearts by Tina Wainscott, we meet Navy SEAL Risk, Rath, Saxby, Knox, and Julian. The have taken on an assignment thatif discovered can ruin their careers as SEAL members, but if not that will save many lives.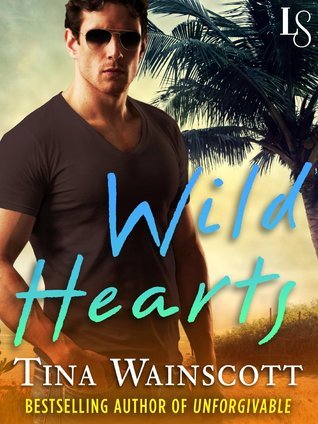 What none of the team knows is that the information they were given was not completely true and that they were being setup. Now they must find a way to continue with their lives outside the Navy.
But as they leave court and are about to head out into different places they are taken into a place in the middle of nowhere and approached by the founder of the Justiss Alliance, a man that needs them and is offering them a job doing what they love without all the red tape.
Now these ex-SEAL members need to decide if they will take up the Justiss Alliance offer and find out who set them up or if they will let it go and move on to something different.
A great beginning for a new series, the action is very entertaining and pulled me in immediately. For anyone that loves a hot alpha type of man, this series will definitely be for you. I just wish that there had been a little more to know about how the romance will come to be in this series. But let's face it, we all love a good alpha man and the woman that can bring him to his knees willingly.
Book Info:

January 7th 2014 by Loveswept
Kicking off a new series in this sizzling eBook original novella, Tina Wainscott returns with a team of tough, fearless heroes who are prepared for just about anything, except the last threat they could ever expect: true love.
On a good day as a Navy SEAL, you save a life, protect a freedom, stop a killer. And on a bad day . . . well, you don't get to have a bad day. But then one SEAL team does. Five impeccably trained soldiers—used to danger, unafraid of death—are sent into a black ops assignment where no one knows the full story of deceit and deception. The situation gets ugly. The press gets wind. Someone has to take the fall. And when these five SEALs fall, they fall hard.
Meet the Justiss Alliance: Risk, Rath, Saxby, Knox, and Julian. Led by a mysterious employer with plenty to hide, these fallen stars of the D.O.D. are about to take advantage of their ruined reputations and start turning wrongs to rights—no matter the cost.