Book Junkies, Do you copy?
Round 2 gals!
Harlequin Junkie loves second chances 😉
I have 5 boxes of books to giveaway to HJ Blog Subscribers residing in the US. (Sorry can't afford international shipping for a box full of books at this time.)
The books featured below are boxed, sealed and ready to ship. If you are interested in winning one of these boxes follow the instructions listed below.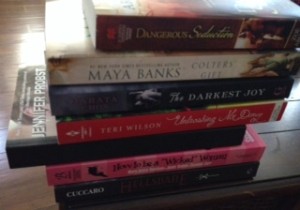 —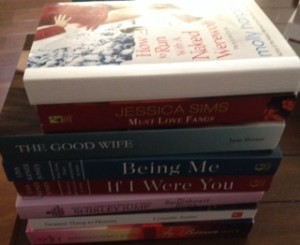 —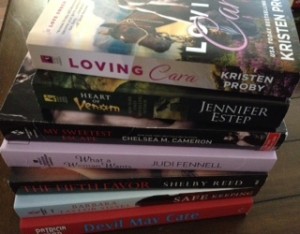 —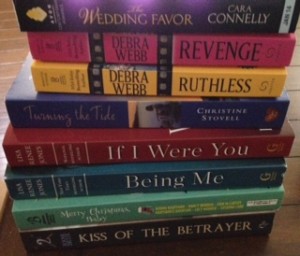 —

If you are the first person to comment on this post and have been a HJ Subscriber for over 90 days, YOU automatically win a box of books! Yay!  
To Enter to Win:
1. You must be an email subscriber of HJ blog
 


2. Drop me a comment on this post – (Open Forum – speak your mind) 😉
3. LIKE HJ on Facebook (Optional)
4. Follow HJ on Twitter (Optional)

– Shipping Details: Must have a US mailing address, PO Box. or a forwarding address in the US that I can mail to.

– Box of books will be randomly selected. As the boxes as sealed your guess is as good as mine.

– This contest will close on Friday April 25th, 2014 8:59 PM (PT) and the winners will be notified via email and on this Post. Winner will have 48 hours to respond to my e-mail before a new winner is selected.

******And the Winners *******

1 janinecatmom

2 Leena H 

3 Becky Moe

4 Yadira Alonzo 

5 ndluebke