Today it is my pleasure to Welcome USA Today Bestselling author 
Maisey Yates
to HJ!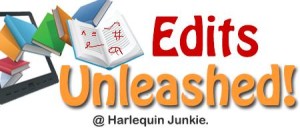 "Edits Unleashed"

 gives authors an opportunity to share with readers deleted scenes that did not make it through the final edits into 

publication.
Today, Maisey will be unleashing edits from her book Avenge Me
The Story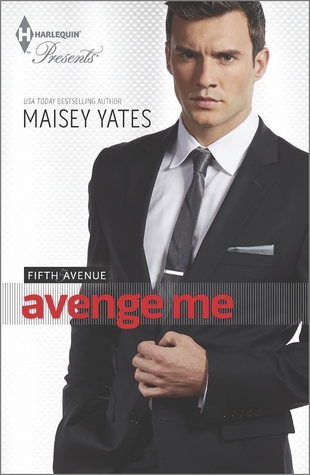 The 5th Avenue series is all about the tarnish beneath the glitter. In Avenge Me, Austin Treffen finds out that his father, a well-respected lawyer, is not only corrupt, but he's responsible for the suicide of his friend ten years earlier. Austin joins with with his late friend's sister Katy Michaels, and his best friends from college Hunter Talbot Grant III and Alex Diaz, in to bring the mighty Jason Treffen down one and for all.
The Characters
Katy is a, self-described vengeance monster. 🙂 A tough girl from the wrong side of the tracks, she blames Jason Treffen for her sister's death and she'll stop at nothing to see he's brought to justice. What she hadn't counted on was her intense attraction to her enemy's son…
Austin Treffen. Austin is just a good guy. All around. But when he starts uncovering his father's dark secrets, his life begins to unravel. Katy is kind of caught in the crossfire. His attraction to her is sort of the only thing that helps him deal with what's happening. But Katy has the keys to his…darker desires. And he finds himself giving into needs he's spent his life fighting against.
The Scene
Austin and Katy have been having a physical affair and up until this point it's been very intense. This was a 'sweet' moment for them, and one that was a casualty of word count restraints. I hope you enjoy it! (Excerpt 18+ & NSFW)
Edits Unleashed
Excerpt
Just another couple of hours. Just a little more. A chance to feel something more than anger. Something more than numb.
A chance to be with Austin.
He picked her up and she squeaked, tightening her arms around his neck. She took total delight in his strength, his power. In the way he held her close. He was so strong he could easily crush her, and yet she knew he never would.
She'd never trusted anyone like that. And she wasn't sure why she trusted him the way that she did. But she had, from that first moment.
He set her down in the bathroom, hitting the button on the wall that started the spray.
He didn't order her to take her clothes off. He tugged her top over her head and kissed her bare shoulder. The unhooked her bra and tugged it off her arms, throwing it down onto the floor.
Then he knelt down in front of her and unsnapped her jeans, tugging them down her legs and lifted her foot, helping her step out of them. His touch was tender, but he was still in control. Still the master of what passed between them.
He leaned in and kissed her stomach, just above the waistband of her panties, before drawing them down and pulling them off.
Then he rose and stood apart from her, slowly unsnapping his jeans and pushing them off, along with his underwear. Then he walked over to the medicine cabinet.
She enjoyed the view. He had the most perfect ass ever. In a suit, in jeans, in nothing at all, the back of Austin was one of her favorite things. Raindrops on roses, whiskers on kittens, and Austin's butt.
He pulled the box of condoms out of the cabinet and took one out.
"I am shocked," she said. "You offered me a shower and now there are condoms involved. I feel tricked."
"You're naked. I'm naked. Let's not even pretend we aren't going to have sex." He smiled, the grin absolutely wicked. So unlike he normally was. It made her feel warm in her chest, made her heart beat faster.
"Fair enough."
She stepped into the shower and went around the corners so that she was beneath the hot water. She turned so she could watch Austin walk in. Well, if she liked one thing more than his back, it was his front.
All tight, well-defined muscles, dusted lightly with dark hair. And he was big. And hard. And she loved every inch of him.
She blinked and tried to knock the word love back out of her head. That wasn't how she meant it. She loved his body. Not him. Love had nothing to do with this. They were two utterly dysfunctional people who couldn't stop jumping each other. Love had nothing to do with it.
They had a common pain. A common goal. And in the end they had two very different visions of what they would do.
She doubted if Austin, who would be left picking up the pieces, would have any room in his live for her. She knew she wouldn't have any for him.
The Treffens had been a part of her life for too long. When everything with Sarah was said and done, it would be her great privilege to never hear the name again.
She looked at Austin and a strange pang hit her in the chest.
It wasn't Austin specifically she didn't want to see again. But he was so tied up in all in all of this. She would burn him out of her system, burn Jason Treffen off the face of the business world. See him rotting in jail.
And that was the end of it.
But for now. There was the shower. And there was Austin with no clothes. And she would take that every time. This, being here with him, shut away in their own little place, completely out of time, was better than reality.
When they were together like this, there was nothing between them. It didn't matter that he was a Treffen. That she was a Michaels.
In this moment, their history began in that hotel room the first night they'd made love, and it extended to this moment, in the shower, with Austin looking at her like she was the only thing that mattered.
He wrapped his arms around her and held her against his body, slick and bare and unbelievable sexy. She was so turned on she thought she might combust on the spot, and no amount of shower heads would keep it from happening.
"Take me," she said.
He pushed her against the wall, his hands sliding over her curves. He paused and tore open the condom, sliding it onto his length before hitching her leg up over his hip and driving deep inside of her.
Right now there was nothing but this. Nothing but him. Nothing but her. In another life maybe that's all there would have been.
She clung to his shoulders as he moved inside of her, driving them both to the edge. Her orgasm rocked through her, a wave of heat and pleasure that took over her body, left her shaking and weak. Left her unable to do anything but cling to him and ride out the storm that raged through both of them.
His hold on her tightened, a feral growl escaping his lips as he found his release.
The only sound was the water hitting the tile and their breathing, fractured and harsh. He stepped away from her and she slid down the wall, her legs giving way.
"Are you okay?" he asked, tugging the condom off.
"You vanquished my muscles. I'm utterly spent."
"And weird."
"It's part of my charm."
She smiled at him, and was struck by how strange it was to smile with him after sex. There was none of the dark brooding from the first couple of times.
"It is. I'm unpredictable. A loose canon."
"That does seem safe."
She shook her head. "It isn't. I don't think you should allow it. I think I need to be punished."
She was pushing now. To see what he would say. To see what he would do. And to see what she would do in response. If he didn't want to play, she could walk away. She could get her focus back. But if he did…
A dark light sparked in his eyes. "I think that can be arranged."
Book Info:
TEN YEARS AGO ONE DEVASTATING NIGHT CHANGED EVERYTHING FOR AUSTIN, HUNTER AND ALEX. NOW THEY MUST EACH PLAY THEIR PART IN THE REVENGE AGAINST THE ONE MAN WHO RUINED IT ALL.
Austin Treffen was born into a world of privilege, but behind its gilded doors lies a corruption so sordid New York's elite would never believe it—especially as his infamous philanthropic father is at its core! With everything he believed in shattered, how can Austin take down his father—risking his family name and those he loves—without any proof?
Until one earth-shattering night with Katy Michaels unlocks not only their deepest, most passionate desires but also the key to bringing Jason Treffen's reign to an end. But with an intense sexual attraction that combines a heady mix of exquisite pleasure and sublime pain, will they satiate their thirst for revenge and each other…or lose themselves forever in the darkness?
Book Links:
Author Bio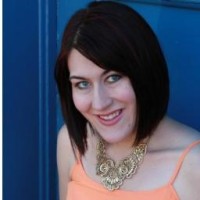 USA Today Bestselling author Maisey Yates lives in rural Oregon with her three children and her husband, whose chiseled jaw and arresting features continue to make her swoon. She feels the epic trek she takes several times a day from her office to her coffee maker is a true example of her pioneer spirit.
In 2009, at the age of twenty-three Maisey sold her first book. Since then it's been a whirlwind of sexy alpha males and happily ever afters, and she wouldn't have it any other way. Maisey divides her writing time between dark, passionate category romances set just about everywhere on earth and light sexy contemporary romances set practically in her back yard. She believes that she clearly has the best job in the world.
Website | Facebook | Twitter |
Thanks for blogging at HJ!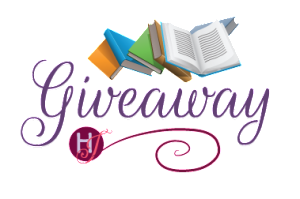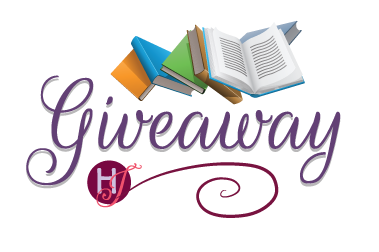 Giveaway:

I'll give away an e-copy of A Game of Vows + Her Little White Lie to one commenter.
To enter Giveaway: Please post a comment to this Q

: In the past I've written a lot of 'poor little rich girls'. It's my heroes who tend to be from the wrong side of the tracks, while the heroines are very blue blooded. But in this book, Katy is the one who comes from an impoverished background. Do you have a heroine preference? Do you like princesses and heiresses? Or waitresses and other working class girls?
Please note: This contest will close on Friday June 27 2014 at 8:59 PM (PT) and the winner(s) will be notified via email and on this Post. Winner(s) will have 48 hours to respond to the e-mail before a new winner is selected. All entrants must adhere to HJ's official giveaway policy.