Today it is my pleasure to Welcome romance author
Sasha Cottman
to HJ!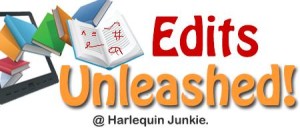 "Edits Unleashed"

gives authors an opportunity to share with readers deleted scenes that did not make it through the final edits into

publication.
Today, Sasha Cottman will be unleashing edits from her book Letter from a Rake
Hi, I am Regency Historical Romance author Sasha Cottman
The Story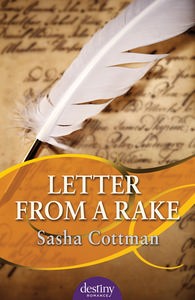 Letter from a Rake is a Regency Historical Romance about a heartbreaker rake who meets his match in an unusual girl who has just arrived in England from India.
Millie Ashton thinks London society is full of empty headed,
arrogant fools, but when she meets Alex Radley she falls desperately in love
with him.
Fearing humiliation and rejection, she decides the only sensible
thing to do is take her pride and go home to India. Men like Alex do not fall
for girls like her, whereas every girl loses her heart to Alexander the Great.
Alex Radley, Marquess of Brooke rules the ton like a god, but
even gods are known to fall for mere mortals.
With his wealth and title, wooing Millie should be an easy task.
But when his passionate love letter to her goes astray, Alex's life becomes more
than a little complicated.
The Characters
Millie Ashton is a highly intelligent, plump girl with a nose ring. She was born in Calcutta to English parents and has just arrived in London. She finds London cold and miserable and wants to go home to India. Millie has a secret collection of Indian erotic books. She falls in love with Alex, only to have her heart broken when a love letter goes astray.
Alex Radley, Lord Brooke is from a loving and happy family. He is a notorious heartbreaker among the young unmarried misses of London. He can have any girl he wants as his bride, but the moment he sets eyes on Millie he loses his heart. Alex has a secret which he is desperate to keep from Millie until after he has won her love.
The Scene
Millie Ashton and her mother Violet are about to attend their first social engagement since arriving in England. Violet has spent 20 long homesick years in India while her husband restored the family fortunes. Her happiness at being home is tempered by the miserable mood Millie has been in since they arrived.
I took this scene out because it took too long for the reader to engage with the story, and also because I thought it might give a negative view of my heroine at the start.
I actually wrote this in a notebook on a long train journey and was really happy with it, but then my self-editor took me to task and I made major changes.
Edits Unleashed
Excerpt
On an icy English morning, a carriage slowly came to a halt outside an elegant townhouse in one of the finest streets in the west end of London. As soon as the carriage had come to a complete stop, a footman climbed down from the back and stepped onto the pavement.
His hat and braided coat identified him as belonging to Viscount Ashton's household staff. After quickly straightening his hat and checking his coat, he took a step forward and placed a gloved hand on the carriage door handle. Then he stopped.
The sound of raised voices emanated from inside the carriage. He sighed. The women inside, were continuing with the argument they had begun long before they had climbed into the carriage.
For a moment, he was stuck in two minds. Did he leave them to continue their row unabated, or did he open the door and run the risk of incurring the older woman's wrath? He looked up and saw the driver at the front of the carriage staring down at him. With his eyebrows raised and a quizzical look on his face, it was clear he wanted to know what was going on.
The footman raised his hands in silent supplication, what was he to do? The driver shook his head and pointed sharply at the door, making his opinion very clear.
The door must be opened.
Any servant worth his place knew you did not allow a carriage to remain with the doors closed outside such an address. It allowed those watching from the surrounding houses to take more of an interest in the carriage's arrival than to which they were entitled. This could lead to wicked gossip, and gossip of this nature was worth its weight in gold.
The footman took a deep breath and steeled himself. He approached the door once more and this time with a quick twist of his hand, he pulled down on the handle and opened the door.
The middle-aged woman inside the carriage turned and gave him a smile.
"We are here, very good. Thank you," she said and glared at her companion one final time.
Then she stood and took the footman's hand as he helped her to descend from the carriage. After reaching the footpath, she stood quietly adjusting her skirts.
As she did so, a gloved hand from within the carriage reached out, took hold of the door and closed it. Either the woman did not notice, or more likely she chose to ignore the fact that her travelling companion had not alighted from the carriage and had now left her standing alone in the street with only her footman for company.
As befitted a lady arriving in such a fine carriage, she was well dressed. Her gloves were immaculately white and her hat was the latest of Parisian fashion. For a brief moment, she turned and looked back at the carriage before giving a tiny shake of her head. The carriage door meanwhile stayed firmly shut.
On this wintery morning, the sun struggled to make an appearance through dark grey clouds. To anyone else residing in the dank and cold city it would appear to be yet another miserable February morning, one in which to stay indoors and hide oneself in a good book.
However, this woman was no ordinary matron of society. For far too long she had dreamed of such a day. The piercing wind bit through her clothes and found her bones to chill, but she could not have been happier. Standing for the first time in over twenty years in the city she had yearned for, she closed her eyes and lifted her face to the pale sun. A smile formed on her lips and for moment, she was lost in pure rapture.
"Home," she whispered.
Let the prying eyes of the ton stare all they wanted. She was back where she belonged and no one was going to take that away from her. Warm tears of happiness formed in her closed eyes, and she allowed them to escape and roll down her cheeks. This was her hard-earned reward and she was going to savour every moment of it.
She was still standing eyes closed and facing the sun when the carriage door finally reopened.
The footman waiting on the footpath took the hand of a young woman and helped her to alight from the carriage. In direct contrast to the older woman, she looked miserable. Immediately she folded her arms, and began to hug herself in a childlike display. She was cold and unhappy and the entire world was going to know about it.
"Mother, I do not understand. Why does it have to be so bloody cold and why is everything such a miserable shade of grey?" the young woman whined.
Miss Millicent Ashton had been in England all of a week but already she had made up her mind.
She hated it.
Her mother took a deep breath and opened her eyes. She wiped the tears from her face the moment was gone. The spell was broken.
She turned to the young woman and saw the same petulant look on her daughter's face, which she had been displaying for the better part of a week. After silently counting to five, knowing she was never going to make it to ten, the older woman replied.
"Millie, I would ask that you do not use that sort of officer's mess language in the middle of the street. I do not know how many times I have told you it is most unladylike to use that word. I knew I should have kept you away from the sailors on the ship. In fact, when the ship's captain complained to your father about your language I should have taken you to task then and made you see the error of your ways. We are in London now and you are going to have to learn to curb your tongue."
Millie rolled her eyes. To her mind, it was all well and good for her mother to complain, but she was not the one who had had to find new sources of amusement every day on the long sea voyage from India. While her mother spent her days either sleeping or writing up long lists of things she had to do once they reached England, Millie had been left to her own devices. The swearing game she had created and played with her brother Charles was often the highlight of a long boring day. Truth be told she rather good at it, but she doubted very much if she would find anyone in London willing to partake in some public swearing purely for the fun of scoring points. Bloody was a particularly good word and one of her favourites as it could be used in all sorts of contexts and not be construed as a dirty word. Many times, she had engaged in long discussions with other ship passengers about various battles and scored heavily on the word while Charles had stood silently counting up her score.
"The Captain only complained because I beat his crew and they were sore losers," she replied.
Her mother gave her a stern look. "That is not the point. You are a young lady, of an excellent family and should consider yourself to be above such behaviour. You must consider your whole family, including your Uncle and Aunt. We all have to live in this city, not just your good self. Now, let me look at your clothes, I cannot have you attending an at home in crumpled skirts."
Standing on the footpath outside Lady Elmore's townhouse in Mount Street, Millie watched as her mother gave her gloves a quick check and adjusted her bonnet one last time. She had been able to dress herself adequately for many of her nineteen years and her mother's sudden need to inspect all her clothing every time they left the house, left her somewhat bemused.
As Violet Ashton pushed a wayward curl behind Millie's ear, she leaned in and planted a kiss on her daughter's cheek.
"Just wait a few more weeks and when spring comes, then you will see colour. London is not always this drab my darling. Like everything else, you will have to give it time. We are half a world away from India now and you cannot expect to understand a whole new country in a couple of days. Believe me I know exactly how you are feeling.
I did not clap my hands with joy when your father announced he was taking your brother and me to live in Calcutta. I cried the whole boat trip and most of the first year. It was only when I discovered I was pregnant with you that I finally realised I was going to have to make the best of things and got on with my life. You my dear are going to have to do the same."
Violet's words took her by surprise; it had never occurred to Millie that her mother had been anything but happy during the family's long stay on the subcontinent. At least her mother knew someday she would return to England. With Millie's brother Charles, now the heir to their childless uncle's title and estate, she feared she had seen the monsoon rains for the last time.
"I'm sorry," Millie replied.
"Never mind that now. I just want to go inside it is freezing out here," Violet replied.
Millie smiled; her mother had clearly forgotten how cold London was in February. Another shopping trip to buy more clothes would be on the agenda before the week was out.
Mother and daughter exchanged a brief nod and Millie followed her mother up the front steps and into another dreaded at home.
Book Info:
The unconventional Miss Millie Ashton, recently arrived from India, finds England a cold and dismal place. The fashionable ladies of London society look down their noses at her and it isn't long before Millie is planning her return to the country she considers home.
When Millie befriends the high-spirited Lucy Radley, she also meets Lucy's handsome brother, 'Alex the Great' and things take a turn for the better. Alex, the Marquess of Brooke, is considered the most eligible bachelor in London, yet he appears fascinated by the independent Millie.
Against the odds, their unlikely friendship deepens. But Alex has a secret and when a love letter goes astray, it threatens to destroy all their happiness…
Can Millie and Alex overcome the obstacles in their path to find true love? Or will one miscommunication ruin everything?
Book Links:
Author Bio
Born in England, but raised in Australia, Sasha has a love for both countries. Having her heart in two places has created a love for travel, which at last count was to over 55 countries. A travel guide is always on her pile of new books to read.
Sasha lives in Melbourne with her husband, teenage daughter and a cat who thinks sitting on the keyboard is being helpful. Her family have managed to find all but one of her secret chocolate hiding places.
On the weekend, Sasha loves walking on the beach while devising new ways to torture her characters.
Her debut novel, Letter From a Rake won the 2013 Book Junkies Choice Awards for Historical Romance.
ARRA Awards Finalist: Best Historical Romance for Letter from a Rake, Sasha Cottman Finalist Best New Author
Website | Facebook | Twitter |
 Thanks for blogging at HJ!
Giveaway:

A ebook copy of Letter from a Rake is up for grabs internationally.
To enter Giveaway: Please post a comment to this Q:

I would love to know what readers of historical romance look for in a book. Do you like sweet or hot regency novels?
Please note: This contest will close on Friday July 25, 2014 at 8:59 PM (PT) and the winner(s) will be notified via email and on this Post. Winner(s) will have 48 hours to respond to the e-mail before a new winner is selected. All entrants must adhere to HJ's official giveaway policy.