3rd

Annual Harlequin Junkie

Reader Appreciation EXTRAVAGANZA
#Giveaway:

Day 11
Are you on HJ's Naughty list?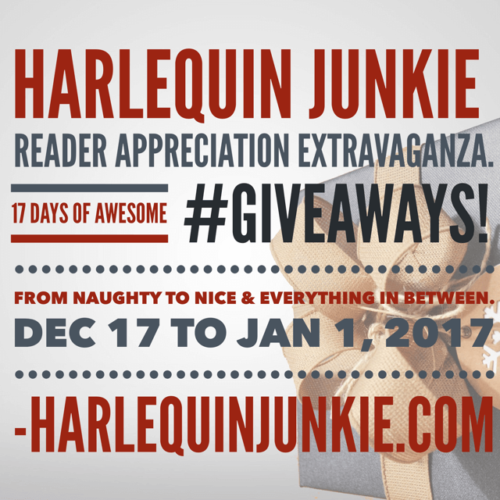 From Naughty to Nice and Everything in between….
Be sure to stop by everyday from Dec 17 to Jan 1 2017 for a chance to win: Box-O-books, Gift Cards, Kindle, Audio books, Author Swag, Gift baskets & more!


The holiday season is the perfect time for Celebrating and Giving.

Considering HJ's Reader community is the BEST! We've decided to do both. 🙂

Starting December 17, we are celebrating YOUR continued support of the romance community & Harlequin Junkie blog with 
16 days of Awesome #Giveaways!
Thank You, for being a part of HJ's community.
Thank You, for all YOUR comments and interactions.
Thank You, for YOUR loyalty to the blog.
Most of all THANK YOU for making HJ a FUN place to hangout!
We <3 You! 🙂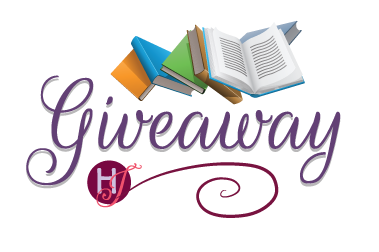 Up for grabs today, Box-O-Books from Atria Books.
Atria, defined as "a central living space open to the air and sky," perfectly describes the vision of its publisher, Judith Curr, and her team. In her words, "When we launched Atria Books in 2002, we hoped to create an environment where new ideas could flourish, the best writers of fiction and nonfiction could thrive and connect with an ever-widening readership, and the best practices of traditional publishing could be integrated with cutting-edge developments in the digital world. In short, a place where great books could come to light."
W: http://atria-books.com/   T: @AtriaBooks
A spotlight on a few upcoming 2017 titles from Atria Books:

HE WILL BE MY RUIN by K.A. Tucker
Atria Books Paperback | ISBN: 9781501112089 | On sale: February 21, 2017 | 352 pages | $16.00
Discover the novel praised as a "nail-biting thriller" (Publishers Weekly), a "compelling web" (Kirkus Reviews), "tightly plotted character study" (RT Magazine), and a "dark, twisty tale of lurid secrets, lavish lifestyles, and devastating loss" (Lisa Gardner).

UNTIL IT FADES by K.A. Tucker
Atria Books Paperback | ISBN: 9781501133381 | On sale: May 2, 2017 | 320 pages | $16.00
A sexy new romance about a small-town woman who saves the life of a mysterious man, and finds herself unexpectedly thrown into a whirlwind love affair, featuring bestselling author K. A. Tucker's signature "well-constructed, pulse-pounding suspense" (USA TODAY).

THE SEVEN HUSBANDS OF EVELYN HUGO by Taylor Jenkins Reid
Atria Books Hardcover | ISBN: 9781501139239 | On sale: June 6, 2017 | 400 pages | $26.00
From Taylor Jenkins Reid, "a genius when it comes to stories about life and love" (Redbook), comes an unforgettable and sweeping novel about one classic film actress's relentless rise to the top—the risks she took, the loves she lost, and the long-held secrets the public could never imagine.

WISH YOU WERE HERE by Renee Carlino
Atria Books Paperback | ISBN: 9781501105821 | On sale: July 4, 2017 | 320 pages | $15.00
From the bestselling author of Swear on This Life and Before We Were Strangers, a brand-new novel about a restless young waitress whose one-night stand with an enigmatic artist takes her on an unexpected, life-changing journey toward an impossible decision.

BRIGHT MIDNIGHT by Karina Halle
Atria Books Paperback | ISBN: 9781501137761 | On sale: August 1, 2017 | 384 pages | $15.00
From the New York Times bestselling author of Where Sea Meets Sky and Racing the Sun comes a wildly romantic novel about a young American in Norway who runs into the man who broke her heart eight years ago.

KEEP HER SAFE by K.A. Tucker
Atria Books Hardcover | ISBN: 9781501133404 | On sale: August 22, 2017 | 320 pages | $25.00
Making a Murderer meets Scandal in this story of police corruption, family secrets, and illicit affairs from bestselling author K.A. Tucker, celebrated for her "dark, twisty tale[s]" (Lisa Gardner) filled with "clever twists and turns" (Publishers Weekly).


GIVEAWAY:
A Box of signed books from Colleen Hoover, Abbi Glines, Karina Halle, Renee Carlino and KA Tucker. – US
To enter Giveaway: Please complete the Rafflecopter form and
Leave a comment with your thoughts on the books spotlighted above…

a Rafflecopter giveaway


This giveaway is sponsored by Atria Books.
*Giveaways noted (US) can only be shipped to a US mailing address.