3rd

Annual Harlequin Junkie

Reader Appreciation EXTRAVAGANZA
#Giveaway:

Day 13
Are you on HJ's Naughty list?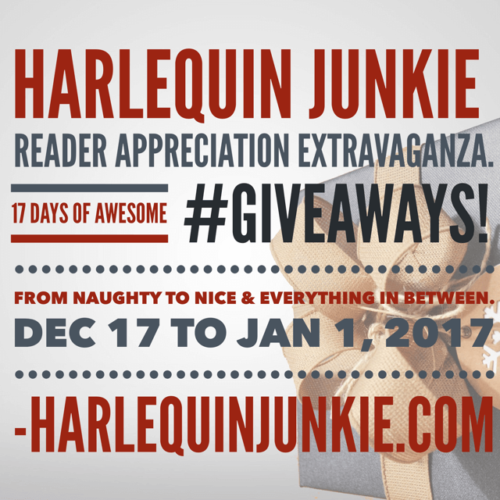 From Naughty to Nice and Everything in between….
Be sure to stop by everyday from Dec 17 to Jan 1 2017 for a chance to win: Box-O-books, Gift Cards, Kindle, Audio books, Author Swag, Gift baskets & more!

The holiday season is the perfect time for Celebrating and Giving.
Considering HJ's Reader community is the BEST! We've decided to do both. 🙂
Starting December 17, we are celebrating YOUR continued support of the romance community & Harlequin Junkie blog with 
16 days of Awesome #Giveaways!
Thank You, for being a part of HJ's community.
Thank You, for all YOUR comments and interactions.
Thank You, for YOUR loyalty to the blog.
Most of all THANK YOU for making HJ a FUN place to hangout!
We <3 You! 🙂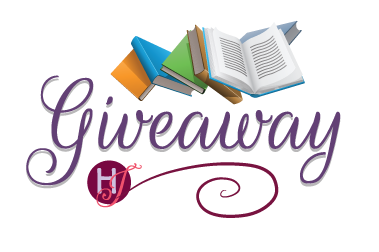 Up for grabs today, 2 Boxes-o-books from Berkley (Penguin Books) 
We publish the books with all the kissing and feels under @BerkleyPub, a leading publisher of romance part of @penguinusa.
Website: penguinrandomhouse.com/books/romance/
Twitter: @BerkleyRomance @BerkleyPub
A spotlight on a few upcoming 2017 Berkley Romance titles:
THE THING ABOUT LOVE by Julie James
Chicago-based FBI Special Agents Jessica Harlow and John Shepherd are shocked to find themselves partnered on an undercover case. Six years ago they were rivals at the FBI Academy and neither has fond memories. The assignment should be a simple one, but their he said/she said interpretations of exactly why they clashed at Quantico and the heat behind their nonstop sparring threatens to make the job much more complicated. That's the thing about love—it never stays undercover.
THE GIRL WHO KNEW TOO MUCH by Amanda Quick
Irene Glasson has fled New York after discovering her employer murdered. She arrives in Los Angeles looking for anonymity and safety. There Irene settles into a quiet life and takes a position at Whispers, a small tabloid newspaper. But murder follows her west when a hot lead about an up-and-coming actor takes Irene to the exclusive Burning Cove Hotel where she finds her source, a beautiful young actress, murdered. Irene is determined to solve the crime and her unlikely partner is Oliver Ward, formerly a famous magician and now the enigmatic owner of the hotel.
SILVER SILENCE by Nalini Singh
Silver Mercant is driven by control and precision, and as the director of a worldwide emergency response network in support of the fledgling Trinity Accord, the last thing she needs is any sort of chaos. Except that's exactly what Valentin Nikolaev, the alpha of the StoneWater Bears, is – pure chaos. Valentin has never met a woman like Silver – ruled by Silence, her mind is clear of all emotion, but he senses an ember of fire within her. That's what keeps him climbing apartment buildings to be near her. But when a shadow assassin almost succeeds in poisoning Silver, the stakes become deadly serious…and Silver finds herself in the heart of a powerful bear clan.
EVERY DARK CORNER by Karen Rose
FBI Special Agents Griffin "Decker" Davenport and Kate Coppola are on the cusp of discovering the mastermind behind a human trafficking case and they are determined to bring him to justice. Their frustration at failing to catch him is at the breaking point when suddenly they get a new lead from a very unlikely source. Eighteen-year-old Mallory Martin and her little sister were the victims of an illegal adoption—sold by their addict mother for drugs. But their "benefactor" is not who he appears to be. Mallory has never told his secrets before because the danger to her sister has always been too great. But everyone has a limit to what they can endure and Mallory is ready to talk.
GOING DARK by Monica McCarty
This is the first book in a brand new romantic suspense series! The covert SEAL Team Nine doesn't technically exist. So when the team gets burned on a mission they know someone has betrayed them. They have no choice but to go into hiding while trying to figure out what happened. Each book in the series will feature a different SEAL hero working to unravel the mystery and their love lives.

GIVEAWAY:
#1 Box of Books from Berkley Publishing 
– (US)
Winner will receive a print copy of each title noted below.
LOVE, ALICE by Barbara Davis
LETTERS FROM PARIS by Juliet Blackwell
THE VELVET HOURS by Alyson Richman
LOST AMONG THE LIVING by Simone St. James
ONCE UPON A WINE by Beth Kendrick
THE LAST TREASURE by Erika Marks
SUNSHINE BEACH by Wendy Wax
A MOST EXTRAORDINARY PURSUIT by Juliana Gray
BAREFOOT BEACH by Toby Devens
GIVEAWAY:
#2 Box of Books from Berkley Romance – (US)
Winner will receive a Surprise box with some favorite 2016 and a couple of 2017 upcoming Berkley Romance print titles.
To enter Giveaway, please complete the Rafflecopter form and
Leave a comment with your thoughts on the books spotlighted above…

a Rafflecopter giveaway


This giveaway is sponsored by Penguin – Berkley.
*Giveaways noted (US) can only be shipped to a US mailing address.