Welcome to Harlequin Junkie's
7th
Annual

Reader Appreciation
#BOOKMAS
EXTRAVAGANZA!
HJ's Bookmas Extravaganza is our annual celebration of YOU, our loyal and engaged readers of Harlequin Junkie blog and the Book community. THANK YOU for all you do; for all the tweets, re-post, shares, comments. We <3 You!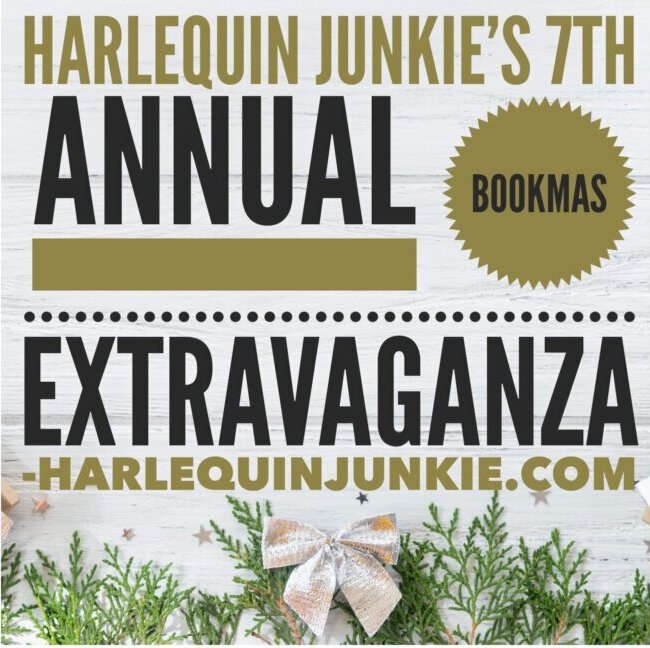 From Naughty to Nice and Everything in between….
On the 14th Day of #Bookmas…
Kensington Publishing gave to me…

A chance to win a giveaway box of 12 romance titles.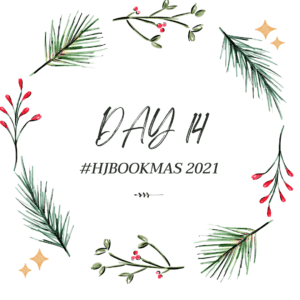 In the spotlight today…
A sneak peak at some of Kensington Publishing's Most Anticipated Releases of 2022:  

We are thrilled for the titles set to publish in 2022. Check out five below that we think readers will love!

A LETTER TO THREE WITCHES by Elizabeth Bass (First in New Series!)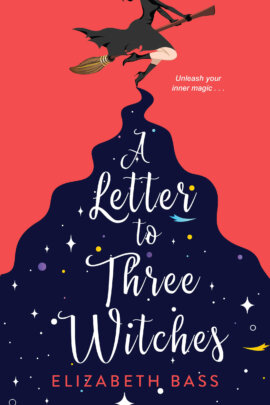 (Kensington/Trade Paperback/On Sale: January 25th 2022/ISBN: 978-1-4967-3432-7)
Subgenre: Rom-Com with Witches!
Tropes: Witches, Magical Heroines, Love Triangles, Magical Food, Politics, Small Town, Secrets, Shapeshifting, Curses, Animals (Rabbits)
Inclusive: LGBTQ+ Representation (One of the witches & his boyfriend)
Bewitched meets Practical Magic in this bubbly, quirky romantic comedy with an enchanted twist from acclaimed author Elizabeth Bass. When romance problems cause their powers to go berserk, a trio of witches whose family was banned from practicing magic risk getting in serious trouble with the Grand Council of Witches. Can they get their magic – and their love lives – in order before it's too late?
In the sleepy college town of Zenobia, New York, the only supernatural trace on display is the name of Gwen Engel's business—Abracadabra Odd Job Service. But Gwen's family has some unusual abilities they've been keeping under wraps—until one little letter spells big trouble . . .
Nearly a century ago, Gwen Engel's great-great-grandfather cast a spell with catastrophic side-effects. As a result, the Grand Council of Witches forbade his descendants from practicing witchcraft. The Council even planted anonymous snitches called Watchers in the community to report any errant spellcasting . . .
Yet magic may still be alive and not so well in Zenobia. Gwen and her cousins, Trudy and Milo, receive a letter from Gwen's adopted sister, Tannith, informing them that she's bewitched one of their partners and will run away with him at the end of the week. While Gwen frets about whether to trust her scientist boyfriend, currently out of town on a beetle-studying trip, she's worried that local grad student Jeremy is secretly a Watcher doing his own research.
Cousin Trudy is so stressed that she accidentally enchants her cupcakes, creating havoc among her bakery customers—and in her marriage. Perhaps it's time the family took back control and figured out how to harness their powers. How else can Gwen decide whether her growing feelings for Jeremy are real—or the result of too many of Trudy's cupcakes . . . ?

YOU CAN RUN by Rebecca Zanetti (Laurel Snow #1 – New Series!)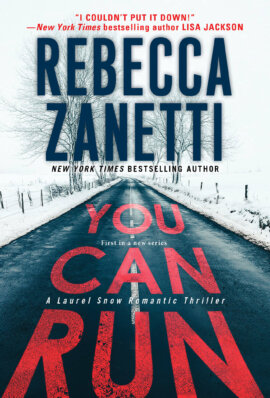 (Zebra/Mass Market Max/On Sale: January 25th 2022/ISBN: 978-1-4201-5432-0)
Subgenre: Romantic Suspense
Tropes: Serial Killers, Female FBI Heroine, Men in Uniform, Long Lost Family, Dysfunctional Families, Continuing Romance, Small Town, Rural
The Blacklist meets Luther combined with Justified in a brand-new romantic thriller series by New York Times and USA Today bestselling author Rebecca Zanetti, as FBI Special Agent Laurel Snow, a rising star profiler, strives to stay one step ahead of the criminal mind—and discovers that her own demons may be the hardest to outrun when she who gets drawn into an investigation in her hometown which somehow connects to the sister she didn't know she had. What follows is cat and mouse game that exposes the sisters as two sides of the same coin—one dark, and one light.
Laurel Snow wouldn't call hunting a serial killer a vacation, but with a pile of dead bodies unearthed near her Genesis Valley, WA, hometown, she'll take what she can get. Yet something about this case stirs her in unexpected ways. Like the startling connection she feels to Dr. Abigail Caine, a fiercely intelligent witness with a disturbing knack for making Laurel feel like she has something on her. Then there's Laurel's attraction to Huck Rivers, the fish and wildlife officer guiding her to the crime scene—and into the wilderness . . .
A former soldier and a trained sniper, Huck seems to have his own secrets, not least of which are his whereabouts the night yet another woman disappears. And when the body is dumped where Laurel can't help but find it, she knows this cat and mouse game is deeply personal . . .
Once in the heart of darkness with Huck, Laurel must negotiate her conflicting feelings for him, her complex rapport with Abigail—and her mission to find a serial killer among a growing list of suspects and a danger that's far too close to home. So close in fact, Laurel fears she will never find her way back to the woman she once was .

A DUKE FOR DIANA by Sabrina Jeffries (Designing Debutantes #1 – New Series!)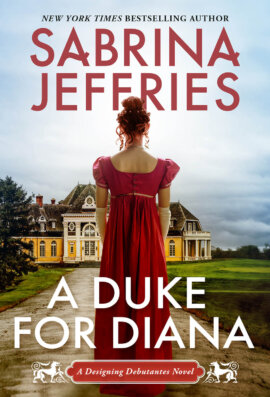 (Zebra/Mass Market Max/On Sale: May 24th2022/ISBN: 978-1-4201-5377-4)
Subgenre: Historical Regency Romance
Tropes: Fashion Heroine, Secondary Romance, Ballroom Intrigue, Accidental Duke, Love and Laughter
From one of the best-known names in historical romance, New York Times bestselling author Sabrina Jeffries, comes a dazzling new series featuring a talk-of-the-ton trio of young women who've eschewed working as governesses to utilize their talents for fashion, food, and music, by running their own party planning enterprise, Elegant Occasions. And if they, and their wealthy clients, happen to find love along the way, it just makes their efforts all the more rewarding.
A successful debut requires a smashing social event, and in this dazzling new series from New York Times bestselling author Sabrina Jeffries, the key ingredient is Elegant Occasions—a talk of the ton trio of creative, enterprising young ladies who've rejected working as governesses to become party planners. And if they, and their wealthy clients, happen to find love along the way, it just makes their efforts more rewarding . . .
Self-made civil engineer Geoffrey Brookhouse has unexpectedly inherited the dukedom of Grenwood. But he has a secret that could ruin his family. Hoping to save his timid sister from that fate, he seeks to marry her off to a respectable, protective gentleman. With the London Season imminent, Geoffrey hires Elegant Occasions to orchestrate her debut. Yet Lady Diana Harper, spirited fashion expert, proves more than he bargained for. Suddenly, Geoffrey's sister is emerging from her shell, and he is beleaguered with social invitations and gossip! Worse, Diana is attempting to transform him into a presentable duke—when all he really wants is to make her his own . . .
Diana doesn't know what to make of the handsome, disheveled duke. The man bristles at the very idea that his fashion faux pas might spoil his sister's chances. Yet Geoffrey's stubbornness simply inspires Diana to ruffle his feathers—by setting him on a course of self-improvement. Although there's something endearing, even irresistible about his flaws, can a man who hates the ton tolerate a woman who makes her living catering to them? Little does either know that they have more in common than they suspect—and that two can create a society all their own . . .

THE LAST MILE by Kat Martin (Blood Ties, The Logans #2)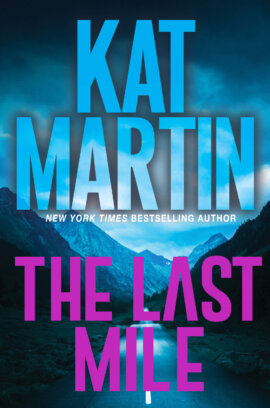 (Kensington/Hardcover/On Sale: May 24th 2022/ISBN: 978-1-4967-3680-2)
Subgenre: Romantic Thriller with Action-Adventure Elements (Think Indiana Jones!)
Tropes: Forced Proximity, Treasure Hunting, Adventure, On the Run
Channeling Indiana Jones, New York Times bestselling author Kat Martin pairs a woman in search of her family's truth with a hard-hitting professional treasure hunter for the second Blood Ties romantic thriller. As an unknown assailant stalks them across the treacherous Sierra Madre wilderness, they race to follow their treasure map's directions to a hidden trove of gold.
A novel of taut suspense and danger from the New York Times bestselling mistress of Romantic Thrillers, Kat Martin.
When Abigail Holland awakes to the sound of a nighttime intruder in her rambling Denver Victorian, she knows exactly what the black shrouded figure is after—the map she recently inherited from her grandfather. Whoever he is, the man who grapples with her, then escapes, is willing to kill for the location of a treasure King Farrell hunted for more than ten years. The Devil's Gold has claimed hundreds of lives, and it was her grandfather's obsession.
With a killer pursuing her and her own family not to be trusted, Abby decides to take up the search herself. But she'll need help to do it, and there's no one better than renowned explorer and treasure hunter Gage Logan. Despite the instant chemistry between them, Gage is reluctant. Innocent people have been hurt on his watch before. But when Abby shows him a genuine gold ingot she found with the map, his curiosity is piqued. Before long they're heading into the flash floods and brutal winds of the Superstition Mountains, straight into a passionate entanglement—and the dark heart of danger.

TWICE A QUINEAÑERA by Yamile Saied Méndez (First in New Series!)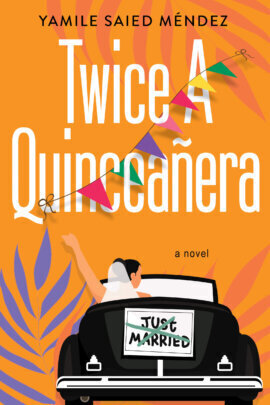 (Kensington/Trade Paperback/On Sale: July 26th 2022/ISBN: 978-1-4967-3705-2)
Subgenre: Contemporary Rom-Com
Tropes: Jilted Bride, Wedding Romance, First Love, Second Chance at Love, Forced Proximity, Workplace Romance
Inclusive: OwnVoices
Instead of losing the deposit on her wedding venue, a jilted bride decides to throw herself a quinceañera (times two) for her 30th birthday in this effervescent rom-com from Yamile Saied Méndez, the acclaimed author of the Reese Witherspoon YA Book Club Pick FURIA. For fans of Never Been Kissed, 13 Going on 30, and The Wedding Singer . . . con azucar y amor.
Acclaimed author of the Reese Witherspoon YA Book Club Pick Furia, Yamile Saied Méndez makes her adult fiction debut with this sparkling, whimsical novel of an accomplished young woman who discovers what it really means to come into her own . . .
One month short of her wedding day—and her thirtieth birthday—Nadia Palacio finds herself standing up to her infuriating, cheating fiancé for the first time in . . . well, ever. But that same courage doesn't translate to breaking the news to her Argentinian family. She's hyperventilating before facing them when she glimpses a magazine piece about a Latina woman celebrating herself—with a second quinceañera, aka Sweet 15! And that gives Nadia a brilliant idea . . .
With a wedding venue already paid for, and family from all over the world with plane tickets, Nadia is determined to create her own happily-ever-after. Since the math adds up perfectly, she'll celebrate her treintañera, her double quinces. As the first professional in her family, raising a glass to her achievements is the best plan she's had in years. Until she discovers that the man in charge of the venue is none other than her college fling that became far more than a fling. And he looks even more delicious than a three-tiered cake . . .
Full of exuberant heart, Twice a Quinceañera is a pure delight for every woman who needs to be her own biggest fan—and who dreams of a second chance at first love.

About Kensington Publishing
Founded in 1974, Kensington Publishing Corp. is located in New York City and is known as "America's Independent Publisher." It remains a multi-generational family business, with Steven Zacharius succeeding his father as Chairman, President and CEO, and Adam Zacharius as Vice-President and General Manager. As the foremost independent commercial publishing house in the United States providing hardcover, trade paperback, mass market, and digital releases, Kensington publishes the books that America wants to read.
The house of New York Times bestselling authors, including Fern Michaels, Lisa Jackson, Joanne Fluke, William W. Johnstone, and many others, Kensington publishes over 500 fiction and non-fiction titles each year. Its diverse imprints – Kensington Books, Zebra, Pinnacle, Dafina, Citadel Press and Lyrical Press – are well known for providing readers with a range of popular genres such as thrillers, romance, historical fiction, cozy mysteries and non-fiction, as well as true-crime, western, and commercial fiction titles.https://www.kensingtonbooks.com

Giveaway #1:

Win a box of 12 Romance titles from Kensington Publishing. A Whole Years Worth of Reading!
Winner will receive a Print Paperback copy of each of the titles noted below.
AN EARL, THE GIRL, AND A TODDLER by Vanessa Riley
AND THEY LIVED HAPPILY EVER AFTER by Therese Beharrie
INSTAMOM by Chantel Guertin
ANCHORED HEARTS by Priscilla Oliveras
IF THE BOOT FITS by Rebekah Weatherspoon
FAIRY GODMOTHERS INC by Saranna DeWylde
DUCHESS IF YOU DARE by Annabelle Bryant
INFAMOUS by Minerva Spencer
DINNER ON PRIMROSE HILL by Jodi Thomas
THE LAST GOODNIGHT by Kat Martin
WHIPLASH by Janet Dailey
THE HUNTED by Lisa Childs
*Ships to US mailing address.


To enter Giveaway: Please complete the Rafflecopter form and

Leave a comment with your thoughts on the books spotlighted here, tell us which one(s) grabbed your attention & why?
Be sure to stop by everyday from Dec 16, 2021 to Jan 01, 2022 for a chance to win: Box-O-books, Gift Cards, Audiobooks, Signed book bundles, Kindle, Author Swag & more!