3rd

Annual Harlequin Junkie

Reader Appreciation EXTRAVAGANZA
#Giveaway:

Day 9
Are you on HJ's Naughty list?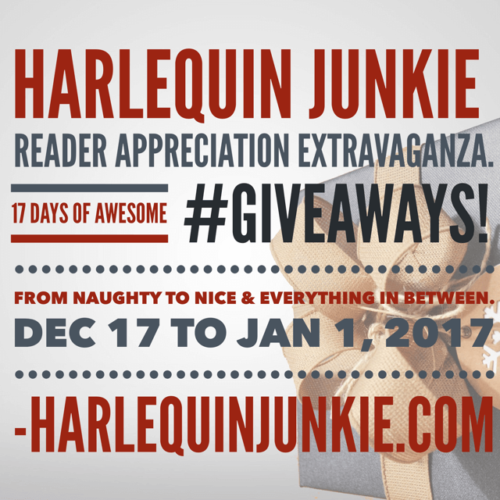 From Naughty to Nice and Everything in between….
Be sure to stop by everyday from Dec 17 to Jan 1 2017 for a chance to win: Box-O-books, Gift Cards, Kindle, Audio books, Author Swag, Gift baskets & more!


The holiday season is the perfect time for Celebrating and Giving.

Considering HJ's Reader community is the BEST! We've decided to do both. 🙂

Starting December 17, we are celebrating YOUR continued support of the romance community & Harlequin Junkie blog with 
16 days of Awesome #Giveaways!
Thank You, for being a part of HJ's community.
Thank You, for all YOUR comments and interactions.
Thank You, for YOUR loyalty to the blog.
Most of all THANK YOU for making HJ a FUN place to hangout!
We <3 You! 🙂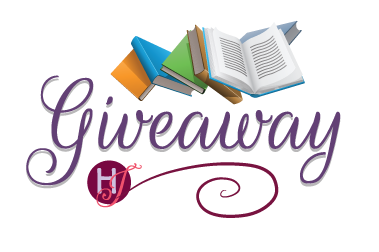 Up for grabs today, Box-o-Books from Avon Publishing & Diversion Books

Avon publishes the best & brightest stars of contemporary, historical, and paranormal romance; in print and eBks, straight into readers' hands, every month.
W: avonromance.com T: @avonbooks

Diversion Books: Innovative indie publisher, combining decades of traditional experience with new, digital strategies. Connecting great books with avid readers since 2010.
W: diversionbooks.com T: @DiversionBooks

A spotlight on a few upcoming 2017 titles from Diversion books:

HIGHLAND SPY
Book One of the Mercenary Maidens
Madeline Martin
ISBN: 978-1682302958
On Sale: January 10, 2017
The first in a new series, this Scottish Historical Romance featuring a female spy in the court of King James is perfect for fans of Monica McCarty and Margaret Mallory.
Connor Grant is in search of a lady. Not a bride, but a woman to become a skillful and seductive spy in the service of King James. In addition to being the King's personal assassin, Connor heads a group of female spies who aid him in his work, women with nothing left to lose. Ariana Fitzroy is the perfect mark. Destitute, orphaned, and completely alone, she's missed her chance at an advantageous match at court and cheats at cards to survive. When Connor catches her in the act, he threatens to expose her, unless she joins his elite roster of spies. She agrees and is whisked away to a deserted Scottish castle to begin her training. Ariana quickly takes to her lessons in seduction, deception, and hand-to-hand combat, but less easy to fight are her feelings of lust toward the ruggedly handsome Connor, feelings she suspects may be reciprocated. When Connor recruits her help on a mysterious task, the pair must work together to track a dangerous target. But Ariana suspects Connor isn't telling her everything—not just about the mission, but also about his past. Will the secrets between them threaten their mission? And will they be able to fight their attraction as they wonder who they can trust?

SOULJACKER
Book One of the Lily Bound Series
Yasmine Galenorn
ISBN: 978-1682307014
On Sale: March 7, 2017
The first in a brand-new paranormal romance series from the New York Times Bestselling Yasmine Galenorn, perfect for fans of J.R. Ward and Larissa Ione.
Lily O'Connell, a succubus, has put her unique talents to work. She owns Lily Bound, an elite sex salon in the Blood Night District of Seattle. When a client turns up dead in her club, and she hears the news that the Souljacker — an old tattoo-artist friend-turned-vampire, who was institutionalized years before — has escaped to reclaim his "artwork," Lily knows she's next on his list. With one of his tattoos on her thigh and nowhere else to turn, Lily hires Archer Desmond, a chaos demon and PI, to track the vampire down before he tracks her. But she didn't expect to fall for Archer, and you know what the old tales say: a succubus who falls in love will destroy the heart of the one she seeks to claim…

BY ANY NAME
Cynthia Voigt
ISBN: 9781682303092
On Sale: April 4, 2017
Just as Judy Blume made the jump from international star children's author to writing for adults, Award-winning author Cynthia Voigt grabs readers new and old(er) with her first novel for adults in over a decade! This women's fiction novel, perfect for readers of sweeping family sagas like The Lost Wife and A Fall of Marigolds features an indelible character who, from WWII on, sees lines as meant to be crossed, changing the lives of all who come into contact with her indefatigable spirit.

ONCE UPON A SUMMER NIGHT
A Mists of Fate Novel
Nancy Scanlon
ISBN: 978-1682300763
On Sale: April 11, 2017
Perfect for fans of Diana Gabaldon's Outlander series, time, worlds, and hearts collide in the latest installment of Nancy Scanlon's mesmerizing time-travel romance series.
Colin O'Rourke is about to take his elite matchmaking business overseas, but when Winifred Emsworth, Great Britain's most influential gossip columnist, writes an inflammatory article about his company, he is forced to convince her to retract the piece by matching her shy, bookish niece with one of Britain's aristocracy.
But that's not Colin's only problem. As one of the O'Rourke time-traveling Guardians, Colin's destined for one woman only. His instinct tells him he's found her when she wanders into his cousin's garden, but she leaves before he can get her name—and if he doesn't find her again, he'll never know true love.
When Colin and Ellie meet, Colin realizes she's the woman from the garden. He's bound by contract to find her an Englishman…and if he doesn't, he'll lose the business he's worked so hard to grow. Despite the distance he tries to keep between them, Fate has other plans when Ellie takes an unexpected trip back in time —once upon a summer night.

GIVEAWAY:
A Box-o-Books from Avon Books with 7 mystery titles!- US
GIVEAWAY: 
#1 Box-o-Books from Diversion Books with titles noted below – US
Amber Smoke – Kristin Cast (signed by the author)
Scarlet Rain – Kristin Cast (signed by the author)
Snows of Graggmoor – Samatha Harte
Dangerously Yours – Lark Brennan
Irresistibly Yours – Lark Brennan
Sweet Whispers – Samantha Harte
GIVEAWAY:
#2 Box-o-Books from Diversion Books with titles noted below – US
Pleasure of the Rose – Jane Bonander
Scoundrel's Pleasure – Jane Bonander
The Lady and the Lawman – Joyce Brandon
After Eden – Joyce Brandon
Cactus Rose – Samantha Harte
GIVEAWAY: 
#3 Box-o-Books from Diversion Books with titles noted below- US
Burned by the Kiss – Tina Leonard
Written in the Stars – Sherrill Bodine & Patricia Rosemoor
Falling for Prince Charles – Lauren Baratz-Logsted
Highland Spy – Madeline Martin
Kiss of Gold – Samantha Harte
GIVEAWAY: 
#4 Box-o-Books from Diversion Books with titles noted below – US
Without Borders – Amanda Heger (signed by the author)
Semi-Scripted – Amanda Heger (signed by the author)
Autumn Blaze – Samantha Harte
Wild Lavender – Nicole Elizabeth Kelleher
Once a Gypsy – Danica Winters"
To enter Giveaway: Please complete the Rafflecopter form and
Leave a comment with your thoughts on the books spotlighted above… 

a Rafflecopter giveaway


Giveaways sponsored by Avon & Diversion Books
*Giveaways noted (US) can only be shipped to a US mailing address.