INSTA #Giveaway:

Passion on Park Avenue by Lauren Layne

From the author of the New York Times bestselling Stiletto and Oxford series, the first in a sizzling new series following the unlikely friendship of three Upper East Side women as they struggle to achieve their dreams and find true love and happiness in the city that never sleeps.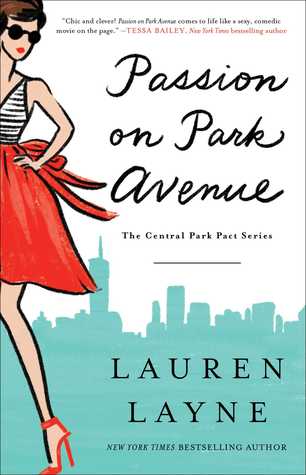 For as long as she can remember, Bronx-born Naomi Powell has had one goal: to prove her worth among the Upper East Side elite—the same people for which her mom worked as a housekeeper. Now, as the strongminded, sassy CEO of one of the biggest jewelry empires in the country, Naomi finally has exactly what she wants—but it's going to take more than just the right address to make Manhattan's upper class stop treating her like an outsider.

The worst offender is her new neighbor, Oliver Cunningham—the grown son of the very family Naomi's mother used to work for. Oliver used to torment Naomi when they were children, and as a ridiculously attractive adult, he's tormenting her in entirely different ways. Now they find themselves engaged in a battle-of-wills that will either consume or destroy them…

Filled with charm and heart and plenty of sex and snark, this entertaining series will hook you from the very first page.


GIVEAWAY:

Print *ARC* copy of Passion on Park Avenue by Lauren Layne


To Enter Giveaway: Head on over to HJ's Instagram page and follow the instructions on the IG post -> https://www.instagram.com/p/BwJNHqiAVQ0/


Good Luck!!