HARLEQUIN TO PUBLISH ITS MOST EXPLICIT ROMANCE LINE YET!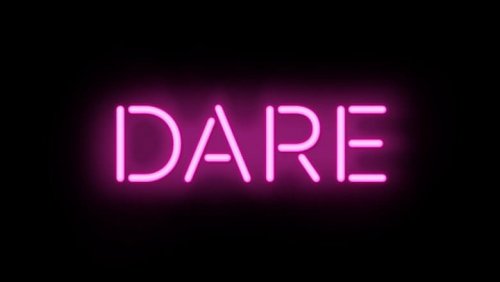 Harlequin DARE will feature emotionally powerful, sexually graphic storytelling

Harlequin announces the official launch of Harlequin DARE, a new romance series featuring strong, independent women and sizzling hot heroes. With its first title to be released in January 2018, Harlequin DARE will deliver riveting, irresistible romance stories featuring highly explicit sexual encounters, making it the publisher's sexiest series ever.

Harlequin DARE titles play out in an array of international settings, from glamorous urban centers (Paris, London, New York, Rome) to sensually exotic locations (the Amalfi Coast, Hawaii, the Caribbean). The global backdrop reflects the international makeup of DARE's editorial team, which is actively acquiring manuscripts for the new line from its offices in London, New York and Toronto.

Four Harlequin DARE titles will be published each month in print and ebook formats in the UK and Australia and digitally in North America. Each fast-paced, plot-driven title will be approximately 50,000 words in length.

OFF LIMITS by Claire Connelly (FREE pre-order title)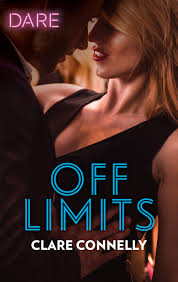 On-sale: February 1, 2018
Format: E-original
ISBN: 9781488082368
About: Billionaire Jack Grant is wild, deliciously dangerous…and Gemma's boss. When working late turns X-rated, it's better than her wildest imaginings. Jack has major emotional baggage, but with chemistry this hot, it's worth getting burned…
Pre-order links for OFF LIMITS: https://www.barnesandnoble.com/w/off-limits-clare-connelly/1126480762?ean=9781488082368
A WEEK TO BE WILD by JC Harroway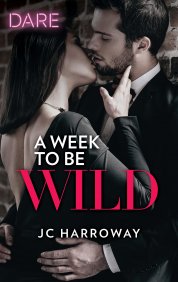 On-sale: February 1, 2018
Format: E-original
ISBN: 9781488082351
About: Libby Noble is done with men who live on the edge, but sexy British billionaire Alex coaxes her out of her comfort zone—professionally and very personally! She'll agree to play his game…but only by her rules!





MY ROYAL TEMPTATION by Riley Pine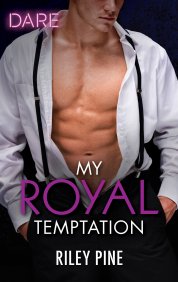 On-sale: March 1, 2018
Format: E-original
ISBN: 9781488082405
About: Matchmaker Kate Winter's job is to chain Crown Prince Nikolai to one woman. Only Kate's way too tempting—igniting his blood and something far deeper. But Nikolai's heart is the one crown jewel she can't have…!





SWEET THING by Nicola Marsh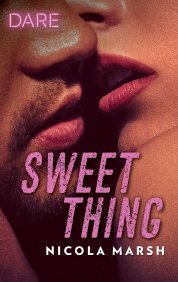 On-sale: March 1, 2018
Format: E-original
ISBN: 9781488082399
About: Abby loves working at Sydney's finest patisserie, especially alongside brooding new boss Tanner! His past is as dark as the ink on his skin – he'll let her get close in the bedroom, but dare Abby go deeper?





Writing guidelines for DARE (imprint is actively acquiring): https://harlequin.submittable.com/submit/62305/harlequin-dare-50-000-words



About Harlequin 
Harlequin (Harlequin.com) is a global publisher of commercial fiction and a worldwide leader in romance fiction, with titles issued worldwide in as many as 32 languages and sold in up to 93 international markets. The company publishes more than 110 titles monthly and more than 1,300 authors from around the world. Harlequin is a division of HarperCollins Publishers, the second largest consumer book publisher in the world with operations in 18 countries. For more information, please visit Harlequin.com and Facebook.com/HarlequinBooks. Follow Harlequin on Twitter: @HarlequinBooks.