ionR:

#RT2015 Roundup with Yasmin!




Hi everyone, most of you know me (Yazmin) from my reviews here at HJ, but I wanted to share my experience at my first RT convention with you and what I learned.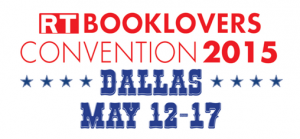 While Sara is away on vacation this week… I bring you Box-O-Books #giveaways, straight from RT!

First off, if you are an RT virgin like I was, I would definitely recommend that you go to the pre-convention tours. Not only do you get to learn things about the city you are visiting, you are also going with other booklovers. With that said, making friends is so much easier because you already have something in common. Now I know some of you are shy, but you don't have to be. You can easily make friends this way. I can tell you from my recent experience since I made 4 great friends, Alyssa (another reviewer), Sandra (a reader), Khloe Wren (an author) and her husband, at the pre-convention tours, and anyone who saw us afterwards thought that we were old friends.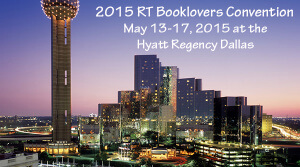 During our pre-convention tours we visited a few museums and learned great things about the city, and visited the site where JFK was shot. Things you don't normally think about, but get to you when you are there seeing the memorial and videos of when he visited Dallas. History is something we don't normally think about but doing the tours really brought the city to life for me by seeing, through videos, how the city was created. The day after, we visited the water garden and the stockyards, another fun expedition and learning experience.

Second, once the convention begins be prepared, you will not be able to attend every event you might want for sometimes 2 things you want to do may be happening at the same time. To make things worst, I actually made an entire schedule with 15 minutes free between every event I wanted to attend. After the first day I realized that I had to pick my battles and events wisely, whether by selecting the event because of an author, a publisher or the swag being given, I had to be sure of what event I wanted to be in the most. And if I really want to see the other events, which I do, go next year and do those instead. So you know I'll be in Vegas next year for RT. 😉

Also speaking of swag, there are always limited amounts of bags being given, and the queue may begin up to an hour before an event, so if you want that bag you need to be there early and be prepared to wait. Then there are the evening parties, they are fun and have some food served, but you may want to eat before or have a slight snack in case you don't like the selection too much. I was one of those few that decided not to dress up in costume or evening dress for them, and if you're like me don't worry, there are many more that also dress casually. The only event I dressed up was for the Rodeo evening and that meant just putting on a western looking dress and a cowboy hat.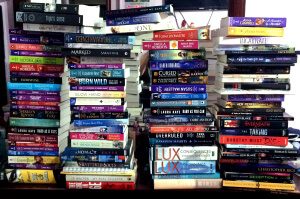 Now one thing I'm glad our dear Sara HJ recommended was to bring an extra suitcase. I brought my largest suitcase with my medium one inside holding all my clothes for the convention so I only paid baggage fees on one suitcase on my way there. But soon realized I would bring more on the way back home. I found myself with my largest suitcase full of books, my medium one halfway along with my clothes and still had some leftover I had to put on a bag to take as carryon with me on the plane! My recommendation is that you invest on a luggage scale, they are not expensive and will save you more if you don't want those overweight airline fees.

Convention-wise, everything needed a little more organization. More often than not the events were starting about 5-10 minutes after the planned time. But I can't exactly blame them since the host of each event had to decorate with only some help in about an hour before the event started, and each room was used for multiple events in the day so they don't always have a lot of time to prepare for their event. The authors are great people to meet, but we have to keep in mind that many of them have other events they have to run to and don't always have that extra minute to spare. But be friendly and say hi they will be glad you recognized them and that you kept an eye out for them.

The Giant book fair is great for seeing authors you haven't been able to see during the event and maybe help an author by buying a book or two, but keep in mind that there are easily over a hundred or two hundred other people there, so it's going to get really crowded really fast. Also keep in mind that there is another event later that day with more free books, so if you have limited space to take them home you may have to limit yourself a bit on how many you buy.

The volunteers and staff are great people to get to know, for they will help you whenever possible or tell you who can help with anything you need, and if you are lucky you may find one that will tell you which bags at which events have the greatest swag and amount of books so you can plan your schedule. Just look at the pic of how many books I came back with, and I only bought about 7 of them at the book fair. And that's not even counting bookmarks and other swag I got there. 😉

Now I'll be nice and share, I have 2 Box-O-Books to giveaway of a few books and swag I brought home from the convention.
Yazmin 🙂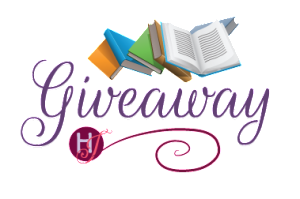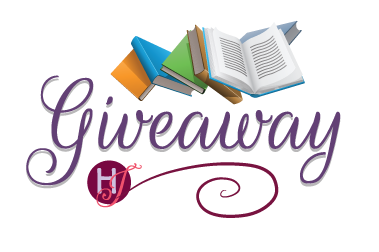 GIVEAWAY!
To Enter to Win:
 You 

must

 be an email subscriber of HJ blog
Leave a comment on this post: 

Have you been to a book convention? What was your experience like? If not which Reader/Author event is on your To-do list?

LIKE HJ on Facebook (Optional)
Follow HJ on Twitter (Optional)

Box-O-Books Giveaway Details: 
Shipping Details: Must have a US mailing address, PO Box. or a forwarding address in the US that we can mail to.
Box-O-Books will be randomly selected. 
This contest will close on Friday June 19th, 2015 8:59 PM (PT) and the winners will be notified via email and on this Post. Winner will have 48 hours to respond to my e-mail before a new winner is selected.