List It Up:
 Top Five Favorite Book Couples!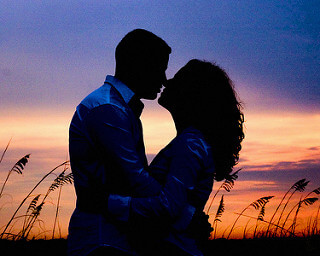 Top Five Favorite Book Couples!
Reading is one of my favorite things to do. And while reading I tend to enjoy the awesome couples in these stories I read.

So, I'm going to share with you my top favorite book couples. Most of these are from romance novels, but some are from urban fantasy, and new adult.

1) Sal Casillas and Reiner Kulti! These two are from Kulti by Mariana Zapata!
Sal grew up looking up to Reiner Kulti. He was a soccer legend, and now he's going to be her coach. But he's not exactly like she imagined him to be. And as she learns more about him she starts to fall more than she ever had before. These two are an amazing couple. I think it's mainly because they are so similar in personalities and mannerisms. I adored that.

2) Kate and Curran from the Kate Daniels series by Ilona Andrews!
Kate and Curran are both alphas and very strong. But when it comes to each other at first they have no idea what to do with the other, but then as time goes on things start to ignite between them. They are what I would consider a "power couple." And being together makes them even better.

3) Mason and Sam from Fallen Crest High by Tijan!
I love these two! I've never read about any other couple that could communicate the way these two can. It's like they live in each others heads! I adore these two, and this book!
4) Abi and Ben from Sweet Seduction Shadow by Nicola Claire!
Abi is one of those awesome kinds of females that can keep up with her man very well. She's sweet and kind, but she's also major kick butt as well. These two make a great team when it comes to working with Ben's boss in this story.

5) Bones and Cat from Night Huntress by Jeaniene Frost!
Bones and Cat are another power couple. But these two have a whole lot of humor in their story. They make things light and funny at times, and then they can be deadly other times.

That's all for this week! I hope every one has a good week and enjoys the book couples!


Tell us, Who are your favorite book couple? Why?
Whitney 🙂