A Prince in Plain Sight (Happily Ever After) by Luann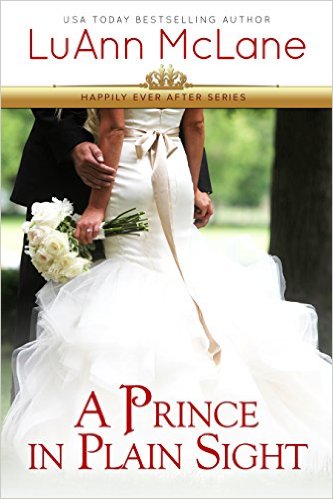 McLane is a modern day fairy tail about two people brought together unexpectedly in unique circumstances.
Anna and Nick's story was easy to fall into, and LuAnn made it interesting with the twist to this Prince's story! I felt for Anna and what she experienced after Nick left the first time…she waited, then began to give up hope he'd ever return. When he does he's full of surprises! But are the feelings real or just an act for Nick?
A Prince In Plain Sight flows well and I enjoyed this short story. I did feel like an epilogue would have ended the story neater, there were a few things to come I'd love to have been a part of!
I'd recommend A Prince In Plain Sight to any romance reader looking for a quick, romantic read.
Book Info:

Published January 10th 2016 by Tule Publishing | Happily Ever After #2
After her holiday romance with handsome Nick Worth ends with his disappearance, Anna Lee Brody hopes that he will return to Daleville, Alabama, just as he promised in the love letter he left behind. Even though she wears the rose pendant Nick gave her, she wonders if he will truly return to mend her broken heart…
Royal Prince Nicholas Worthington despises having to deceive Anna Lee but, for the safety of Calloway Island, he must turn the principality over as a territory under the protection of the United States. But when his life is threatened, her remote home is the perfect place to hide him. Can he convince the sweet southern belle that, even though his name might have been fake, his love for her was, and still is, very real?