Crash by Ruby McNally: Taryn Falvey is a paramedic that thrives on the most difficult rescuing cases. She is a smart, twenty-four year old woman who looks danger in the eye and moves quickly, in order to save a life. She lives at in a run-down home, along with her alcoholic mother, adult brother, and three school age siblings. Since her mother is incapable of any type of mothering or housekeeping, it all falls to Taryn. However, sometimes her brother is helpful. Six people and one dilapidated bathroom, it is a miracle they all are able to get out each morning.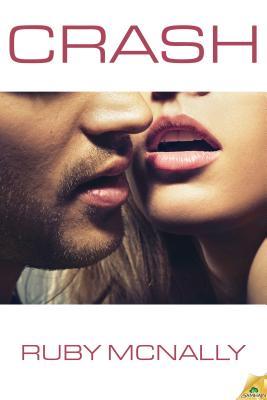 Thirty-three year old Nick Kanelos is also a paramedic. He lost his wife to Huntington's disease and has had a difficult time getting back into the groove of life. Nick and Taryn shared a night of passion not to long ago and ever since that time, they have ignored their attraction to each other. However, they continue to work well together and when Taryn needs a ride, Nick is always the person she asks. Nick is slightly concerned about their age difference.
The first fifty pages or so of this book were difficult to get through. I found the writing to be choppy, and the pace inconsistent. Taryn and Nick's relationship was difficult to figure out up until this point, and I needed to read the book blurb in order to gain some understanding.
As Taryn and Nick's relationship unfolds, the story moves along better. Although their conversations are abrupt, they are flirty as well. Their chemistry is magnetic as lust evolves into love.
The second half of this book was much better than the first, so if you want to give it a read, have patience. At first I was unable to make a connection to Taryn and Nick, but as the story progressed, I began to really like them as individuals and as a couple. I loved Taryn's devotion to her job, even if it meant bending the rules a little bit. Taryn's strong will and dedication to her family is heartwarming.
Book Info: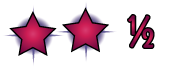 Publication: March 4th 2014 by Samhain Publishing, Ltd.
"Love until the wheels fall off…or until they're past the point of rescue. "
"Lights and Sirens, Book 1"
A year ago, after a gut-wrenching shift at work, Taryn Falvey made a huge mistake: she fell into the arms of fellow paramedic Nick Kanelos-and into his bed. Since then they've kept their distance, knowing their lives are too messy to mesh.
Taryn's got her hands full keeping her many siblings and alcoholic mother from slipping into grinding poverty. A normal relationship-a normal "life"-isn't even on her radar.
After that desperate night of passion, Nick retreated to the big, empty house on the edge of town he used to share with his late wife. Now it's just him, his mutt, and his memories rattling around the empty rooms. He's taught himself not to need anything or anyone too much, but he hasn't been able to get Taryn off his mind.
As inevitable as gravity, life brings Taryn and Nick spiraling back into each other's orbit. As their attraction reignites, the only question remaining is whether two professional rescuers are capable of saving themselves-and each other-or if they're diving heart first into certain disaster.