His Convenient Royal Bride by Cara Colter: Sometimes when everything seems to be going wrong in your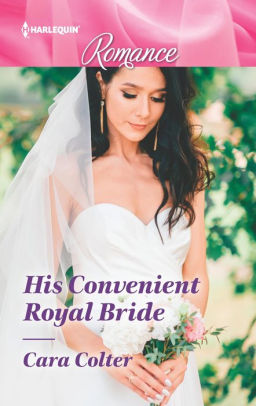 life you just need to take a deep breathe and ground yourself.
Madeline, Maddie, Nelson knew her life was a mess. She was trying though and pretty determined to get back to basics and help all of those that were struggling in her small hometown. That was what you did after all, help those that needed help, especially those you loved and that cared for you. She had to find a way to save her hometown and make things good again.
Prince Edward Alexander the Fourth of Havenhurst wasn't sure how he was going to save his kingdom. He had ideas though and the springs were a big part of them. He was going to make his country sustainable and help others in the process. What he wasn't so sure about was how he was going to make everything happen and help break out of centuries old traditions.
Can anyone have a pretend marriage for 365 days? Can a prince really come in and sweep a normal small town girl off her feet? Or does this have disaster written all over it?
This plot has so much potential and some of the scenes are so amazing. It's hard though because there are parts that deserve so much more attention than Ms. Colter is able to give to them within the time frame. What makes it worse is that Ms. Colter's writing style is one you will want to continue to read. Her descriptions place you there, whether it's by the hot springs, at a concert or in a foreign country. This is a story that does have a HEA but leaves you wanting more.
Book Info:

Publication: May 1st 2019 | Harlequin Romance |
From small-town waitress…
To royal bride!
Since leaving her cheating fiancé, sensible Maddie Nelson is back waiting tables in her hometown. When a gorgeous stranger needs a guide for a few days, she decides to throw caution to the wind, never expecting him to be Prince Edward Alexander of Havenhurst. And he's in need of a convenient wife! Now Maddie must decide if their powerful connection is enough for her to swap her café…for a crown!