In Hold Me Down Hard by Cathryn Fox, Eden has a fetish for men in uniform, and sexually she likes things a bit kinky. She hides this part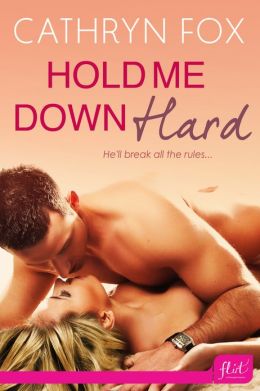 of herself though, after things ended in disaster when she told a former boyfriend what she fantasized about. But Eden's good friend and neighbor is one hot man in uniform and it's getting harder and harder for her to ignore the feelings he arouses in her.
Jay has certainly noticed Eden, but in his mind she's an innocent farm girl from Iowa, and if she knew what he wanted to do to her he thinks she'll run screaming from the building!
After a night with the girls, Eden comes up with the perfect way to make her move on Jay…she improvises and asks him to help her run through a new script she's hoping to land a part in. But Eden has written he script and the outcome…will it turn out like she hopes it will? Neither of them wants to risk ruining their friendship, but it might be time to push things to new kind of relationship!
Hold Me Down Hard is a quick read, that you'll like if you like quick, sexy reads. It's fun when the characters we read about can act on their fantasies!
Book Info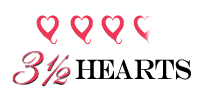 Publication Date: May 13, 2013
When Eden Carver, Iowa farm girl turned NY actress, decides to seduce the sexy cop next door, she begins to wonder if she's bitten off more than she can chew.
The last thing Officer Jay Bennett wants is to cross a line with the sweet and innocent country girl—no matter how much he'd like to help himself to a nibble. Not only are they in the friendship zone, a naïve girl like Eden doesn't belong in his dangerous world.
But when she asks him to help her rehearse lines, and things go from simmer to boil, he finds himself doing the one thing he swore he'd never do.He knows he needs to walk away from temptation, but when sweet little Eden bites back, it tilts his world on its axis.
Because biting back changes everything.