In Maid for Montero by Kim Lawrence, Zoe is the new housekeeper for Isandro Montero's estate. She must do everything she can to keep her job now that she has custody of her deceased sister's twins. Zoe does not want to take them away from everything they know, and one of the best schools there are in, but the only way that she can afford to remain in the area is by keeping her job as a housekeeper. Something that will not be easy since without her boss' approval she has made use of his very private estate to raise money for Chloe's daughter to get an operation. What was supposed to be a simple gathering turned into a fair, and everyone keeps wandering into the main house where they are not supposed to be.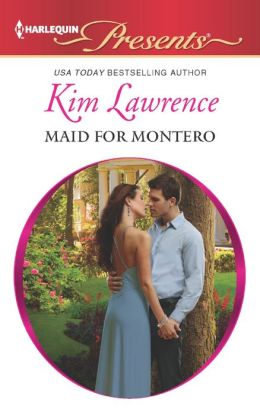 Isandro cannot wait to sack the person responsible for the chaos at his estate. Somebody had disregarded his orders and wishes, most possibly the new housekeeper whom he has not yet met. When he first arrives in the main house he finds a little girl behind his desk very at home and telling him that he is not supposed to be there. And when he meets Zoe the attraction is instant. But he has one rule, never have a personal relationship with anyone under his employ.
When Zoe realizes that the man she has been ordering to leave is the owner she knows that she is in deep trouble. She cannot loose her job, this was her plan A to care for the twins and she doesn't have a plan B. Now she must show her subservient ways even if she has too much pride.
Isandro knows that he cannot fire her after he learns why she did what she did. That would only ruin what he has been working to achieve for the past six months. So he will give her a second chance, but at her first misstep he will fire her, and also make her his mistress.
Isandro and Zoe have a lot of growing up to do. Being a single parent to twins is not easy and Zoe will learn that very fast. While the twins steal Isandro's heart little by little and make him wants what he never wanted before.
Zoe's character is very immature, she was used to only living for herself and never had a stable job. She was used to jumping from one thing to another, so when she becomes a single parent things are more complicated for her than they could be. She acts first and thinks later, something that cannot be recommended with small children.
Isandro's character has been holding a grudge against his father for many years. Blaming him for something that, yes his father had fault in, but also Isandro had a part of blame in. Due to this anger he does not want to commit to anyone and is a very cynical man.
The story itself has potential, but personally, the characters got on my nerves sometimes. Zoe with her very immature ways and not thinking before acting while having two young children under her care is not something I like. And Isandro blaming his father without seeing his part in what happened is very close-minded to my way of thinking. He judged everyone by his father's one-mistake and would not let it go even after many years.
Maid for Montero by Kim Lawrence had it's fun and entertaining moments and some where I was a little annoyed, maybe you will like it more than I did.
Book Info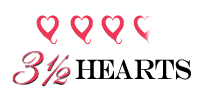 Publication Date: April 23, 2013 | Series: Harlequin Presents (Book 3140)
Hired as his mistress!Zoe Grace is terrible at being housekeeper of the Montero estate. So bad that she faces being fired after just two weeks! Desperate to keep her job, she'll do anything to convince her handsome Spanish boss to give her just one more chance….Isandro Montero cannot believe that his new housekeeper is so inept! She has to go—rapido! Except, firing beautiful Zoe would ruin his reputation, as she has two young charges to care for. So Isandro will put Zoe where he can keep his eyes on her—and maybe his hands… In his bed!