Stranded and Seduced by Charlene Sands: Do two wrongs make a right? How long should grudges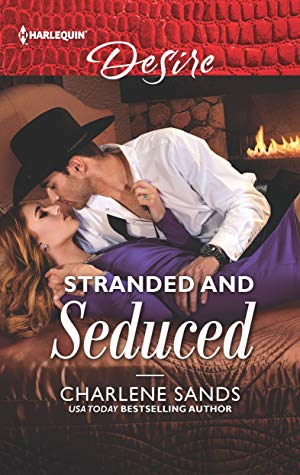 be held? If the other party does something wrong does that cancel it out?
April Adams was determined she would never be hurt by Risk again. She had been there got the t-shirt and then burned it in a girl power movement. However she knew she was going to have to deal with him, living in the same small town. She also knew she was going to have to play the professional if she wanted his, and by extension, his family's business. How she was going to get through it that was yet to be seen.
River "Risk" Boone knew he had done April wrong all those years ago. He just wasn't in the right place in his head back then. She would have to accept that, right? They could just be friends and everything would be just fine, right? So why was he getting these odd mixed signals from her? How would he ever figure out what business they could get done?
So when these two confused people end up "up a river," with a ring, a lost memory and lots of time on their hands no one knows what will actually come of everything. Will it be a fresh start or a fresh grudge?
This was an interesting read and a great stand-alone even though it is part of a series. Well written, where you can certainly see part of the authors heart hanging out in there for the world. The back and forth between Risk and April is so realistic you can almost see them arguing in front of you. There is a real love hate thing going on that Ms. Sands nails on the head. You won't be able to wait for what is coming for the last Boone brother and hopefully for Aunt Lottie as well.
Book Info:

Publication: Published September 1st 2019 | Harlequin Desire |
Should she pretend to be the woman he loves?
Working with new client and ex-lover Risk Boone is bound to be…enticing. So April Adams dons a fake engagement ring to ward off temptation. But when they're stranded together at a remote lodge, there's no running from their attraction—especially after Risk hits his head and wakes up thinking April's his fiancée! Will she tell him the truth…or go along for the ride?