The Baby Favor by Andrea Laurence: There are a lot of pressures put on children these days, but the pressure of a marriage? Is that even fair?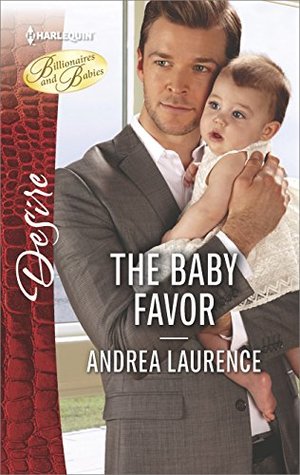 Scarlet Spencer wanted children, she really did but in the long run she knew it wasn't worth her marriage. The problem? When Mason Spencer, her husband, found out he couldn't give her children he didn't handle it well. Then one thing led to another, a failed adoption attempt and he was on his way out the door. That was until his world tilted completely and everything went upside down. Now he needed Scarlet more than ever, but she wasn't sure she could be what he needed now only days away from signing the final divorce papers.
Ms. Laurence has an amazing way with words. Her characters jump off of the page and just come to life. This is an incredibly emotional book though and doesn't focus so much on the romance of putting a broken marriage back together. It does deal with some VERY difficult issues though from infertility, adoption, and death. It's not that it's not a good book and it's not that it doesn't have romance, but this isn't a typically romantic book, so be prepared for a good read, but not hearts and flowers. Which is the only reason it's only got 3 stars, not for the story, but for the romance level.

Book Info: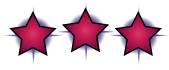 Publication: July 1st 2017 | Harlequin Desire | Billionaires and Babies
For the baby's sake…
Scarlet and Mason Spencer's marriage was once hotter than a summer heat wave. But their failed attempts to start a family chilled their passion. Now on the verge of divorce, Mason's single-parent brother is dying, leaving his baby girl in Mason's care…and pulling Scarlet into a ruse that she's still the billionaire's happy, loving wife…
Pretending to be a family so Mason's brother's final days will be peaceful starts feeling like the real thing—as does the combustible chemistry she finds in her sexy soon-to-be-ex husband's bed. Will Scarlet's baby favor lead to a reunion…and the family they've always wanted?