The CEO's Unexpected Child by Andrea Laurence Cancer is a nasty beast, it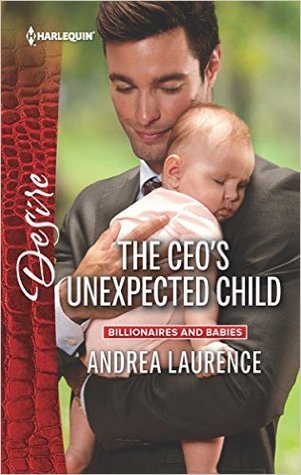 can wreck everything. Lies are similar, with holding can cause damage as well and only certain things do you have control over.
Claire Douglas couldn't believe it. The fertility clinic had messed up, her baby was biologically hers and a strangers? How was this even possible? She had already gone through so much, losing her husband, realizing he had been having an affair, being a single mom and now a stranger? The to add to it he wanted visitation? Oh what a mess.
Luca Moretti wasn't used to anyone telling him no. Now this woman had a child that was biologically his, though granted it wasn't her fault, and she wouldn't share? Didn't she know that Italians like him had a thing for families and he wasn't going to let anyone keep him from his daughter? This would probably be his only child and after everything nothing was going to stop him.
Claire and Luca had one thing in common, their daughter, Eva. They needed to get to know one another though and trust each other, what could one month in the Hamptons hurt? That might be the biggest question yet.
Be prepared for a heart wrenching story that Ms. Laurence gives her readers in this emotionally moving novel. You will do everything you should and everything you love in a romance read, but make sure to have the tissues nearby because with this one your heart will over power. Be prepared to love and laugh to be transported to the likes of a Sparks novel only with a MUCH better ending and better writing.

Book Info:

Publication: March 1st 2016 | Harlequin Desire | Billionaires and Babies
Claiming his child…at any cost
A shocking fertility clinic mix up has resulted in Luca Moretti fathering a child with a woman he never met. There's no way the CEO will walk away from his baby girl. But he has thirty days to convince her distractingly beautiful mother to do exactly what he wants.
Widow Claire Douglas is still reeling from the loss of her husband when she discovers a stranger has fathered her child. And that rich bachelor will stop at nothing to gain joint custody. How can she possibly fight a man with such money and power…and a charm she can't resist?