The Christmas Baby by Lisa Cox Carter is yet another beautiful and uplifting holiday read! I'm definitely getting in the mood for the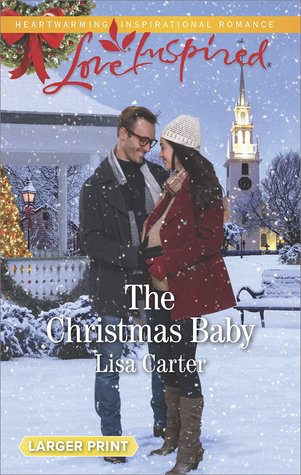 upcoming holiday season! And this lovely story about two former best friends who are reunited at the holidays contributes!
Anna and Ryan have both returned to the small Eastern Shore town in which they grew up, and are both teaching in an elementary school- where many of their students come from disadvantaged backgrounds. Anna is also pregnant and widowed, and facing tension from her family due to the way in which her child was conceived (in vitro using her late husband's frozen sperm) Many in her family express disapproval, yet she hopes that her baby will help Anna's late husband live on. Anna and Ryan start to work together to help Christmas dreams come true for a few very special and hurting children they are teaching in after school care. These children have lost faith in dreams and in the holiday.
While working together, Anna and Ryan resume their once tight friendship, and start to wonder if it can develop into something further- yet Ryan plans to leave town again after Christmas. It is extremely touching to read about their deep friendship and to read how they help the children in their care. I heartily recommend this beautiful story!

Book Info:

Publication: November 21, 2017 | Love Inspired |
Anna Reyes is pregnant and widowed, and a Christmas homecoming isn't so simple. Reuniting with her best friend, Ryan Savage, makes it easier—even though she knows he'll soon be leaving their small coastal hometown. After putting his career on hold for his family's business, Ryan's finally ready to pursue his goals. But as he and Anna work to make the holidays special for a group of at-risk kids, Ryan wonders if he can give up one dream for another. They're determined to make this a Christmas to remember, but can Ryan and Anna also make their holiday family last forever?