In The Fairest of Them All (Marrying the Duke #2) by Cathy Maxwell, Lady Charlene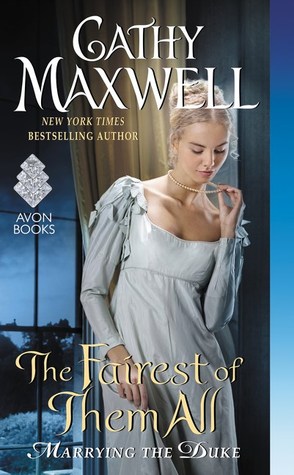 Blanchard never imagined when she was a child dreaming of the man who would slay dragons for her that she would one day have to make a choice between two men. One who knows her heart, and one with whom she feels an obligation to her family to do the right thing and marry. Anything, though, should be better than being a pickpocket on the streets of London, stealing enough money to help her aunt pay the rent. But when Char has to choose between Gavin, the Duke of Baynton, and his twin, Jack Whitridge, she finds herself completely torn in two by the decision.
'It was almost as if the two men were shadow, not mirror, images of each other.'
Gavin's estranged brother Jack picks an inconvenient time to return after being gone for fifteen plus years. Just when he was ready to choose a bride and move on to the next chapter of his life, his brother opens old wounds and complicates his orderly life. Jack is befuddled as well, for after witnessing Charlene's street smarts and becoming attracted to her, he finds out that she has also captured his brother's attention. With so much already to mend between them, Gavin and Jack have their work cut out for them if they hope to make things right without causing any more animosity.
'…In that moment, he knew. He was capable of falling in love with her. He might already be in love with her.'
The Fairest of Them All may sound like a fairy tale but in essence it was a Historical Romance rife with deep emotions and a complicated love triangle. Family issues added yet another layer to the drama surrounding our characters as well.
Author Cathy Maxwell has written a solid romance that definitely held my attention. And she proved that she isn't afraid to mess with her character's lives, making them go through some tough situations before getting to the happy stuff. Gavin, Charlene, and Jack were all compelling in their own way. I thought it was a fun twist seeing Char dressed as a lad and becoming a pickpocket. Maybe not the circumstances surrounding why she did it, but her confidence was great. And I actually did like both Jack and Gavin. They were good guys who made some poor choices at times, but both equally deserved happiness and joy in their lives.
Even though this was a well planned, touching and sweet romance, I'll admit that at some points I had mixed feelings about the overall story. Especially where I've read the books in succession. (This can be read as a standalone, though.) Let's just say that the character who was jilted in book one yet again gets jilted in this story. And I felt rather bad for them. I guess it's just the romantic in me who wants to see everything tied up with a neat little bow before moving on and this left one character lacking in the love department. But I supposed that leads the way for book three which hopefully will see everything work out in a satisfying manner.
A big part of what held my attention with this particular book was the background between twins Jack and Gavin and seeing how, or if, they would resolve their broken relationship. There were some very poignant moments between the family members after Jack's return and I thought it was handled in a realistic way. There was no instant reconciliation, and the old resentments and bad blood had to be dealt with before anyone could move forward. Their mother's reaction, to me, was especially moving and just tore at my heart.
A blend of romance and drama with an inside look at the months leading up to the War of 1812, The Fairest of Them All was an entertaining second offering in the Marrying the Duke series. It will be interesting to see what Cathy Maxwell has planned for us next.
Book Info:

Publication: May 31st 2016 | Avon | Marrying the Duke #2
In New York Times bestselling author Cathy Maxwell's glittering new series, wedding bells are ringing…but which Whitridge twin is the right groom?
The penniless orphan of a disreputable earl, Lady Charlene Blanchard thrives on the adventure of picking the pockets of unsavory gentlemen to survive. But due to her extraordinary beauty and prized bloodlines, she is hand-chosen as a potential bride for the Duke of Baynton, who is on the hunt for a suitable wife to provide heirs. All Char has to do is act the part she was born to play and charm a duke she's never laid eyes on into proposing. Except the duke turns out to be the tall, dark and sexy stranger who just caught her red-handed as a thief!
Or is he? Jack Whitridge is the duke's twin who had "gone missing" over ten years ago. Now back in England, he knows that the supposed Lady who has his brother's love is hardly duchess material—except he needs her to save his adopted country from war. He is willing to bargain with her heart, until he finds himself falling for Char . . .