Unleashed by Caitlin Crews is the first story in her steamy and seductive series about half siblings left an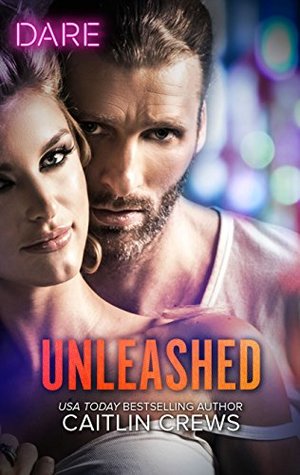 inheritance of boutique hotels by their wealthy (and previously unknown) father. This one is set in Iceland, land of fire and ice, and features a playboy businessman and the Professor who shakes up his carefree but emotionally unattached existence.
Margot Cavendish is researching feminism and sexual culture in the country that has plenty of both – Iceland. Her nights spent along Reykjavik's bar scene have led her to Hotel Viking and its owner Thor Ragnarsson. The hotel purports to be a place where all manner of sexual desires can be fulfilled and Margot wants to interview Thor and find out more about him as his reputation intrigues her.
Stranded during a snowstorm, Margot gets more than she bargained for when Thor offers her a chance to explore her own sexual needs with him in a no strings attached night together. Intellectual curiosity isn't the only thing that attracts her to the modern day Viking and with full consent on both sides they heat things up as the storm rages. But will it be so easy to go their separate ways when its over?
I love Caitlin Crews romances and her Harlequin Presents 'voice' is present here, but with a decidedly sexier bent as befits the Dare imprint. A lot happens in this one night for both Margot and Thor, making them challenge their assumptions about each other and about sex in general. What should be a forgettable hookup for Thor instead becomes an emotionally bonding experience and one he doesn't want to end. Yet he doesn't know how to deal with the fallout from his new feelings and that makes the conflict both an internal and external one.
Margot struggles equally with how she'd viewed sex from the outside in her research, and from realizing what she's previously experienced doesn't hold a candle to what Thor does for her. There's a fair amount of intellectual discussion in this story, about feminism and sex and hookup culture but it serves to make the sex scenes more intimate. It's a very entertaining and sexy read, and I'm looking forward to continuing the series!
Book Info:

Publication: Oct 01, 2018 | Harlequin Dare| Hotel Temptation #1
She has fantasies…
Now he's bringing them to life!
Notorious seducer Thor Ragnarsson runs the scandalous Hotel Viking in Reykjavik, where tourists go to fulfill their wildest fantasies. When straitlaced American professor Margot Cavendish gets snowed in while studying Icelandic sex culture, Thor challenges her inhibitions with some very hands-on research—soon she's exploring every inch of his delicious body. It's only one night of passion, but when the snowstorm clears they're left aching for more…