Who's Afraid of the Big Bad Boss? by Nina Harrington: When Scott Elstrom was called back to London from Alaska to rescue Elstrom Mapping he had *very* mixed feelings. He loved being isolated and so far away – but there was a satisfaction knowing that his stepbrother had run the company into the ground. He was ashamed of that thought – mostly because he was returning upon finding out that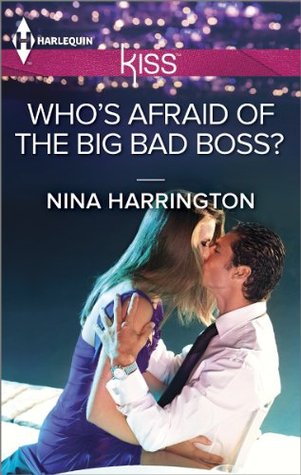 his father had suffered a small stroke. He'd give the company and his family six months. That's all he'd spare. Six months to either get it back on it's feet or dismantle the mess left behind by his stepbrother.
Scott's sister Freya had hired Toni to paint the portrait of the CEO of Elstrom Mapping. It was a tradition to have it painted by a Baldoni, and Antonia was the last of them. She'd turned her attention to photography, but being her father's apprentice all her life, she wasn't any kind of slouch with a brush either. Taking this as her last portrait commission would set her up in a good place financially – a place where she wouldn't have to worry about sending her sister to university. It'd be a huge weight lifted off her shoulders.
But all of that changed when Scott walked through the door to Freya's house. The house that was lent to Toni for a few weeks, and promptly forgotten about when Lars Elstrom had his stroke. Of course Scott would expect to stay there – and that meant Toni would be back in her little house that needed a lot of work before it was habitable. And that was only one hitch – he was the new CEO, and he definitely didn't want his portrait done.
For some reason they were soon together at the Elstrom Mapping offices, going through the archives, seeing the lovely bones of the historic building, discovering potential in things… and not just work-related things either. Scott found himself wondering if there was a reason to keep the Elstrom brand alive after all – and not give in to the urge to let it collapse as a final "I told you so" to his father. And it was mostly because of this woman that showed him everything through his own eyes.
This book was interesting enough, although it took me more than one sitting to read. My attention wandered a bit – which usually isn't a great sign. I'd put the heat level in the 'very close to chaste' level – so if that's your bag, go for it. I actually didn't feel much chemistry between the two leads overall, but there were a few nice scenes that were quite romantic.
The descriptions of Elstrom maps, the building, and all the things contained within were really what caught my attention. The Maps, Charts, Ephemera, etc. were things I would've loved to see.
But all things considered – this didn't blow my socks off. And it wasn't just the heat factor. It was a combination of things. I didn't feel the motivation behind either of the main characters was strong enough, didn't really get their attraction, some lost opportunities with the living arrangement situation, and a few other things.
I loved all of Ms. Harrington's other KISS titles, so maybe this one just wasn't for me. You'll have to judge for yourself, but I humbly offer you my take on it.
Book Info: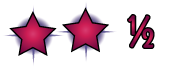 Published July 1st 2014 by Harlequin KISS
Enemies make the best lovers…
Scott Elstrom craves freedom, adventure and exploration…so leaving the wilds of Alaska behind to save the family company isn't top on his list of priorities! And getting the traditional CEO portrait painted by one feisty, quirky, sexy fireball? Not in a million years!
Antonia Baldoni needs this commission. Just because the new boss won't play along, it doesn't mean she'll back down! But suddenly Toni's not sure if it's determination that's got her pulse racing – or something altogether less appropriate! Trouble is, this battle of wills is not so much hard work – it's a lot more like fun!