Today it is my pleasure to Welcome author
Shana Gray
to HJ!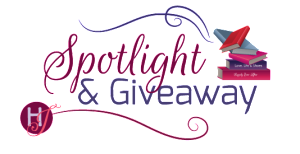 Hi Shana and welcome to HJ! We're so excited to chat with you about your new release, A Match Made in Monaco!

Hi Sara, and everyone. I'm back!

To start off, can you please tell us a little bit about this book?: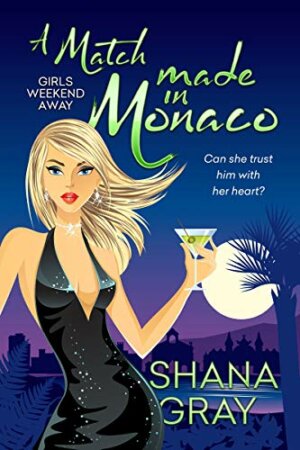 Oh, this book. I just love it. It's a wedding book! I'm not going to say who's getting married, but if you've read the first three books, WHAT HAPPENS IN VEGAS, MEET ME IN SAN FRANCISCO and THE NASHVILLE BET you know that this is Fredi's story. And you also know that Fredi is the feistiest of all the girls and a total cynic when it comes to love and happily ever afters.

Please share your favorite lines or quote(s) from this book:
Oh, this book. I just love it. It's a wedding book! I'm not going to say who's getting married, but if you've read the first three books, WHAT HAPPENS IN VEGAS, MEET ME IN SAN FRANCISCO and THE NASHVILLE BET you know that this is Fredi's story. And you also know that Fredi is the feistiest of all the girls and a total cynic when it comes to love and happily ever afters.
What inspired this book?
This book is the finale for the GIRLS WEEKEND AWAY series. So all the books, while standalones, organically roll into each other. The inspiration behind this book came from the friendship, fun and love the girls shared in the previous books. To me, one of the girls had to get married. The choice of Monaco is because I've always wanted to go there. I was pretty close two years ago when I was in Barcelona and the south of France. The chateau I stayed at outside Beziers, France, Chateau Les Carrasses, is the inspiration behind the chateau in the book. Plus isn't Monaco just so romantic? I mean Grace Kelly & Prince Rainier and not to mention the James Bond movies set there. It's just has a glamour and appeal that drew me.
How did you 'get to know' your main characters? Did they ever surprise you?
I got to know Fredi through all the books. She was a tough one to tame…but truly, I don't think she'll ever be tamed! Zayn had to be exotic. His heritage is French and Italian, but he calls himself "A child of the world". When he told me that as I was writing him, it surprised me. His last name was also a surprise and in the book he tells the reader why. For a visual, I see Oded Fehr as Zayn. If you don't know who he is, google and make sure your jaw doesn't hit the floor LOL. I first saw him in The Mummy
What was your favorite scene to write?
Wow. The whole book! But one scene that stands out in my mind is when the girls are on their drive and stop for lunch along the coast road with a magnificent view of the Mediterranean Sea. Fredi begins to have her a-ha moments there.
What was the most difficult scene to write?
The final scenes. Honestly, I cried when all the girls were in the bridal room getting ready. I think it resonated with me because I want a love like that. I want a pack of girlfriends like that. This is why I write. to live through my characters and I hope you, the reader, also lives and relates to the characters.
"Celia and Ava rushed over to their friends. Ava reached out and touched Bonni and Fredi on the arm. "You guys can't cry. You're not allowed to cry. I'm only one who's allowed to do crying around here. And I'm not!"
"Seriously! Think of the pictures! We'll be all blotchy, with our make-up smeared!" Celia said. Then she turned to Fredi, and the tremble on her chin choked Fredi up even more. "Fredi! Why are you so sentimental all of a sudden? Where is the Fredi who makes smart-ass comments about love and romance?"
Would you say this book showcases your writing style or is it a departure for you?
I never really thought I could write humour or snark well. Fredi is snarky and humour runs through the books. So I'm told anyway LOL
Texting scene between Fredi & Zayn:
Zayn: Looking forward to meeting you in person, after these months of texting. I imagine your prickliness and feistiness is something to behold in real life. Skype and Facetime can't possibly do you justice.
Fredi: I admit you've grown on me.
Zayn: Like a fungus? You say the sweetest things.
Fredi: Whatever.
Zayn: No, no. I must warn you, I am positively smitten. No one else gives me the amount of crap that you do. I'm going to do my best to woo you.
Fredi: LOL. Good luck with that.
Zayn: I'll need it.
What do you want people to take away from reading this book?
I hope the reader can escape. If they're having a tough time in their lives, or wish to travel through words, or need to feel some love and emotion and fun….I wish for them to be able to with my books, if they can that makes me happy. I want the reader to be happy and fulfilled.
What are you currently working on? What other releases do you have planned?
I'm currently working on a brand new idea. It's kind of secret so I can't say. I need to clear my head after writing these four books in a year, and see what comes percolating up and tell me it needs to be written. Throwing it back at the reader! What kind of story are you longing to read? Maybe it's something I'm dying to write!
Thanks for blogging at HJ!
Giveaway:

My US/Canada publisher has put WHAT HAPPENS IN VEGAS #FREE. So make sure you 1-click to get your copy!
To give the GIRLS WEEKEND AWAY series one last hurrah, I'm having a big worldwide giveaway! You can find all the details at this link: http://shanagray.com/2019/04/07/
Please  Post a comment to this Q:

I would love to know which one of the girls and their men you connected with the most? If you haven't read the series, I hope you do…because there's a great contest starting tomorrow.
Excerpt from A Match Made in Monaco:
Fredi peered through the old glass panes when she heard the sound of tires crunching on the driveway and saw a sleek, very sporty car emerge from between the trees.
She left the greenhouse and shut the door behind her. The top was down on the sports car and Zayn looked very enticing behind the wheel. That damn earlier flutter in her belly came back with a vengeance. It was one thing to see him on the screen of a movie theater or her laptop, but in person? Whew. When he spotted her, the look of delight on his face gave Fredi a little thrill. She tried to hide it behind a poker face. Stones crunched and flew from beneath the wheels as he pulled to a stop in front of her. Fredi stared down at him and, for the briefest moment, liked the little flutter inside her.
But here he was, the man behind the phone, tablet and silver screen. He looked totally dashing in his car, like an old-style movie star, handsome, mysterious. His skin was deeply tanned, his dark hair windblown, and a pair of very stylish and obviously expensive pewter-colored sunglasses shielded his eyes. But it was his smile that made her almost melt into a puddle – which surprised the hell out of her – a smile she grudgingly accepted she'd been eager to see in real life.
She had just reached for the handle of the passenger side door when he hopped from the car and swept her into a bear hug, before pulling back and kissing her cheeks in greeting. She barely had time to register the feeling of his body, hard, warm and solid, against hers before he was opening the door for her.
"You look absolutely gorgeous, as to be expected. Hop into my chariot, ma chérie."
Fredi felt slightly stunned as she gazed at this sexy man. He oozed a sensuality that was tangible and it draped over her in a wonderfully erotic wave. Fredi sucked in a steadying breath, taken aback at her heightened attraction to him. There was no doubt she was very in tune with him and it almost made her want to drag him back to her room in the château and get him naked. She slid on to the leather seat. He gently closed the door and, as he walked around the car, she took a moment to collect herself and watch him. Wowza – he moved with a stealthy grace that made her heart pound. If Ava was here, she'd be babbling about love. Tilting her head away, she shook it a little. More like lust, am I right? Good God, he was way hotter in person.
Excerpt. © Reprinted by permission. All rights reserved.

Book Info:
When the cynic…
Fredi doesn't believe in love. She might be a successful bridal gown designer but that's just business. Sure, she's watched her three best girlfriends fall head over heels with the men of their dreams but she's certain that's not in the cards for her. That doesn't mean that she's not interested in some fun with a handsome movie star––one who just happens to be her assigned date for her best friend's wedding in Monaco.
Meets the movie star…
Zayn's used to women falling at his feet so he's utterly captivated by Fredi's quick wit and her refusal to be impressed by him. Their chemistry is off the charts and their connection is something unexpected.
Sparks are about to fly…
With only a few days before Fredi disappears back to her life, Zayn is determined to convince her that she can trust him with the one thing she swore to never give anyone–her heart.
Book Links: Amazon | B&N | iTunes | Kobo | Google |


Meet the Author: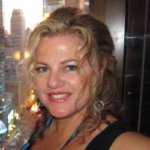 Shana Gray writes contemporary romance and women's fiction that just might make you laugh. With 30 books behind her, some translated into multiple languages, she's always eyeing the next story line. She lives in a small town in Ontario, Canada, is a mom of two grown sons, a brand new daughter-in-law, and is her black cat's human. When she's not writing or at her day job, she can be found daydreaming about life, usually with a glass of wine or cocktail in hand and making travel plans to far off lands to feed her wanderlust. Her newest series – Girl's Weekend Away – is out now.
Website | Facebook | Twitter | Instagram | GoodReads |