Today it is my pleasure to Welcome author
Lorraine Heath
to HJ!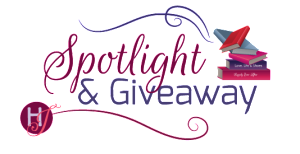 Hi Lorraine and welcome to HJ! We're so excited to chat with you about your new release, BEAUTY TEMPTS THE BEAST!

Thank you so much for having me! It's a pleasure to be here.

Please summarize the book for the readers here: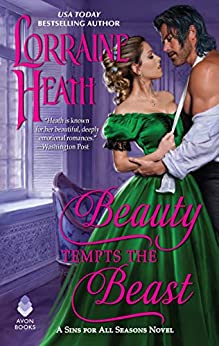 BEAUTY TEMPTS THE BEAST is the story of a woman cast out by Society who is determined to return on her own terms—as a notorious courtesan. After being rescued by the hero, she asks him to give her lessons in seduction.

Please share your favorite line(s) or quote from this book:
"Never give anything too quickly. Make him want. Make him beg. Make him believe if he can't have you, he will die."

"How do I do that?" She sounded breathless, could barely hear herself for the blood rushing through her ears.

Again, he used no words, but within his dark eyes, she saw the answer. He was going to make her want, make her beg, make her believe she'd die if she couldn't have him.
Please share a few Fun facts about this book…
The registrar at the College of Arms in London, who researches and determines if someone claiming to be an heir to a title is actually the heir to a title, helped with my research on this book. Through him, I've learned a lot about succession and instances where the Crown took back titles. I find it all extremely fascinating.
Another tidbit was the research I did to find an unpleasant occupation for the hero that he could have done in his youth—and I decided he would be shaped in part by his time as a knocker-upper: He knocked on people's windows to wake them up so they could get to work, since alarm clocks had yet to be invented.
What first attracts your Hero to the Heroine and vice versa?
The hero immediately realizes the heroine looks out of place working in his sister's tavern—her mannerisms seem more suited to Mayfair than Whitechapel—and is drawn to the mystery of her.
The heroine is drawn to the manner in which the hero's presence dominates the tavern when he walks in. He is a man of few words, and she quickly realizes he has a protective streak.
Did any scene have you blushing, crying or laughing while writing it? And Why?
This scene between the brothers gave me a chuckle because it shows how well Beast's brother knows him.
"I wanted to know if a Lord Chadbourne makes use of the Cerberus Club," Beast said.

"Only within the past year or so. Why?"

"Does he owe you? Do you have any of his chits that can be called in?"

"No. He has astoundingly good luck at the tables."

"Would you inform your club manager to send word to me the next time he comes in to play?"

After slowly sipping his scotch, Aiden traced a finger around the rim of the glass. "What's her name?"

The question shouldn't have come as a shock. Aiden had been in his life from the moment Beast had been dropped off at Ettie Trewlove's door. "Althea."

"I assume he did wrong by her."

"Not in the manner you're thinking." He and his brothers had come to the defense of many a woman whom some man had taken physical advantage of. "But he hurt her all the same."

Aiden nodded. "Word will be sent."

Beast felt the tight band he hadn't realized was around his chest loosen, even as the hand not holding the tumbler began to flex in readiness for delivering a blow. "I don't love her."

He didn't know why he'd blurted that. If he could go back in time three seconds, he'd bite his tongue.

"I didn't say you did."
Readers should read this book….
Because it touches on all the emotions, bringing smiles, tears, and sighs.
What are you currently working on? What other releases do you have in the works?
I am currently working on the second book in a new series, Once Upon a Dukedom. The first book in the series, SCOUNDREL OF MY HEART, will be released in April 2021. It centers around one of the brothers of the heroine in BEAUTY TEMPTS THE BEAST.

Thanks for blogging at HJ!
Giveaway:

A print copy of BEAUTY TEMPTS THE BEAST by Lorraine Heath
To enter Giveaway: Please complete the Rafflecopter form and Post a comment to this Q:

What is the book that made you fall in love with the romance genre?
Excerpt from Beauty Tempts the Beast:
"A week after my father was arrested, my mother decided we should attend a ball to which we'd been invited. She argued that we should carry on as though all was normal, and that our appearance would signal that we were not involved in this conspiracy, we did not support it, and our loyalty to the Queen was above our loyalty to her husband, my father, the Duke of Wolfford."

As she had yesterday, she spoke as though all this had happened to someone unknown to her, not to herself. Her voice was distant and flat. But he couldn't help but believe that inside, a maelstrom of emotions bombarded her.

"I tried to convince her we would be better served to wait until all was settled. I had not yet accepted the notion that my father could possibly be involved in so traitorous an undertaking. I was certain matters would soon be set right, and he would be vindicated. All would return to what it had been. In addition, I was betrothed, you see, to the Earl of Chadbourne, and he had not visited to determine how I fared, and it gave me pause. None of my friends called upon us, and when I called upon them, they were not home. But my mother was insistent, and I couldn't let her go alone. Only later did I realize the stress was affecting her judgment. She had begun to live in a world where her husband was not accused of treason. But I did not know it at the time, and so I went with her.

"After we were announced, as we descended the stairs, Chadbourne made his way to the foot of them. Gossipmongers—even the articles in the society sheets—made a point of recounting the joy that wreathed my face, describing my expression as that of a princess who believed a knight had ridden up to defend her honor. To my utter chagrin later, at the time I did very much feel that way. He would save me. Only when I reached him, he turned his back on me, which resulted in everyone else doing the same. He felt the need to make a public statement regarding his loyalty to the Crown and England and my unsuitability as the daughter of a traitor to become his wife."

An immediate loathing for the man ratcheted through him. He would seek him out, he would find him, he would destroy him.

"Mother swooned, and it was left to the servants to haul her out, rather unceremoniously, I'm afraid. She never recovered, never again spoke, never left her bed, simply withered away like a flower plucked from the soil and left without water. A few hours after they hanged Father, she passed. Couldn't bear the mortification, I suppose. Which was all for the good because the following day they came and took everything from us. That alone would have killed her."

She met his gaze, and he could see that it had cost her to reveal so much, and yet so much more remained to be divulged. "Tell me about Chadbourne."

Her smile was self-deprecating. "He caught my attention during my first Season when I was all of nineteen and in no hurry to be spoken for. I enjoyed the dancing, the flirtation, the being sought after. He didn't court me seriously until my second. During my third Season he asked for my hand."

"And you hope to regain his attentions by becoming a courtesan?"

Her laugh was caustic, reflected the pain she still harbored. "Good God, no. But I wouldn't mind being so sought after that he would want me, and I could rebuff him. I'd find some satisfaction in that." She tossed back the scotch, wheezed, coughed as her eyes watered. "It's suddenly so frightfully cold in here."

Setting aside the glass, she stood, wrapped her arms around herself, and walked to the hearth. Cautiously, he joined her there and rested his forearm against the mantel.

"I used to take fires for granted," she said softly. "They were simply always lit, always burning. I barely paid any heed to the servants who saw to the task."

"We seldom appreciate what we have until we no longer have it."

She looked so bloody miserable standing there, and he despised himself because he'd forced her to dredge up the memories, because his curiosity wanted to turn over every stone of her life in order to fully understand her, even as he knew he had no right to know anything at all. "Did you love him?"

Her nod was shallow, barely perceptible, but he felt it like a punch to the gut.

"More fool I," she said flatly, and he knew the blackguard's betrayal had cut her more deeply than her father's, had stolen more from her than her father, Society, or the Crown. He'd stripped her of hopes and dreams.

"He was the fool."

Before he could consider all the ramifications, before he could remind himself of the tenet he'd always held sacred, never broken, he lowered his mouth to hers.

It was a mistake. In the same manner that eating too much cake was a mistake. There was certain to be an ache in his gut and regret later, but while the sugary goodness existed, he longed for nothing else.
Excerpt. © Reprinted by permission. All rights reserved.


Book Info:
Althea Stanwick was a perfect lady destined to marry a wealthy lord, until betrayal left her family penniless. Though she's lost friends, fortune, and respectability, Althea has gained a scandalous plan. If she can learn to seduce, she can obtain power over men and return to Society on her terms. She even has the perfect teacher in mind, a man whose sense of honor and dark good looks belie his nickname: Beast.
Benedict Trewlove may not know his parentage but he knows where he belongs—on the dark side of London, offering protection wherever it's needed. Yet no woman has ever made such an outrageous request as this mysterious beauty. Althea is out of place amongst vice and sin, even if she offers a wicked temptation he can't resist. But as the truth of his origin emerges at last, it will take a fierce, wild love to overcome their pasts.
Book Links: Book Links: Amazon | B&N | iTunes | kobo | Google |


Meet the Author:
Lorraine Heath always dreamed of being a writer. After graduating from the University of Texas, she wrote training manuals, press releases, articles, and computer code, but something was always missing. When she read a romance novel, she not only became hooked on the genre, but quickly realized what her writing lacked: rebels, scoundrels, and rogues. She's been writing about them ever since. Her novels have been recognized with numerous industry awards and appeared on the USA Today and New York Times bestseller lists.
Website | Facebook | Twitter | Instagram | GoodReads |