Today it is my pleasure to Welcome author
Joanne Kennedy
to HJ!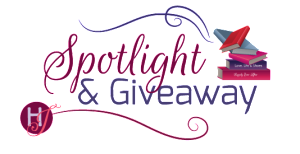 Hi Joanne gand welcome to HJ! We're so excited to chat with you about your new release, Blue Sky Cowboy Christmas!
Please summarize the book for the readers here: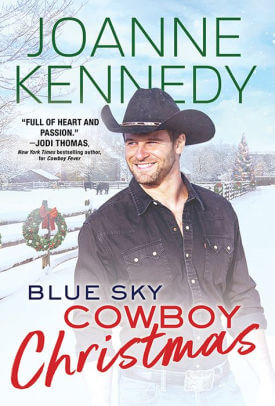 Battered and exhausted, Griff Bailey finishes a long deployment and realizes the one place he doesn't want to be is the only place that will take him in—his father's Wyoming ranch. With his family away, he'll have it to himself at least until Christmas—and that's a very good thing, because he needs time to recover, mentally and physically.
On arrival, he's shocked to discover Riley James is living there through the holidays. A popular local renovation expert, she's been installing bathrooms and repairing the porch, getting the place ready for its eventual debut as the Diamond Jack Dude Ranch.
She had no idea Griff was coming, and he startles her from a bath. She greets him in a towel, her eyes wide and terrified, and her fear of him breaks his heart and makes him realize how much he's changed. Before he left for boot camp, he and Riley had a night to remember—but apparently, it's a night they need to forget. Griff knows he's broken by his war experiences, and not fit for any woman.
Unfortunately, Riley doesn't have anywhere to go, either. She normally lives above Boone's Hardware, but the owner's family has moved in and they're convinced Riley is a gold-digger taking advantage of their elderly brother. They point out that a woman with Riley's history of addiction and poverty doesn't really belong in the little town she loves, so she's planning to move away once Christmas is over.
Fortunately, Griff and Riley have more friends than they realize, all of whom do their best to help them realize their love. Now the couple just has to learn they're not broken as they believe themselves to be—and the love between them makes them stronger together.

Please share your favorite quote from this book:
I enjoyed writing a Christmas book so much! Some of my favorite parts are where I got to write about the magic of the holiday:
"As she handed out gifts and smiled for the photographer, she knew the magic of this night would get these kids through the year to come. For this one night, bullies would make peace with their victims, and their victims would forgive them. Hostilities in broken families would cease for the day, and parents who fought grinding poverty all year would somehow treat their kids to a family meal and a few treasured gifts. Quiet kids learned to laugh and even shout, while kids who couldn't seem to do anything right sensed love and approval from Santa, from partygoers, and maybe even from their parents for once. Meanwhile, the carols made everybody feel clean and holy inside."
Please share a few Fun facts about this book…
Bruce is based on my big dog Jesse, who was happy to inspire the canine hero of a romance novel but didn't want his real name used. He's shy like that, and was worried about being mobbed by female stalker-dogs. Bruce follows me everywhere (parents of toddlers don't get to pee along and neither do I!) and sleeps with my cats. Check out my Facebook page to meet him and all the other critters who inspire my animal characters.
Quite a few characters from the Decker Ranch series make an appearance in this book. At the Christmas party, Brady Caine from How to Kiss a Cowboy is set to play Santa until he's derailed by food poisoning; Sierra from Phoenix House is there with her brood of foster kids, too. I loved writing about Isaiah again!
The book is light and fun, I promise, but it has a serious side, too, in that it deals with Griff's PTSD. I've had experience with it myself, so I did my best to get deep enough into his mind and heart to show how hard it is to get through every day when you're haunted by the past.
Riley is my favorite heroine ever. She feels so real to me I wouldn't be surprised to see her walking down the street in Cheyenne, or picking up ice cream at the mini-mart. I just love her, and hope you will, too!
If your book was optioned for a movie, what scene would you use for the audition of the main characters and why?
Riley James was slight as a ballerina, but nobody who knew her ever asked her to dance. She preferred a tool belt to a tutu, and her walk, usually in steel-toed work boots, was an ungainly git-'er-done stomp.
But rising from the steaming luxury of the Bailey's jetted bathtub made her feel like Venus on the half-shell, or maybe Beyoncé at Coachella. She'd gotten herself profoundly filthy demolishing her client's front porch, and while that always made her happy, it felt even better to be clean. Wrapping her long hair in one fluffy cotton bath sheet, her body in another, she hummed along with Johnny Cash—her father figure, her man in black, the patron saint of recovery. The Man was proof that a life can change, and his songs were her Bible.
Glancing at the polished pink marble walls of the Bailey's elegant bathroom, she caught her rosy reflection staring back, all clean and serene. That serenity hadn't come easy. Most of Riley's life had been gritty and dirty and sad, but for the past few years she'd found sanctuary in the most unexpected place: small-town Wyoming. Here, the past couldn't touch her.
Still, she needed to tamp down her excitement. She'd had high hopes for Christmas before, only to have them dashed, so she had to keep her expectations reasonable—as in low. But her heart wouldn't settle down, so she spun away, twirling to Johnny Cash and nearly levitating on joy—until something hit the house.
Bam!
Holy cats, was somebody at the door? Any visitors had to get past the Baileys' dog, Bruce. He was a big old love-bucket, but you couldn't tell to look at him. Half-mastiff and half something undetermined—tiger, or maybe rodeo bull—he was a real guard dog who inspired fear even in dog-lovers, and she had no doubt he'd protect her if necessary.
Bam!
Well, not much doubt. He did have a weakness for Milk Bones—and for any sort of human attention. The love bucket was never, ever full.
Clutching the towel to her chest, she tiptoed down the stairs, telling herself there was no need to worry. If anybody got past Bruce, Heck Bailey had shown her how to use the shotgun that hung above the door.
Bam!
The door flew open, the knob slamming against the wall and knocking a sprinkle of chipped plaster to the floor. Clutching the banister, Riley saw a mountain of hulking male silhouetted against the starry, snow-filled night. Powerful muscles. Lowering brows. And beneath those brows, dark eyes focused and fierce as a beast spotting prey.
As for Bruce, he stood beside the visitor, grinning from ear to ear and dripping drool, utterly failing his first test as a guard dog.
Riley glanced up at the shotgun and realized she could reach for it or clutch the towel around herself. Not both.
Maybe she wouldn't have that family Christmas after all.
Maybe she wouldn't make it home.
Excerpt. © Reprinted by permission. All rights reserved.

What do you want people to take away from reading this book?
No matter how much others believe in you, you can't move forward until you believe in yourself. Redemption comes from within. It's a complicated journey, with a lot of surprises along the way.
Thanks for blogging at HJ!
Giveaway:

A paperback copy of Blue Sky Cowboy Christmas by Joanne Kennedy
To enter Giveaway: Please complete the Rafflecopter form and Post a comment to this Q:

In Blue Sky Cowboy Christmas, the holiday party at the Red Dawg goes hilariously wrong. What's the funniest thing that ever derailed your Christmas celebration?
Book Info:
There's no place like home…
Weary from a long deployment, Griff Bailey has been dreaming of a quiet Christmas on his father's ranch. But all his hopes of peace are upended when he finds his one-time fling, Riley James, has moved in.
Riley swore off dark, dangerous men a long time ago, but Griff's emotional scars pull at her heartstrings, and she desperately wants to help him heal despite their complicated past.
It'll take a miracle for these two stubborn former lovers to open themselves up again, but isn't that what Christmas is all about?
Book Links: Amazon | B&N | iTunes | Kobo |


Meet the Author:
Joanne Kennedy is the RITA-nominated author of ten contemporary Western romance novels. The first book in her Decker Ranch trilogy, How to Handle a Cowboy, was named one of Booklist's "Best Romances of the Decade." She lives with her retired fighter pilot husband in a secret mountain hideout on the Wyoming border.
Author Website: https://joannekennedybooks.com/