Today it is my pleasure to Welcome author
Claire Hastings
to HJ!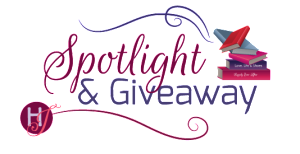 Hi Claire and welcome to HJ! We're so excited to chat with you about your new release, Can't Fight This Feeling [Indigo Royal Resort Book #1]!

Hi! Thank you so much for having me! It's so great to "meet" y'all!

Please summarize the book a la Twitter style for the readers here: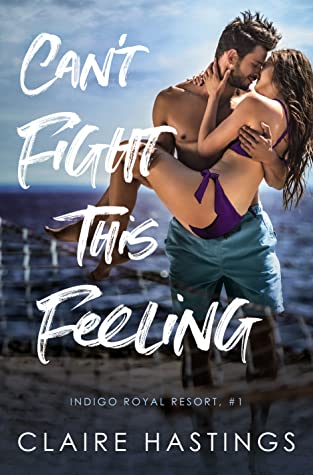 At the Indigo Royal Resort in St. Thomas, USVI, best friends and co-workers Kyle and Drea have been secretly crushing on each other for years. When a chance encounter with a guest pushes these two to realize how the other feels, it sends them down a path neither saw coming!

Please share the opening lines of this book:
The dude-bro standing in front of her treadmill huffed and puffed as he lifted free weights in the resort fitness suite. For the life of her, Drea Miller could not understand why people went on vacation and still got up early to work out. Why would you fly thousands of miles to paradise only to still be a slave to your alarm?

Should I ever go on an actual real vacation, you won't catch me in the gym, she thought as she continued to pound away on the moving belt, trying to keep her focus on her own breathing and heart rate rather than the borderline-disturbing noises coming from the only other person in the room. Seriously, if she could hear him over her headphones, she could only imagine what it sounded like without.
Please share a few Fun facts about this book…
Originally the Indigo Royal was going to be the name of the cruise ship rather than a resort. That got scrapped quickly.
Pretty much everything on the resort is named after an 80s song. I love 80s music (who doesn't?!), but it really came to be mostly because I was stuck trying to think of names for things and as placeholders typed the song titles from the playlist I was listening to, and then it worked too well to change.
Drea whispered a very critical piece of information (at least long term) in my ear while I was sitting on the couch watching The Grinch with my five-year-old nephew. When I muttered out loud, "Are you kidding me?!" he thought I was so shocked by the Grinch stealing everyone's presents that he told me "it's okay, we can turn the movie off if it's too scary for you!"
During editing, there was a hysterical discussion among myself and my editors about the proper punctuation surrounding the term "hot wild monkey sex", a phrase my college roommates and I used to throw around, and that is used quite liberally in one particular scene in the book (when the originator was asked for her opinion, she replied "I've never really thought about it!" lol)
What first attracts your Hero to the Heroine and vice versa?
They both share this fun, zest for life and sense of adventure. Their friendship thrives off being able to go off and try new things together or spend the day out sailing and snorkeling.

Using just 5 words, how would you describe Hero and Heroine's love affair?
Finally on the same page…

The First Kiss…
"Drea, look at me," he said softly. She raised her head slowly, finding his eyes. His hands found her face again, making sure she was looking at him. "Yes. You have no idea how much it killed me to watch you flirt with that meathead these last couple of days."

She let out a huge breath, relaxing her tensed muscles in the process. She leaned forward, resting her forehead against his. She was so relieved to hear that Staci meant nothing, but the part that came after that had her heart still racing. He'd gotten jealous over her talking with Brig. What exactly did that mean?

Just as she was about to pull away, he tilted his head slightly, moving his lips closer to hers. She did the same until their lips were all but touching. She could feel his breath on her lips, like it was whispering a secret to her.

"Drea…"

"Kyle…"

No sooner had she uttered his name than his lips were on hers, moving slowly, testing the waters. She slipped her arms around his neck and returned his kiss, enjoying the feel of his lips against hers. They were just as soft as she had imagined and yet somehow strong. He parted her lips with his tongue, slowly sliding it in her mouth and finding hers. He caressed her tongue softly, sweetly, like it was the only thing he had to do tonight. She let out a soft moan, urging him to continue.
Without revealing too much, what is your favorite scene in the book?
This isn't a fair question! Picking a favorite scene is like picking a favorite child. But, I love the hot, wild, monkey sex conversation. There is a whole cast of characters at the Indigo Royal (including Drea's three uncles) and this scene involves all of them!
"Miller, leave the girl be!" Simone chastised, walking into the kitchen. She grabbed a mug and poured herself some coffee before sitting down to Drea's left. "She's a girl, we have girl things to deal with. Girl things we don't want to talk to our uncles about. Not to mention, she's twenty-six. Even if she was out having hot, wild, monkey sex, she does not owe you an answer."

Miller just stared at her for a moment before saying "forgive me for being concerned," with his hands raised in surrender. He turned back to his paper, avoiding eye contact with either woman.

"She better not have been out having hot, wild, monkey sex! Someone puts his hands on her, I'll kill him," Vaughn injected, as he swept into the room.

"Uncle Vaughn, I'm—" Drea began, before being cut off by Simone.

"I repeat, she's twenty-six. She can do what she wants! Including hot, wild, monkey sex."

"Who's having hot, wild, monkey sex?" came Grayson's voice.

"Apparently Drea," answered Vaughn.

"No, I forbid it. There will be no hot, wild, monkey sex."

"OK!" Drea exclaimed. "Can we please stop saying 'hot, wild, monkey sex'? Not that I'm having any, but even if I were, not the conversation I want to have over family breakfast. Or at any point with any of you."
If your book was optioned for a movie, what scene would be absolutely crucial to include?
Not to be a tease or anything…but this one right here… 😉
"Okay, so that's not ideal."

"Not ideal? Dalton, I texted you to help, not to provide mediocre commentary," Leona said. She shot a glare at him as if to say, fix it now.

"Start from the beginning, sugar. What exactly went down?" he drawled, shooting a look right back at Leona.
Readers should read this book …
…because it's fun! It's full of quirky characters who will keep you laughing and there are 80s references galore! Also, who doesn't need a beach escape right about now?
What are you currently working on? What other releases do you have planned?
I am currently finishing up Caught Up In You, which is the follow up to Can't Fight This Feeling. It follows a new Hero/Heroine combo, who you'll be familiar with after Can't Fight This Feeling and still takes place at the Indigo Royal Resort. If all goes as planned, it should be out around Labor Day. Then after that…I start book three in the series 🙂
Thanks for blogging at HJ!
Giveaway:

An ebook of Can't Fight This Feeling (Indigo Royal Resort Book #1)by Claire Hastings
To enter Giveaway: Please complete the Rafflecopter form and Post a comment to this Q:

I'm a sucker for a good friends-to-more romance. If you are too, what's your favorite part?
Excerpt from Can't Fight This Feeling [Indigo Royal Resort Book #1]:
Drea looked up at Kyle, the sparkle in her eyes sending a shot straight to his gut. He smiled back, secretly hoping it would keep the sparkle there just a little longer.

"Ready for another awesome day?" he asked.

"Are you kidding? You know Turtle Cove is my favorite." She flipped through the papers she was holding as she hopped down to the lower deck to the u-shaped bar where she spent most of her time while they were out with guests. "Still time for some last-minute changes, but if these numbers stick, we should only have about thirty-five on today's tour, so, perfect size for the cove."

The Runnin' Down a Dream had a limit of fifty-five guests, but all three members of its crew much preferred to get nowhere near that number. With that many guests, to only the three of them, it was like herding toddlers. Add in the danger of the water and of course, the rum punch, and it made for more chaos than it was worth. Well, that was until they saw the tip jar at the end of the excursion.

"Well, if that's all we have to deal with, maybe I'll tell Dalton he's stuck on deck duty and I'll hop into the water to come play," he said, giving her a little wink.

"Don't you dare tease me like that, Kyle Egan! Don't get me all excited about my favorite person coming to play in my favorite place and then back out on me." Drea pointed her finger at him accusingly and attempted to glare at him, only to have the edges of her mouth curve up slightly, giving away her amusement.

"I'm just gonna leave the whole 'playing in my favorite place' thing alone," he mused, climbing up the three little steps from the main deck into the captain's perch.

"Kyle!"

He laughed. "You said it, not me!"

Kyle settled into the seat and sighed, smiling to himself over jerking Drea's chain. He liked hearing that he was her favorite person; after all, she was without a doubt his. She'd not only been his first friend when he arrived in St. Thomas five years ago, but had been his saving grace in trying to figure out how one actually lives here full-time. She was quite possibly the best friend he'd ever had, and he couldn't imagine his life without her in it. That funny feeling niggled at his gut again as he wondered if he'd made her blush with his comment, and he had to stop himself from peeking underneath to check. He wasn't here to flirt—that was Dalton's role—he was here to do a job. Putting Drea out of his mind, and his focus back in place, he continued to prepare for the day ahead.
Excerpts. © Reprinted by permission. All rights reserved.


Book Info:
For as long as Kyle Egan can remember, he has wanted only one thing: to run his own boat charter company. Not that he has much to complain about, as the lead charter boat captain at the Indigo Royal Resort in St. Thomas USVI. He gets to spend his days out on the water, never has to wear a tie, and works alongside his best friend, Drea Miller, who happens to be the only other thing he wants.
Drea Miller has been crushing on her best friend Kyle since the moment she saw him five years ago. Unfortunately, she is fully aware that he doesn't see her as more than a friend— oh, and the niece of his bosses. Working for the family-owned resort with her three annoyingly overprotective uncles has always been what she wanted, but lately she's started to wonder what else life might hold. If she can't have the guy she wants, maybe it's time that she makes another dream a reality.
When an encounter with a guest brings out the truth, Kyle and Drea are left trying to navigate their feelings, but can their new love survive a revelation they never saw coming?
Book Links: Amazon | B&N | iTunes | Goodreads |


Meet the Author:
Claire Hastings is a walking, talking awkward moment. She loves Diet Coke, gummi bears, the beach, and books (obvs). When not reading she can usually be found hanging with friends at a soccer match or grabbing food (although she probably still has a book in her purse). She and her husband Drew live in Atlanta with their fur-child Denali.
Website | Facebook | Twitter | | Instagram |