Today it is my pleasure to Welcome author
Emma Hart
to HJ!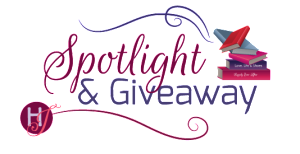 Emma Hart
Hi Emma and welcome to HJ! We're so excited to chat with you about your new release, Catastrophe Queen!

Hi! Thanks so much for having me!

Please summarize the book for the readers here: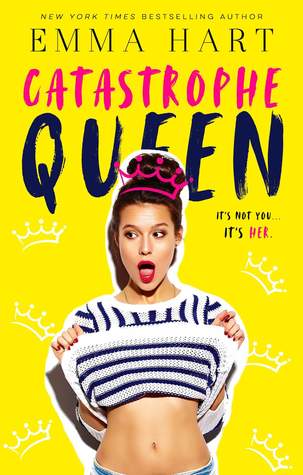 Catastrophe Queen is a hilarious office romance with a heroine who is just that – a catastrophe! A walking disaster that will make you feel good about your own clumsiness, it's a slow burn romance with a ton of shenanigans from people old enough to know better.
Please share your favorite line(s) or quote from this book:
"You know the problem with growing up with money?"
"There are only so many ponies your parents can buy you before you run out of stables?"
—–
"I wanted to check him out like a library book."
Please share a few Fun facts about this book…
-Some of Mallory's 'accidents' are based on real experiences. Except burning down an apartment building – I've never done that.
Cameron's mother was subconsciously based off of Leonard Hofstadter's mom in The Big Bang Theory, something I didn't realise until an early reader pointed out the similarities.
There's a line about pizza on a low-carb diet inspired by how I look at pizza while I'm on a low-carb diet. Spoiler: I'm on one right now and miss real pizza.
What first attracts your Hero to the Heroine and vice versa?
Honestly, it's their looks. They meet in a freak meeting where he nearly runs her over before she becomes his assistant, so their first attraction is purely physical. After that, it's definitely Mallory's clumsiness that endears Cameron.

If your book was optioned for a movie, what scene would you use for the audition of the main characters and why?
Oh gosh. Uh, probably the scene where she spills coffee on his desk. For me, that was a turning point in their relationship even though their friendship was still being established. Her clumsiness had always been a turn-off for guys, so the fact that he embraced it–despite being her boss–was a really important moment.
"Are you sure me using your computer isn't a problem? Don't you have work to do?"
He waved one large hand and sat in the chair on the opposite side of the desk. "Nothing I can't do later or at home. Besides, I have a viewing this afternoon, so I won't be here later."
"Oh. Are you—"
"Mallory. I'm sure." His lips quirked to the side. "Honestly."
"Okay." I blushed and set the mug down.
Except I didn't.
I missed the edge of the coaster.
Cameron jumped back before I even knew what happened.
The mug tipped right as I let go of the handle, and scalding hot coffee burst all over his desk. It coated sheets of paper and a red, cardboard folder and everything inside it. Dark spots splattered over the edge of the desk to the floor, and a leather-bound diary was swimming in what was once my coffee.
I clapped my hands to my mouth and froze. My eyes darted back and forth over the mess I'd accidentally created.
This was it.
This was the moment he realized he'd hired a total klutz.
"Oh my God," I whispered, slowly dragging my hands away from my face. "I'm so sorry." I couldn't even look at him. "I'll get a towel—or three. Maybe a wet cloth. And a trash bag. I—"
"Mallory." Cameron caught my wrist before I could rush out of the office.
A tingle ran up my arm from where he was touching me, and I swallowed hard before I met his eyes.
A hint of amusement gazed back at me. "It's fine. It was an accident. Stop panicking."
"I know, but all your work, and—"
"There's nothing there that can't be printed out again. It just means you have extra work this afternoon." He gave me a lopsided grin. "Honestly, it's fine."
Groaning, I dropped my head. "I'm such a klutz."
"Yeah, but I knew that when I saw you on the side of the road on your ass."
I groaned again. "I was hoping you didn't recognize me."
He laughed, letting go of my wrist. "Not a chance in that. Come on. We can get this cleaned up in no time if we work together."
I followed him out of the office. "You don't have to help me."
"No, I do. There's still a cup of coffee in that office. I don't want you turning mine into a casualty too."
Ugh. This was terrible. "I wouldn't blame you if you fired me. I'm a bit of a liability."
Cameron laughed and tossed me a towel from the bathroom. "Mallory, I'm not going to fire you for spilling coffee. It missed the computer, didn't it? It didn't go on me. Nobody got hurt, and nothing blew up. Don't be so dramatic."
"I can't help it," I muttered, following him back to the office. "It goes hand in hand with being a walking disaster. Eventually, you do something worth being dramatic about."
"Have you done that?"
"Done what?"
"Done something worth being dramatic about."
Yeah. I was inadvertently responsible for an apartment fire.
Instead of saying that out loud, I swept my arm out in front of me, indicating the coffee. "Is this not worth being dramatic about?"
Readers should read this book….
Because it's the perfect escape from the winter blues. It also pairs well with a warm blanket, fluffy socks, and your favourite drink. Also, it's funny, and there are ornery old people.

What are you currently working on? What other releases do you have in the works?
I'm currently working on my March release, a best friends/roommates romantic comedy titled THE ROOMMATE AGREEMENT. When Jay's apartment building is sold, Shelby rents him her spare room short-term, but when that short-term turns into three months, she decides she's had enough of his messy guy ways and loud guys coming over every weekend to watch sports. She proposes a roommate agreement inspired by Sheldon Cooper from The Big Bang Theory, and basically, all hell breaks loose.
I'm also working on a little side project that's a secret, but I'll be announcing more on that in a couple of months!

Thanks for blogging at HJ!
Giveaway:

A signed paperback of Catastrophe Queen and swag. – Open internationally
To enter Giveaway: Please complete the Rafflecopter form and Post a comment to this Q:

What's the clumsiest thing you or a friend have ever done? 
Disclaimer: I'm totally putting them in future books, so you might get a cameo.
Excerpt from Catastrophe Queen:
The door swung open, revealing a short woman with gray hair pulled back into a bun. Her beady eyes explored every inch of me until she sniffed and said through bright pink lips, "Who the damn are you?"
Well, shit. Was this the aunt? Or was she an associate of the President? Because that's how she was looking at me—like she was a secret service agent or something.
"Cameron Reid, ma'am. I'm Mallory's boss." I held my hand out for her to shake, but she ignored it, so I dropped it down like a scolded child.
She leaned forward, narrowing her eyes even more. "You look too young to be a boss. How old are you?"
"Twenty-eight."
"Are you single?"
I swallowed. "Yes, ma'am, I am."
"Why?"
"I'm sorry?"
She straightened up and smacked her lips. "You're young. You're rich. You're handsome. What's wrong with you?"
"Aunt Grace." A woman who held a remarkable resemblance to Mallory appeared over the older woman's shoulder and rested her hands on her upper arms. "Why don't you go and sit down in the living room? The poor young man doesn't want to be interrogated on the doorstep."
"I was just seeing if he was boyfriend material."
"Yes. The entire neighborhood heard you. Go inside." She physically turned the old woman around and directed her into another room before coming back to me. She smiled, and I noted that her eyes were the exact same shade as Mallory's. "I'm so sorry," she said, clasping her hands to her chest.
I smiled. "It's fine. Cameron Reid. Mallory's boss." I held my hand out to her, and she took it, giving it a firm shake.
"Helen Harper, Mallory's mom. She's just finishing up now. Would you like to come in and wait?"
I hesitated.
"Don't worry. My aunt will be off sulking somewhere now that I've told her off."
I cracked a smile. "Sure." I followed her inside the house, admiring the minimalistic décor of the hallway. It was all done in cream, and I paused until I realized the floor was wooden, not carpet. "Would you like me to take off my shoes, Mrs. Harper?"
"Honey, call me Helen. And you keep those shoes on—she'll only be a minute." She beamed at me. "Would you like a drink while you wait?"
"I'm fine, thank you." I tugged at my tie again and loosened it just a little.
The old lady shuffled into the kitchen, clasping an empty whiskey glass. She eyed me before she grabbed a whiskey bottle from the counter and poured a generous helping of it.
Then, without a word, she left again.
Helen stared at her retreating back and winced as she looked at me. "I'm so sorry about her. She's incredibly grumpy today."
"It's fine. My grandma was the same. Whiskey and cigarettes and that was her sorted." I shrugged. "She drank a bottle a week and smoked a pack a day, and the woman was never sick."
"Huh. Maybe I should take away the whiskey and see if the cigarettes finish her off," she muttered, grabbing her own glass. She sipped. "Sorry. It's a rough week."
"Don't worry about it. If I had to live with my elderly relatives, I'd drink, too." I grinned and leaned against the table.
She tipped the glass toward me. "I like you. If you weren't her boss, I'd take you as a son-in-law."
"Mom!"
I burst out laughing as Helen winked at me. "She's fine. You should have heard what your aunt was saying." I turned to look at Mallory and paused.
Holy shit.
Her dark hair fell around her shoulders in loose curls. Her blue eyes seemed brighter than usual, thanks to the dark colors that were swept over her eyelids, and her full lips were painted a bright shade of red that perfectly matched her dress.
A dress that hugged her body from her breasts to her knees, revealing curves I didn't know she had.
I knew she was beautiful, but right now, she was downright sexy.
And a part of me wanted to rip the dress right off her.
"I don't want to know," she said, fiddling with a button on her blazer. She peered up through long eyelashes, pausing when she saw me looking at her. "Hi." Her voice was a little squeakier than normal. "Do I look okay? Your mom was vague on the details, and honestly, I was too busy wondering how not to fall over in my heels when you told me. If it's too much, I can go change or—"
I smiled slowly. "You look beautiful. It's perfect."
"Oh." Shock flashed in her eyes. Her cheeks turned a rosy shade of pink as she briefly dropped her eyes. "Thank you."
Her mom watched the entire exchange with a smile from behind her glass—one that quickly dropped as an elderly man joined us in the kitchen.
He looked over Mallory before turning to me. "Who are you and why are you giving my granddaughter bedroom eyes?"
"Dad!" Helen gasped.
"And that's our cue," Mallory said, reaching for me. She grabbed my arm and tugged, dragging me toward the front door. "Bye, Mom, Grandad, see ya, bye, don't wait up!"
She literally yanked me through the door and slammed it behind us. Her sigh was heavy, and she met my eyes with a resigned look. "I am so sorry."
"Don't worry about it." I touched her arm. "I was totally giving you bedroom eyes for a second there."
Her jaw dropped.
Laughing, I touched her back and guided her to the car. "Come on. Let's go before we're late and Mom loses her mind at me."
"You were giving me bedroom eyes?" She stared at me.
I stopped us a few feet from the car. "Eyes on where you're walking. I watched you trip on the rug this morning. I don't want to be responsible for you breaking your ankle in those heels."
She shoved me in the arm with a half-smile. "I was focusing on not spilling your coffee."
"True." I released her to open the car door. "And somehow, you managed not to."
"Exactly. Give me some credit." She grinned and got into the car.
I closed the door behind her then walked around to the other side and got in myself. "Let's go, shall we?"
Excerpt. © Reprinted by permission. All rights reserved.


Book Info:
One hot mess. One hot boss. One too many hot encounters…
It's not you. It's me.
No, seriously. It is me. Not only does my name literally mean "unfortunate," but that's the story of my life.
Everything I touch turns to crap. An apartment fire–that I swear I was not responsible for–means I'm living back at home with my sex-mad parents. Yay, me!
Which is why I need my new job as personal assistant to Cameron Reid to get back on my feet. Three months in this job and I can move back out and, hopefully, remember to turn off my flat iron once in a while.
Ahem.
On paper, my job is easy. Make coffee. Book appointments. Keep everything in order.
Until I walk in on my boss, half-naked, wearing nothing but the kind of tiny white towel that dreams are made of.
Now, nothing is easy–except our mutual attraction. But he's my boss, and you know what they say about mixing work and pleasure: unless you do porn, it's just not worth it.
Or is it?
Book Links:  Amazon | B&N | iTunes | kobo | Google |


Meet the Author: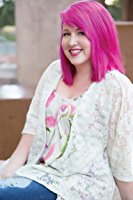 Emma Hart is the New York Times and USA Today bestselling author of over thirty novels and has been translated into several different languages.
She is a mother, wife, lover of wine, Pink Goddess, and valiant rescuer of wild baby hedgehogs.
Emma prides herself on her realistic, snarky smut, with comebacks that would make a PMS-ing teenage girl proud.
Yes, really. She's that sarcastic.
Website | Facebook | Twitter | Instagram | GoodReads |