Today it is my pleasure to Welcome author
J. Kenner
to HJ!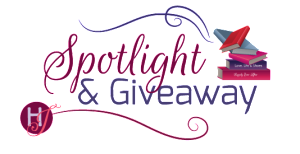 Hi Julie and welcome to HJ! We're so excited to chat with you about your new release, Charmed By You!

Thanks for having me!

Please summarize the book for the readers here: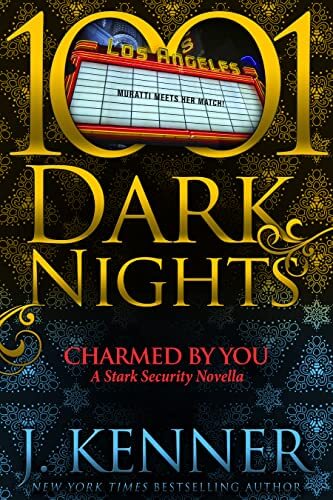 Sparks fly when a Hollywood-hating bodyguard is assigned to protect Hollywood's biggest movie star, Francesca Muratti (one of my favorite secondary characters who has been in and around Stark World for quite a while!)

Please share your favorite line(s) or quote from this book:
Oh, that's hard. But this one sums up their initial encounter perfectly:
"Sparks flew from her eyes. Not literally, but he could damn sure imagine them. He said nothing. Just looked back at her mildly, keeping his own temper in check. He was an expert at not showing his feelings, and that was a skill that would come in handy with Francesca Muratti. Probably more than his dead-on aim with a pistol."
Please share a few Fun facts about this book…
Francesca first appeared in a Nikki & Damien Stark novella, and since then, has been cast in others, including Wicked Dirty, a Stark World stand alone novel.
Simon is a newcomer to Stark Security, and a total hottie.
What first attracts your Hero to the Heroine and vice versa?
I love how many layers that Frannie has. How she hides her insecurities behind a wall, but deep down she's not the hard woman she projects, but has a soft, gooey center.
Same with Simon, he thinks he hates the falseness of Hollywood and, therefore, hate Frannie. but he's open-minded enough to see behind his own prejudice to the woman behind the mask.
Did any scene have you blushing, crying or laughing while writing it? And Why?
I always cry when I'm writing, LOL! So yes, for sure!
Here's one that got to me:
But most of the time, the glances feel assessing—as if they're determined to find a flaw. As if the fact that I might have a blemish makes them a better person. Or it feels pervy, like all I've been doing my whole career is providing a mental picture for some dude to jack off to.

That's not how it feels with Simon.

His gaze feels appraising, yes, but also warm. Like he's seeing me for the first time. Not the me on screen but the real me I hide behind my eyes. And for a moment—one sweet, wonderful moment—I want to open to him. To share all my secrets and fears.
B
ut that's me living one of the fantasies I play out on the screen. The kind where the hard and broken girl finally opens herself to the guy and finds true love.

That's not real life, though. That's just the movies.

I know that better than anyone.

This isn't the third act. He's not the hero. And the only reason he's looking at me with such intensity is because I'm a client and he's taking my measure.

I break first. "Just go. I'll be here when you get back, trapped in my house."

"You're coming with me."

"Why?"

He moves closer, and I have to fight the urge to back away and regain some of my personal space. "Because you're my responsibility," he says. His voice is gentle, but his eyes are hard. They've captured me, and I feel myself tumbling into their deep, green depths. And that, I think, is a dangerous kind of fall."

Excerpt From: Julie Kenner. "Charmed By You Amazon." Apple Books.
Readers should read this book….
because it's fun, sexy, and fast-paced. For readers who haven't read me, it's can totally be read as a standalone, but at the same time it's a fun intro to my Stark Security series!
What are you currently working on? What other releases do you have in the works?
I'm working on Interview With The Billionaire, a new book entirely from Damien Stark's point of view that looks back over the last ten years, giving more insight into him, as well as including new material and storylines! It will be released on Jan 1, the ten year anniversary of book one of Release Me, the first book in my #2 New York Times bestselling series.

Thanks for blogging at HJ!
Giveaway:

A signed copy of Charmed by You!
To enter Giveaway: Please complete the Rafflecopter form and Post a comment to this Q: Have you ever had to spend close-up time with someone you couldn't stand, only to find you really liked them?
Or
What are some of your favorite Enemies-to-Lovers romances!
Excerpt from Charmed By You:
He shook himself out of his trance. "Sorry. What?"

She shot him an exasperated glance. "How you're going to protect me if you can't even pay attention to me is entirely beyond my ability to comprehend."

"That doesn't surprise me."

She wrinkled the perfect nose that probably cost a fortune. "I was saying that even though I stay up on the news, on the whole, I'd rather read a book than a newspaper."

"Yeah? I would have thought you'd say a screenplay."

She gave a little shudder. "Hardly. That's for work. Books are leisure."

"Bet you read lots of adaptations." He kept a straight face, knowing he was baiting her.

"No."

He came to a stop, taking her hand and pulling her to a halt beside him. For a moment, he thought she was going to stay like that, her hand in his, soft and warm. Then she glanced down, raised her brows, and tugged her hand free.

Across the lawn, Mario looked toward them, his hand raised in a silent question. Simon ignored him; what else could he do? He was busy baiting the movie star, and, honestly, having a hell of a lot more fun with her than he'd expected. "All right, princess," he said. "Tell me what you're reading right now."

"The Stand. Stephen King."

"Of course you are. The most adapted man on the planet." He had no idea if that was true, but it seemed like a reasonable guess.

"The books came first. I got addicted to him when I was a kid. Read Carrie, got hooked, and I've been reading and re-reading him ever since."

"So you're into horror. What else?"

"Psychological thrillers. Gone Girl was great."

"Another adaptation."

She wrinkled her nose but otherwise ignored him.

"And I read romance. I'm reading a fabulous Regency series by Darcy Burke. The Untouchables."

"So it's another adaptation. Brian DePalma, Costner, De Niro, Connery. Come on, Francesca, just admit it. With you, it's all about the flicks."

"Wrong story. I told you. It's a Regency romance series, and it's awesome."

"But not adapted?"

"No," she said, "but it should be."

"There you go. A typical Hollywood gal. All about the adaption."

"No, dammit, you're not hearing me. I'm—"

He couldn't help the laugh that escaped.

Her eyes widened. "I will get you back."

"You can try," he said, then hurried across the lawn toward Mario while she tried to keep up with his long strides.

And the weirdest thing of all? He couldn't remember the last time he'd had so much fun teasing a woman.
Excerpt. © Reprinted by permission. All rights reserved.


Book Info:
Former vigilante-for-hire Simon Barré has one steadfast rule: stay far away from celebrities. Too bad Simon's first assignment at Stark Security is to protect A-list actress Francesca Muratti. He can't even turn down the assignment, as that would be violating his second rule—never fail a woman. Now he finds himself up-close-and-personal with a high-maintenance diva whose flash and sass drives him crazy—but whose touch he undeniably craves.
The world might believe that Francesca Muratti leads a fairy tale life, but the truth is far darker. For years, she's kept a horrible secret about her best friend's death. Now someone is threatening to kill Francesca if she doesn't reveal all. She needs protection, but there's no way she's going to tell the sexy Stark Security agent what she did or why she's being threatened. Which means that in order to survive and protect her secrets, Francesca must pull off the biggest acting job of her career: she's going to have to let Simon close, but not let him see her true heart.
Book Links: Book Links: Amazon | B&N | iTunes | kobo | Google |


Meet the Author:
J. Kenner (aka Julie Kenner) is the New York Times, USA Today, Publishers Weekly, Wall Street Journal and #1 International bestselling author of over one hundred novels, novellas and short stories in a variety of genres.
JK has been praised by Publishers Weekly as an author with a "flair for dialogue and eccentric characterizations" and by RT Bookclub for having "cornered the market on sinfully attractive, dominant antiheroes and the women who swoon for them." A six-time finalist for Romance Writers of America's prestigious RITA award, JK took home the first RITA trophy awarded in the category of erotic romance in 2014 for her novel, Claim Me (book 2 of her Stark Saga) and another RITA trophy for Wicked Dirty in the same category in 2017.
In her previous career as an attorney, JK worked as a lawyer in Southern California and Texas. She currently lives in Central Texas, with her husband, two daughters, and two rather spastic cats.
Stay in touch! Text JKenner to 21000 to subscribe to JK's text alerts.
Website | Facebook | Twitter | Instagram | GoodReads |