Today it is my pleasure to Welcome author
Kate McMurray
to HJ!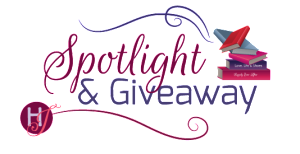 Hi Kate and welcome to HJ! We're so excited to chat with you about your new release, Chasing Your Tail!

Hi!!

Please summarize the book for the readers here: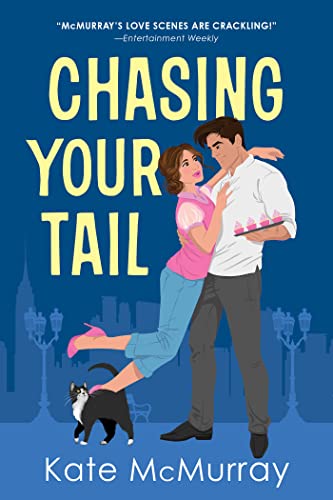 Lindsay's ex, Brad, has just been hired by the cat café at the center of the series. Brad is a pastry chef—he makes treats for both the human and feline guests at the café—and he and Lindsay went to culinary school together. These days, instead of making food, Lindsay writes about it, and after one of her restaurant reviews goes viral, she gets hired by a big media company to write for them. But when her job is in jeopardy, she needs Brad's help to find a great story to help her keep it.

Please share your favorite line(s) or quote from this book:
There's a scene in which Lindsay interviews Brad for her magazine and asks about the best meal he's ever eaten. He says it was one they had together in New Orleans when they were both extremely hungry. He says, "Sometimes, when you're really hungry, a peanut butter and jelly sandwich tastes like ambrosia, and I would have eaten you if it had taken us any longer to find a place to eat, but that food was amazing. So was the company. That was my favorite meal."
Please share a few Fun facts about this book…
Well, I've made every hero in the series adopt an animal.
My actual cat, Sadie, has a cameo in every book, as well.
The cat café is located on a fictional street that is based on the western end of Atlantic Avenue in Brooklyn, which gave me some license to make up the details, but that's roughly where the neighborhood is situated. (When I started writing the series, there was a real cat café on Atlantic, but it has since relocated to Montague Street in Brooklyn Heights, if you're ever in Brooklyn and need your fix of cute cats.) I based the Whitman Street Cat Café on the Brooklyn Cat Café, albeit very loosely; they also function as a cat shelter, and I love the idea of finding forever homes for Brooklyn's many stray cats. (Sadie is also a rescue.)
Lindsay writes for a fictional publication that I've used in a bunch of my other stories. It's a subtle easter egg.
What first attracts your Hero to the Heroine and vice versa?
They meet at culinary school, so their attraction is both physical and based on their mutual interest in and knowledge of food. They fall in love the first time while experimenting in the test kitchen at the school and come to love cooking together.
Did any scene have you blushing, crying or laughing while writing it? And Why?
Most of the really emotional scenes come at the end of the book, and I don't want to spoil anything, so I'll stick to the middle. Some of my favorite scenes in the series involve the friends hanging out at their favorite neighborhood bar. In this novel, Brad shows up one evening while Lindsay is waiting for everyone else, and they talk about how they used to know each other really well. And Brad says:
"You like your coffee light and sweet, like, why even bother with the coffee? You're allergic to pineapple, as we learned during the upside-down cake incident. And you like frou-frou rom coms but will never admit it. There. Did I pass?"
"Yeah, I guess so. What makes you think I like rom coms?"
"Because despite your aversion to love and commitment, you teared up at the end of every one we watched together. You, my dear ex, are a sap."
"That is not true."
He shrugged.

Although, most of the best laugh-out-loud lines that I still find funny while rereading, came from Evan, one of Lindsay's friends. You'll have to read the book to find those.
Readers should read this book….
Because it's a light, funny, sweet rom com without a lot of angst that might just hit your romance sweet spot at this time of year.
What are you currently working on? What other releases do you have in the works?
I'm currently writing another rom com about a fashion writer who gets a do-over with her former best friend after she runs into him at a high school reunion. But I don't have any scheduled pub dates past Chasing Your Tail, so readers will have to wait a little bit for that one.


Thanks for blogging at HJ!
Giveaway:

Print copy of Chasing Your Tail. US and Canada
To enter Giveaway: Please complete the Rafflecopter form and Post a comment to this Q:

Second-chance romance is one of my favorite tropes—as a writer, I like exploring the emotional complexities of two people who have known each other for a long time. Do you have a favorite trope, and what do you really love about it?
Excerpt from Chasing Your Tail:
Here's a little more from that scene at the bar:
Brad knew he was running out of time. Evan would get here any minute, and although Brad and Lindsay were not exactly in private as they spoke in the middle of a crowded bar, none of her friends were here to overhear this conversation.
"What does that even mean?" Lindsay asked after a long pause.
"I think you should go out with me again."
"Brad."
"Hear me out. I think you should go out with me again. Not commit to anything, just go on a date or something, so that I can demonstrate to you that I am a good person and that we could be good together once we figure out that whole trust thing."
"This thing with us didn't work out the first time. What makes you think it will now?"
That was the million dollar question, wasn't it? "We've learned and grown as people?"
She grunted and crossed her arms.
"We'll never know if we don't try."
"I guess." She shot him a sidelong glance. "You got another cliche for me?"
Brad laughed. "Fake it til you make it? Eyes on the prize? Go for the gold?"
Lindsay rolled her eyes.
"Just think about it, all right? And, look, if you just want to use me for my hot body, I'm okay with that, too." Brad wasn't entirely sure why he was throwing himself at Lindsay so hard. Well, he did want her back. No one had ever fit with him or made him laugh or eased the old wounds in Brad the way Lindsay had, and he'd regretted every moment of his life since she'd walked away from him the first time. Oh, he'd dated other women—he was a man with a pulse, after all—but none of them measured up.
Her mouth twisted in a way that showed she was amused but didn't want to be, a suppressed smile for the ages. He thought he almost had her when Evan walked in.
Excerpt. © Reprinted by permission. All rights reserved.
Book Info:
Head to Brooklyn's Whitman Street Cat Café: the coffee is strong, the desserts are delicious, kitten cuddles are never out of stock—and finding love is guaranteed.
Pastry chef Brad Marks is the new hot thing at the Whitman Street Cat Café; he makes tasty treats for both the human and feline guests at the café. All the patrons love him, and freelance writer Lindsay Somers understands why; five years ago, she was smitten by his charms too—until Brad broke her heart. Lindsay is happy with her new gig at a trendy weekly magazine, but when her boss assigns her to do a story on the cat café, she's thrown back into Brad's orbit yet again…
Book Links: Amazon | B&N | iTunes | kobo | Google |


Meet the Author:
Kate McMurray writes smart, savvy romantic fiction. She likes creating stories that are brainy, funny, and of course sexy, with regular guy characters and urban sensibilities. She advocates for romance stories by and for everyone. When she's not writing, Kate edits textbooks, watches baseball, plays violin, crafts things out of yarn, and wears a lot of cute dresses. Kate's gay romances have won or finaled several times in the Rainbow Awards for LGBT fiction and nonfiction.
Website | Facebook | Twitter | Instagram | GoodReads |