Today it is my pleasure to Welcome author
Carolyn Brown
to HJ!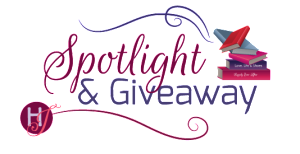 Hi Carolyn and welcome to HJ! We're so excited to chat with you about your new release, Cowboy Strong!

Good morning to Sara and everyone at Harlequin Junkie, and to all my amazing readers!

Please summarize the book for the readers here: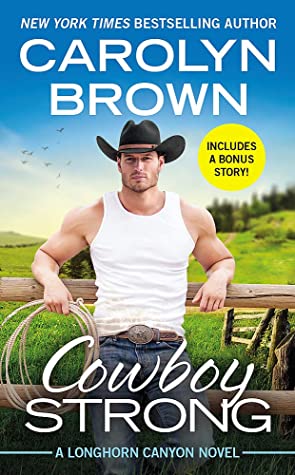 Alana Carey and Paxton Callahan grew up on adjoining ranches and have known each other all their lives. They were best friends and competed against each other in everything from showing cattle at the fairs to rodeos. Alana's father falls ill, and his only request and prayer is to see his only child married and settled down before he dies. She turns to her best friend, Pax, and asks him to pretend to be engaged so her father can die in peace. He doesn't even hesitate–after all, he's been in love with her since forever.

Please share your favorite line(s) or quote from this book:
It's only pretend, he told himself as he took the ring from her, and I'd do anything for Matt. "If we're going to do this, then let's make it as real as possible," he said as he got down on one knee and said, "Alana Joy Carey, will you marry me?"
*To love her, respect her, and stand beside her he could do, but that until- death- parts- you thing was throwing butcher knives at his heart. Then he realized that it would be death that parted them—maybe not with his death or Alana's death, but Matt passing on.
*For two people who ran from each other for so long, y'all are sure makin' up for lost time, the voice in her head pestered her.
Please share a few Fun facts about this book…
Writing this book was tough because I knew it would be the last one in the series, and I hated to say goodbye to my characters. However, my readers get a little bonus in September with The Perfect Christmas in the A Little Country Christmas anthology. Dixie Boudreaux get's her story and will finish the Longhorn Canyon series completely.
What first attracts your Hero to the Heroine and vice versa?
Alana doesn't need a man to complete her, and if she ever does find someone that she's willing to give her whole heart to, it would be someone like Pax, who loved her just the way she was–faults, sassiness and all.
Paxton had always loved Alana, but he didn't have much to offer her. She had it all–looks, money, a huge ranch, and she could out do any cowboy in Texas. So he'd just admired her from afar.
With a fake engagement, they could explore the attraction freely.
Did any scene have you blushing, crying or laughing while writing it? And Why?
This scene is when the towns folks, not knowing that the engagement is fake, gives them a wedding shower:
Alana's heart felt like it had chains wrapped around it as she passed homemade quilts, fancy needlepoint pillows, and other hand made gifts to Trudy to display on the gift table. She had no idea so many of the folks in Daisy would send such priceless gifts, and guilt wrapped itself around her like a blanket made of ice.
When the last item, a lovely crocheted throw in the colors of a beautiful Texas sunset, had passed through her hands, she stood up with tears flowing down her cheeks and faced all the people. "Thank you for this wonderful outpouring of love. These gifts are really amazing and I love every one of you for your friendship and care y'all have given me and my daddy all these years. It's great to live in a small town, even if everyone does know everything that goes on."
Everyone chuckled and then gave her a standing ovation. She didn't even realize that Pax was standing beside her until he handed her his handkerchief. She wiped her eyes with it, and said, "I'm overwhelmed with emotion."
"I'd like to thank all y'all, too," Pax said. "I'm glad that I was raised amongst folks who love and take care of each other. Y'all are the best, and I've got to admit, I'm more than a little overwhelmed myself. When we decided to get married in only a month, we had no idea that the whole town would come together like this to support us."
"Most young couples are overwhelmed. Just keep that fresh love in your hearts, and it'll help you get through the tough times." Trudy dabbed at her own eyes with a tissue. "Now let's have some refreshments. Instead of ordering a store- bought cake, we asked each of the hostesses to bring one. I hear that you're partial to lemon, Alana, so I brought that kind. Miz Minnie brought chocolate, and I think Darlene brought her better- than- sex cake, but since we're in church, we call it Hawaiian Delight."
Readers should read this book….
because it will renew their faith in trusting the heart.
What are you currently working on? What other releases do you have in the works?
I'm working on a the beginning of a brand new cowboy series, set in Honey Grove, Texas. Upcoming releases include:
Miss Janie's Girls, July 28
Honky Tonk Christmas, Sept. 8 (reissue with a brand new novella included)
A Little Country Christmas, Sept. 29 (with Hope Ramsey, A.J. Pine and Rochelle Alers)
Christmas at Home, Oct. 13 (reissue of Mistletoe Cowboy)
Daydream Cabin, Dec. 8

Thanks for blogging at HJ!
Giveaway:

I'll give away a signed copy of Cowboy Strong.
To enter Giveaway: Please complete the Rafflecopter form and Post a comment to this Q:

What was/is your dream engagement story?
Excerpt from Cowboy Strong:
This is the scene where Alana asks Pax to enter into the fake engagement with her.
"What happened?" Paxton stepped forward and wrapped his arms around her, coaxing her head to his shoulder. "Let it all out and tell me what I can do to help."
"The doctor said he's got cancer. And only six weeks to live."
"Oh, sweetie." The soothing words came naturally to Pax. He knew Alana wasn't the type who needed to be coddled, but he hated seeing her so upset.
"He doesn't want anyone to know, but…" Another round of weeping began. "I have to talk to you before the whole town finds out."
"I won't tell a soul," he promised. "And I'm glad you came to me. You can't carry around something this big and this sad all on your own."
Alana pulled back and wiped at her eyes with her sleeve. "I'm sorry for getting all emotional on you." She took a step back and sat down on the nearest bale of hay.
"Hey, that's what friends are for. When is he starting treatments? Do you need me to take him to the doctor or help you on the ranch? Tell me what to do."
"No treatments." She hiccupped. "It's an inoperable brain tumor, and Daddy says he wants to die with dignity."
"Alana, I'm so, so sorry." Pax blinked back tears of his own. It was hard to imagine the strapping man he'd known his whole life wouldn't be with them for much longer. "Please know that I'm here for you and for Matt. I'd do anything at all for y'all."
She took a deep breath, and he could tell she was fighting to get words past the lump in her throat. "Daddy has said"—her lip quivered and she took a second to compose herself—"so many times that he wants to live to see me settled down and married, and that his biggest wish is that he gets to walk me down the aisle someday."
Pax gave Alana a bittersweet smile. "I've heard Matt say those very words several times, myself."
"I want his wish to come true, Pax." She took another deep breath and then began to talk very fast, as if she had to get the words out in a hurry. "I told him that we'd been dating ever since you came back to Daisy, and that we'd been planning to elope sometime this summer. So, you can either fake break up with me right now, and I can go home and tell him the sad news, or you can go along with my story. I said we'd planned to get married on June sixth in a small family ceremony at the church here in Daisy. It'll be a small thing, and after he's"—she sniffled—"after he's…I can't say the word. When he's with Mama in heaven, we'll have it annulled."
"Whoa!" Pax threw up both palms defensively. "You did what?" He couldn't wrap his mind around what she'd asked of him. They'd been neighbors and friends their whole lives. They'd attended the same small rural school and the same church. And there was no doubt that there'd been sparks between them, but to marry her? Sweet Jesus in heaven! "You want me to pretend that we're engaged? To lie to a dying man?"
"But it will make my daddy so happy in his last days," she said. "And you can't tell anyone that it's all fake, not even Maverick, because we have to make Daddy truly believe it. He'd be devastated if he knew I made it all up. Please, Pax. It's not for very long." Her big brown eyes shimmered with tears.
He couldn't say yes to such a crazy idea! But then he couldn't very well say no, either, now, could he? God, he hated to see a woman cry. If he agreed to what she was asking, he'd be a married man in a month.
"I know it's a lot to ask," Alana said. "I shouldn't have told him that we were dating until I asked you if you were willing to go along with it."
Pax took her hand in his and tapped her ring finger. "I wouldn't be the kind of cowboy who didn't even buy you a ring."
"I've got Mama's engagement ring," she said. "That way you're not even out money on this deal."
"All right," Pax said before he lost his courage. "I'll do it."
She threw her arms around him and said, "One more thing, and it's a big one. Would you please, please ask Daddy for my hand in marriage?" He's old-fashioned and…"
Pax liked the feeling of her body pressed against his chest. "Of course," he whispered. "I hope he don't see right through the lie."
"He'll be so happy that he'll never know." Alana hugged him even tighter and then moved back. "Thank you, Pax. From the bottom of my heart and soul, I thank you. It'll mean a lot of pretending, but…"
He leaned over and kissed her on the cheek. "I'll get cleaned up and go talk to your dad this afternoon, and please put that ring on your finger," Pax said. "If we're going to do this, let's make it believable for Matt's sake."
She pulled a beautiful diamond ring from her pocket and handed it to him.
It's only pretend, he told himself as he took the ring from her, and I'd do anything for Matt. "If we're going to do this, then let's make it as real as possible," he said as he got down on one knee and said, "Alana Joy Carey, will you marry me?"
This might be the right way to propose to a woman, down on one knee with the ring in his hand, but Pax had always figured when he popped the question to a woman it would be in a more romantic place than the barn. In his mind, he'd be dressed up in his Sunday finery and everything surrounding them would be ultra-romantic.
"Yes." She smiled.
He slipped the ring on her finger and kissed her on the cheek.
"Thank you," she said with a rather sisterly peck on his forehead. "Now we won't be lying about the proposal."
Excerpt. © Reprinted by permission. All rights reserved.


Book Info:
When sparks fly between a rugged Texas cowboy and a girl next door, a fake engagement starts to feel all too real in this heartwarming romance from a USA Today bestselling author.
Alana Carey can out-rope, out-ride, and challenge even the best Texas cowboy. Working on her father's ranch for most of her life has made her tough as nails, but she does have one soft spot — and his name is Paxton Callahan. And with Pax back in town, Alana's old feelings have returned with a vengeance. But she barely has time to process her attraction for the hunky cowboy before her father falls ill and presents her with an ultimatum. Alana's father wants her married and settled before he passes away, and she isn't about to break a dying man's heart.
Paxton Callahan has been in love with Alana since . . . forever, and he's finally ready to stop running from his feelings. It's been ten years since he's seen the sexy cowgirl, and now that he's living next door, the electricity between them is about to set the whole Texas panhandle on fire. When Alana presents him with a crazy proposal — to pretend to be her fiancé so her father can die in peace — Paxton can't refuse. But as the faux-wedding day draws near, and her father's health improves, Alana and Paxton must decide whether to commit to the charade or finally admit their love is the real deal.
Includes a never-before-published bonus story, Sunrise Ranch, from Carolyn!
Book Links:  Amazon | B&N | iTunes | kobo | Google |


Meet the Author:
Carolyn Brown is a New York Times, USA Today, Wall Street Journal, Publisher's Weekly and #1 Amazon and #1 Washington Post bestselling author and a RITA finalist. She is the author of more than 100 novels. She's a recipient of the Bookseller's Best Award, and the prestigious Montlake Diamond Award, and, also a three-time recipient of the National Reader's Choice Award.
Brown has been published for more than 20 years, and her books have been translated 19 foreign languages. They've also been published in both book club editions and large print, and many are available in audio format. She and her husband live in the small town of Davis, Oklahoma, where everyone knows everyone else, as well as what they're doing and when—and they read the local newspaper on Wednesday to see who got caught. They have three grown children and enough grandchildren to keep them young.
When she's not writing, Carolyn likes to plot new stories in her backyard with her tom cat, Boots Randolph Terminator Outlaw, who protects the yard from all kinds of wicked varmints like crickets, locusts, and spiders. Visit her at www.carolynbrownbooks.com.
Website | Facebook | Twitter | Instagram | GoodReads |