Today it is my pleasure to Welcome author
Sawyer Bennett
to HJ!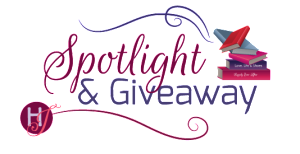 Hi Sawyer and welcome to HJ! We're so excited to chat with you about your new release, Erik!
Please summarize the book for the readers here: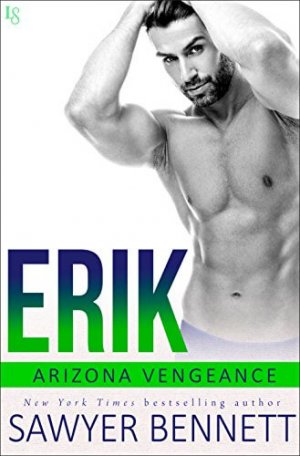 When Erik Dahlbeck lays eyes on Blue Gardner, he knows he needs to know more about her. What he doesn't realize it that they have history that he can't remember, and she hasn't forgotten. Now he's determined to change her mind and prove he isn't the man she thinks he is.

Please share the opening lines of this book:
Gotta fucking love the weather here in Phoenix. Blue skies, eighty degrees, and a few white, fluffy clouds that will sometimes give you respite with cooling shade as they roll across the sky.

Dax and I stroll along behind Brooke and Bishop, who honest to fucking God are so into each other I'm surprised their souls haven't melded or something.
Please share a few Fun facts about this book…
Blue and Erik are first introduced in Bishop, where she refuses to give Erik the time of day. Let's just say Blue's attitude toward Erik gets worse before it gets better.
The arena and surrounding area were created after visiting Gila River Area in Glendale, AZ for research.
This series features more from the male POV, meaning we get a hefty dose of Erik's thoughts regarding Blue and how he feels about her.
Please tell us a little about the characters in your book. As you wrote your protagonist was there anything about them that surprised you?
Erik Dahlbeck has always been a bit of a player, but he's not quite feeling it now that he's a little older. I think that he even surprised himself with how ready he was to make a commitment to Blue. Blue is a no-nonsense, do-what-needs-to-be-done kind of gal. She takes her responsibilities very seriously, and while she's more than ready to let loose and have a little fun with Erik, she keeps a firm focus on what, and who, are important in her life.
If your book was optioned for a movie, what scene would you use for the audition of the main characters and why?
Blue makes Erik work a little for their first date. She teases, and he salivates over the opportunity to prove to her he isn't the man she remembers. Here is a little peek into that scene:
"I'll give you a chance to earn a date with me."
"How?" I demand, eager to knock out whatever task she has for me. I just dropped five thousand dollars on a painting for her brother, so she shouldn't underestimate my drive.
I'm stunned when she puts her hand on my chest and comes up on her tip toes so her face is closer to mine. I could easily kiss her and would if I didn't think I'd get kneed in the nuts.
She's fucking close enough I can smell her minty breath.
"Remember that night we were together?" she asks in a throaty voice.
God, do I fucking remember it. It's all I've been able to think about lately, particularly lying in bed at night with my fist for company. I merely nod at her.
"You seemed to be especially crazy for the way I waxed myself," she whispers.
My mouth actually starts watering as I remember how great she tasted and how soft her skin was. I nod again.
"So here's the deal, Erik," she says, and I can hear a tint of wickedness in her voice. "You get yourself waxed downstairs for me, and I'll go on one date with you."
"Because you like men bare too?" I ask her, not quite willing to think about doing something like that. But I'm sure she could persuade me.
Blue drops down to her heels and takes a step back from me. Her eyes glitter with mischief. "No. I just want to exact some painful revenge on you first. Trust me, waxing is not for the faint of heart."
I bite my tongue not to laugh. Instead, I stick my chin up. "I'm a hockey player. I've played with broken bones. I doubt a little wax is going to hurt me."
Blue throws her head back and she does laugh. When she looks back to me, I get a wink. "We'll see."
"Yes, you will," I say stubbornly.
What do you want people to take away from reading this book?
Our first impressions aren't always right. Sometimes we just need to look a little deeper.
What are you currently working on? What other releases do you have planned?
Erik is my last release for 2018, but I am VERY much looking forward to 2019! I will have more Arizona Vengeance, plus I am launching the Jameson Force Security series in the spring. A spin-off from the Wicked Horse Vegas series, the Jameson series will launch with Kynan McGrath's story.

Thanks for blogging at HJ!
Giveaway:

eBook: ERIK ( Arizona Vengeance) by Sawyer Bennett
To enter Giveaway: Please complete the Rafflecopter form and Post a comment to this Q:

What's the craziest thing you've ever done (or would do) to get a date?
Excerpt from Erik:
"We need to have a private word."
I start to jerk out of his hold but his grip tightens. He leans in and says in a low voice, "Don't make a scene, Blue."
Erik then walks me right to the back galley where Sadie is loading drinks onto a tray. Her eyebrows shoot upward when she sees us but she quickly makes her way out to give us privacy.
My elbow is released and I turn to face Erik. His lips are pressed into a flat line and his eyes are hard. "I get that I must have pissed you off at some point in the near past with my shameless flirting, but I honestly was asking a nice question about your brother with no ulterior motive. I think your reaction was a little over the top, don't you?"
"Not when it comes to men like you," I retort.
Erik's chin pulls inward and his eyebrows rise. "Men like me? What does that even mean?"
I wave my hand at him. "Men like you. You know . . . the ones that only see value in a woman based on how good it is between her legs."
If I thought that would offend him, I was wrong. He just smirks at me. "That's simply not true."
I narrow my eyes at him and then throw his words he told me not long ago back in his face, mimicking that slight Minnesotan accent he has. "'You look like a party girl.' That's what you said to me, and that translates to 'You look like you'd be a great fuck.' "
"I didn't mean anything by it," he mutters, looking at least somewhat chastised. His smile turns somewhat sheepish. "It's just . . . you look like you knew how to have fun, and I thought we could have fun together."
"I know the type of fun you're talking about," I hiss at him.
"You don't know me at all," he replies smoothly, crossing his arms over his chest.
I lean in and lower my voice, wanting to be assured this conversation stays private. "I know more about you than you think. And just to be clear, I am not interested in being your next plaything. So just stop the flirtations and we'll be fine. Understood?"
Erik throws his hands up in the universal sign of surrender. His smile is roguish and charming, as if he intends to disregard every word I just said. But he surprises me. "Totally understood. No more flirtations."
I just stare at him, knowing my expression is as skeptical as I feel on the inside.
"While I disagree with the notion that you think you have the right to judge my moral character, I'll respect your request and lay off. Cross my heart." And he drags his fingertip in an X pattern across his well-defined chest. It complements his broad shoulders and powerful legs.
Erik turns and walks away. He's got a great ass too.
I let out a sigh of frustration because even though Erik just gave me what I asked for, I still don't feel satisfied.
I have every right to judge his moral character, because I've been on the receiving end of his blistering charm and ungodly moves between the sheets. He left me with stars in my eyes, the promise of something more with him, and then changed on a dime.
That was just over five years ago and I haven't forgiven him since.
The fact that he doesn't remember me is just adding insult to injury.
Excerpt. © Reprinted by permission. All rights reserved.


Book Info:
The Arizona Vengeance are developing a reputation on the ice as one of hockey's top teams. But one player's reputation off the ice might just keep him from scoring. . . .
I'm having the time of my life with my new brothers on the Arizona Vengeance. We may be an expansion team, but after notching some big wins, the entire league knows to watch out for Erik Dahlbeck. That's me.
The only person who doesn't seem to think I'm so great? Blue Gardner, the hot-as-f*** flight attendant on our team plane. I sure wouldn't mind joining the mile-high club with her, but besides bringing me lukewarm coffee, she won't give me the time of day. Whatever I did to rub Blue the wrong way, my teammates think it's hilarious. After all, we're used to women flocking to us. #puckbunnies
When I run into Blue back on land, I'm shocked to learn how she spends her time off: taking care of her handicapped brother. There are layers to this girl I never imagined, layers I can't wait to peel away. And that's a new feeling for me.
But first I've got to find a way to melt that ice-cold stare. Because as much as I try to pretend I don't care what Blue thinks of me, how can you not care when you're falling for someone?
Book Links: Amazon | B&N | iTunes | Kobo | Google |


Meet the Author: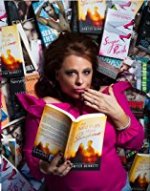 Since the release of her debut contemporary romance novel, Off Sides, in January 2013, Sawyer Bennett has released multiple books, many of which have appeared on the New York Times, USA Today and Wall Street Journal bestseller lists.
A reformed trial lawyer from North Carolina, Sawyer uses real life experience to create relatable, sexy stories that appeal to a wide array of readers. From new adult to erotic contemporary romance, Sawyer writes something for just about everyone.
Sawyer likes her Bloody Marys strong, her martinis dirty, and her heroes a combination of the two. When not bringing fictional romance to life, Sawyer is a chauffeur, stylist, chef, maid, and personal assistant to a very active daughter, as well as full-time servant to her adorably naughty dogs. She believes in the good of others, and that a bad day can be cured with a great work-out, cake, or even better, both.
Sawyer also writes general and women's fiction under the pen name S. Bennett and sweet romance under the name Juliette Poe.
Website | Facebook | Twitter | Instagram | GoodReads |