Today it is my pleasure to Welcome author
Kylie Gilmore
to HJ!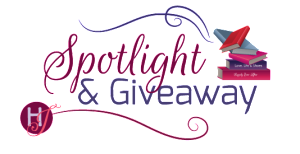 Hi Kylie and welcome to HJ! We're so excited to chat with you about your new release, Fetching!

Hello! It's great to be here.

To start off, can you please tell us a little bit about this book?: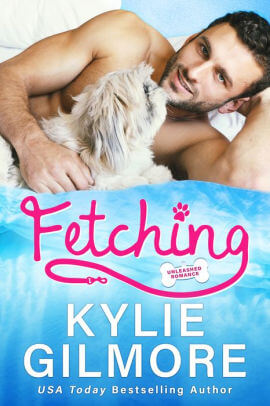 Fetching is a steamy frenemies-to-lovers romantic comedy, featuring a self-made billionaire with a soft spot for damsels in distress. Only she's no damsel in distress!

Please share your favorite lines or quote(s) from this book:
"Apparently, I prefer cocky guys who drive me crazy half the time!"
"Excellent."
What inspired this book?
I loved the idea of the take-charge hero who fixes everyone's problems, until he runs into the one woman who refuses to accept help. Cue fireworks.
Also, Fetching launches my new Unleashed Romance series, where dogs are part of the family. I love dogs and they feature on the covers and in every story.
How did you 'get to know' your main characters? Did they ever surprise you?
I always knew Sydney was a strong, determined woman who would do anything to save her family's failing restaurant business. Wyatt is cocky and brash. He surprised me with his gruff tenderness as he helped his youngest sister deal with getting left at the altar. And, of course, later, he shows his love for Sydney.
What was your favorite scene to write?
When Sydney realizes she's trapped at his house in a snowstorm after they have a huge fight. They're on edge, dealing with explosive chemistry, and forced to find a way to be together.
A tree is blocking Sydney's car during a massive snowstorm:
I hang up and stare at the pine tree that did me the favor of not killing me, and then forced me to spend more time with the last person on earth I want to see. It'll be a while before a tree guy can get out here to remove the tree. I take a few deep breaths, attempting to calm down so I can face Satan like a rational person.
I can't believe I have to spend the night with my mortal enemy! Damn you, tree!
I startle at a knock on the driver's side window.
Wyatt stares at me. "Are you okay?"
What was the most difficult scene to write?
Most difficult is balancing his need to fix with her need to be independent while still remaining sympathetic to where they're both coming from.
Wyatt: "Why won't you let me fix this?"
*heated argument*<<no spoilers
Sydney: "Always the leader, always the boss, directing everything. Well, you can't direct me."
Would you say this book showcases your writing style or is it a departure for you?
This one is right in my wheelhouse—steamy romcom set in a quirky lakeside community. There's banter, steam, strong family ties, as well as lots of laughs along the way.
What do you want people to take away from reading this book?
I always want to bring joy to my readers. I hope it brings a smile to their face and shows it can be rewarding to get to know someone better, who might initially rub you the wrong way. After all, Sydney begins the story thinking of Wyatt as Satan! Also, Wart.
What are you currently working on? What other releases do you have planned?
Dashing is next, featuring Wyatt's younger sister, Kayla, who was left at the altar. She strikes up a friendship with Sydney's older brother, Adam, which ultimately leads her to decide he might be the perfect candidate to help solve her virginity problem.
Dashing releases February 9!
Thanks for blogging at HJ!
Giveaway:

One signed paperback of Fetching. US only.
To enter Giveaway: Please complete the Rafflecopter form and Post a comment to this Q:

Who would you most like to be trapped in a snowstorm with? Celebrity crushes allowed!
Excerpt from Fetching:
Sydney

I retreat behind the bar and get started on a margarita. I don't need Wyatt Winters. I have a marketing background. Once I get out of debt, then I'll be able to focus on marketing to draw people from neighboring towns, and that will revitalize the place. I know it can still be a success. Though, if tonight's fundraiser isn't a success, I sure as hell need some kind of bailout.

I keep myself busy filling drink orders, but my mind keeps cranking over every insult Wart delivered in the past month and what I wish I could've said. Being in the restaurant business, you just can't lay into rude customers, no matter how much they deserve it. All things considered, I held my temper admirably until tonight.

"Hey, Sydney."

I look up at Garrett's warm voice. Harper's fiancé is a beast of a man with plenty of muscle and a heart of gold. Seriously, he drove all the way from Brooklyn a few days ago to fix some stuff in the restaurant's kitchen for me and refused to take payment.

"Hey, Garrett," I say, giving him an affectionate punch on the shoulder. "What can I get you?"

He grabs one of the menus, scans it, and then orders an ale. That's the ale Wart wanted earlier. I'm instantly suspicious he's going to take it to Wart, but I don't want to say anything in case it's actually for Garrett. He fixed a leaking dishwasher and an exhaust fan that was on its last legs, making a weird grinding noise. Garrett can do just about anything in construction, that's his main job, and he's getting some acting gigs on the side now. Now why couldn't I meet someone fun, interesting, and competent like that? Why does Wart have to be the only single option around? He's so irritatingly gorgeous too with those warm light brown eyes—whiskey eyes—and the beard. That big muscular body. My pulse got crazy when we got close.

This is terrible. I'm involuntarily drawn to him. I should see a shrink or something.

I hand over the glass of ale to Garrett, restraining myself from ordering him not to give it to Wart. "Here you go."

He flashes a smile. "Thanks." He reaches for his wallet.

"On the house for your help fixing stuff for me."

He shakes his head. "I like fixing stuff." He leaves a twenty on the bar and walks away.

"Thanks again," I call. "I owe you."

He waves over his shoulder, like it's nothing. What a great guy.

I tell myself not to look, but I can't help it. My eyes are glued to Garrett as he makes his way back to Wart's table. Dammit! I knew it! He slides the ale over to Wart, who immediately lifts it in a gloating toast to me.

I clench my teeth, my entire face heating with anger.

Wyatt takes a sip of ale and makes an exaggerated grimace. "Do the locals like this watered-down stuff?" His voice carries all the way to me, as I'm sure was his intention.

I throw up my middle finger, and then it doesn't feel like enough, so I add the other in a double fuck you salute.

He throws his head back and laughs.
Excerpt. © Reprinted by permission. All rights reserved.


Book Info:
From USA Today Bestseller Kylie Gilmore comes a new steamy romantic comedy series, Unleashed Romance, where dogs are part of the family!
He's her knight in shining armor. Only she's no damsel in distress.
Wyatt
I'm a self-made billionaire with a soft spot for damsels in distress, so when I move to the quirky lakeside community of Summerdale, I immediately zero in on the woman I most want to…ahem, rescue. Only the stubborn woman refuses to cooperate.
Sydney
When Satan, aka Wyatt Winters, moves to town, I do my best to be welcoming. After all, I'm the owner of the historic restaurant and bar that he keeps showing up at, despite criticizing nearly everything about it. Deep breath. I might've lost my cool and made a rude gesture in his direction. And told him off. How was I to know he was considering investing in my place?
Did I mention I'm in debt up to my eyeballs and every bank has turned me down?
Still, there's not a snowball's chance in hell I'd ever work with him. Or admit he fires me up in every way.
And then a snowstorm traps us together and—
I'm melting.
This romantic comedy stands alone with a swoonworthy happy-ever-after! No cliffhangers.
NOTE: A portion of Fetching's book sales will go to Pets for Vets, a nonprofit that trains shelter dogs to be therapy companions for military veterans with PTSD.
Book Links: Amazon | B&N | iTunes | Kobo | Google |


Meet the Author:
Kylie Gilmore is the USA Today bestselling author of the Unleashed Romance series, the Rourkes series, the Happy Endings Book Club series, the Clover Park series, and the Clover Park STUDS series. She writes humorous romance that makes you laugh, cry, and reach for a cold glass of water.
Kylie lives in New York with her family, two cats, and a nutso dog. When she's not writing, reading hot romance, or dutifully taking notes at writing conferences, you can find her flexing her muscles all the way to the high cabinet for her secret chocolate stash.
Website | Facebook | Twitter | Instagram | GoodReads |