Today it is my pleasure to Welcome author
JC Harroway
to HJ!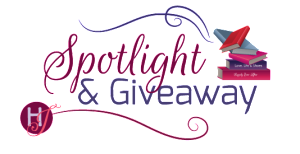 Hi JC Harroway and welcome to HJ! We're so excited to chat with you about your new release, Forbidden to Taste!

Hello HJ fans!

To start off, can you please tell us a little bit about this book?: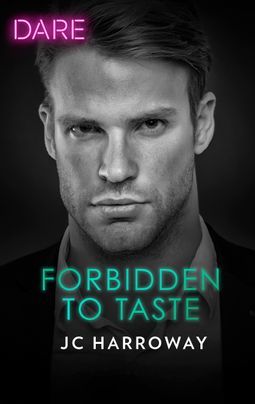 Forbidden to Taste is Book 2 in the Billionaire Bachelors series, my latest sexy trilogy from Harlequin DARE. The Trilogy features three unlucky in love brothers who run a luxury boutique hotel empire in London.

Please share your favorite lines or quote(s) from this book:
'Let's get you
inside.' His stare slides over my face and then dips lower, taking in my
sodden clothes. 'Get you warmed up. And then we'll talk.' Those green eyes
of his penetrate. 'You'll talk.'
My belly rolls again, bossy, commanding Drake not something I've ever
experienced. That it warms me more than irritates makes me snappy. 'Huh?
What is this, an interrogation? Gonna shove bamboo skewers under my
fingernails? You're not in the army now.' My petulance forces heat to my
stinging cheeks. I need to get a grip before I blow this chance to smithereens.
The ultimate in self-sabotage.
'Yes, but I still have the moves.' Drake smiles,
What inspired this book?
Sexy Billionaires
Men in uniform
The optimism of second chances
The Great British Bake Off
How did you 'get to know' your main characters? Did they ever surprise you?
They both surprised me! I usually get to know my characters really well during writing the first draft so how they seem at the start of the writing process is rarely how they end up! That's just part of my process. I kind of wish I was more of a plotter, have each and every character nuance plotted prior to writing, but this way, my characters usually evolve throughout the process and that's always surprising.
What was your favorite scene to write?
I love the scene where Kenzie wakes Drake after his nightmare about Sam. He's trying to be so honourable, trying to be what he thinks Kenzie wants—a friend—the last thing he wants t be tp her. Their connection grows in this scene and I love how vulnerable it makes them.
Below is a snippet from Drake's point of view.
'I don't want to hurt you, either.' Hurt you any
more than I already have. 'You've been through enough. And I…I made him
a promise.'
Her eyelids lower, taking her eyes from wide to sultry, heavy with want, as
if she needed to hear confirmation I'd do it again in a heartbeat. But that can't
be what she's saying, can it? Because we agreed, only this morning… A mere
thirteen hours, ten minutes and forty-three seconds ago.
I can't look away, even though I should. I can't speak, because what I'd
feel compelled to say is 'go back to bed' and, right now, I'd rather cut out my
tongue.
When she speaks again her voice is breathy, but with a firm enough tone
that speaks of her sincerity. Her certainty. Her need. 'You can keep your
promise to him.' Her breath shudders out and then back in. 'But don't make
me a promise you can't keep, Drake.'
My name on her lips, husky, uttered on a breathy sigh, punches me in the
chest and makes my blood sing through my veins and pool in my groin. How
does she know me so well? Better than I know myself? Because right now,
with her scent in my head and her eyes on mine, I couldn't swear on the life
of my brothers which way this will go. Which way I'll go.
She's temptation personified.
But I'm strong. Practised at self-denial and tolerating discomfort.
The friends mantra loops through my head.
'You wanted friends—I can keep that promise.' The words tear at my
throat. Her hand is still in mine. One lunge, one tumble and she'd be under
me. Where I want her, her mouth on mine while I drive away the memory she was ever
anyone else's but mine.
Her eyes glow, their depths full of things I must be dreaming, or
concocting in my mind.
'Don't,' she says.
One word.
One meaning.
All it takes to seal my doom.
What was the most difficult scene to write?
I think it was the first time Drake and Kenzie are intimate together, which surprised me because I usually love writing those sexy scenes. But this time, because Drake has loved Kenzie, for so long and because of his guilt over his friendship with Sam, it was an emotionally packed roller coaster to write. And even now, when I read it again I feel all the feels these two experience…
Below is a snippet from Drake's point of view.
I move in front of her, placing my hand above hers on the open door and
holding her eye contact. 'You're sure you want this?' The words release a
torrent of endorphins. I'm so close. But the stakes are a slap of reality.
'There's no margin for error here. If we cross this line we do it together,
eyes wide open.' I have so much regret where she's concerned, I don't need
another layer of guilt that I somehow duped her or took advantage.
She nods, a shuddering breath lifting her perfect breasts into my peripheral
vision, although I keep my eyes glued to hers, needing to be certain I'm
seeing the truth, and not just what I badly want to see.
'No feelings…' I can't risk more than sex, not that she'd ever want more
from me. But I can give her this, can't I? I can lock down everything else and
enjoy a tiny part of what I've craved as long as I've known this astounding
woman. I should feel euphoric that I'm seconds away from finally exploring
something I've fought long and hard to deny, but need steals all my oxygen.
'Just temporary,' she says, her hand sliding from the door, releasing it to
my decision.
I swing my arm back, the sound of the door clicking closed both
exhilarating and a seal to our shared fate. Because seconds after that click
registers she's in my arms, her mouth frantic on mine and her hands tangled
in my hair.
Would you say this book showcases your writing style or is it a departure for you?
It's not a departure for me—I love writing sexy contemporaries and with DARE I get to do just that! But I loved writing this story because of the deep emotions involved, the forbidden nature of Kenzie and Drake's relationship and how hard they fight for their HEA.
What do you want people to take away from reading this book?
I hope readers can feel the connection between Kenzie and Drake. I hope they feel all the emotions right along with these two. I hope they find this a satisfying romance and that Drake and Kenzie deserve to be together.
What are you currently working on? What other releases do you have planned?
Book three of the Billionaire Bachelors Series, Forbidden to Touch releases July 22nd. This is the final book in the trilogy and features the Eldest Faulkner brother, Reid.
I am currently working on a new DARE series, which is all about the fun and flirtation of holiday flings! I can't wait to share more about that with you all….
Thanks for blogging at HJ!
Giveaway:

Open Internationally, Signed copies of both Forbidden to Want(Book 1) and Forbidden to Taste(Book2), the first two books in the Billionaire Bachelors trilogy.
To enter Giveaway: Please complete the Rafflecopter form and Post a comment to this Q:

Drake Faulkner is a former soldier who's traded the uniform for a tailored suit. Which one melts your butter?
Excerpt from Forbidden to Taste:
Kenzie
I'M THIRTY MINUTES early for my first shift at the Faulkner, despite the nerves
riding me, threatening to make me flee back home. I believed I'd blown my
chance by my behaviour, but Drake's text yesterday shows the strength of his
loyalty to Sam:
Come to the Faulkner at nine sharp tomorrow.
That he would still offer me my shot after I practically propositioned him…
My face heats again at the memory of my confession that it's been too long
since I was intimate with someone and my suggestion he might be the one to
help.
I'd almost made a fool of myself.
Almost kissed him.
Drake Faulkner of all people.
A man who was practically a brother to Sam. A man of honour and
integrity. A man who'd never think of me as anything but Sam's widow… He
showed me that by keeping his distance all these years, and his cool reception
in the restaurant two nights ago proved nothing has changed.
Was I that lonely, that sexually frustrated or just curious to explore the
flicker of attraction that, had I not once been married to his best friend, had
potential to flare like a blowtorch…?
I worry at my lip, shake any notion that isn't strictly professional from my
head and focus on filling out the Faulkner's paperwork. I'm going to cook
my arse off, wow the restaurant's Michelin-starred head chef and stay the hell
away from Drake. Clearly my lonely, neglected libido can't be trusted around
hotness of his calibre…
Why has it chosen now to come out of hibernation? Not once in the past
three years have I looked at a man in a sexual way. Not even during the rocky
last year of my marriage to Sam, when I had the perfect justification had I
wanted, was I tempted by another.
Why now? Why Drake? Yes, I'm ready to get my life back on track, but
am I ready to embrace intimacy again?
I add my signature to the bottom of the form with a flourish of finality.
This is my chance to build something for myself, a career I've been too busy
to pursue, here, close enough to Tilly to support her burgeoning
independence. I cannot screw this up. Especially not with any further ideas of
kissing Drake Faulkner, sex with Drake Faulkner or making Drake Faulkner
see me as more than the wife of his friend.
I take a cleansing breath and hand in the forms. The Faulkner's Human-
Resources manager passes me a temporary security card and leads me
upstairs. In the stairwell, the scent of onions and garlic and red wine waft to
my nose. My stomach clenches, but with excitement. I touch the pristine chef
whites folded in my bag, buzzing to get started.
'The boss wants to see you. He'll introduce you to the rest of the kitchen
staff.' The woman from HR swings open the door and points me in the right
direction down a nondescript corridor. 'Second door on the left.'
Behind the scenes, the luxury of the Faulkner the guests see persists with
the same plush carpet and soothing decor. I suck in a deep breath, a little
intimidated by meeting Rod for the first time, which is probably why I come
to an abrupt standstill in the doorway when I find Drake sitting behind the
desk, talking on the phone.
Heat shunts my entire body up in flames as my eyes latch to his moving
mouth. I almost kissed him. Almost begged him for the sex he would have
probably treated his date to, had I not gatecrashed.
Drake's green eyes land on mine, pinning me to the threshold.
No smile of welcome. Just that impenetrable stare, which could mean
anything from I'm seconds from tearing off your clothes to I'm still smarting
at your inappropriate behaviour.
Excerpt. © Reprinted by permission. All rights reserved.


Book Info:
The sweetest pleasures… are the most dangerous!
Drake Faulkner would have given anything to marry McKenzie Porter, but his army buddy and best friend Sam got there first. Drake's avoided Kenzie in the years since Sam was killed in action – he doesn't trust himself around her. But when she turns up begging for a job at his hotel, Drake struggles to resist temptation. Their powerful chemistry feels risky, but that only makes it harder to stay away..
Book Links: Amazon | B&N | iTunes | Kobo | Google |


Meet the Author: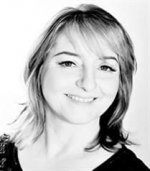 Lifelong romance addict, JC Harroway lives in New Zealand. Writing her very real obsession with happy endings and the endorphin
rush they create.
Visit JC on her website.
Follow her on Facebook, Instagram and Twitter.
Website | Facebook | Twitter | Instagram | GoodReads |