Today it is my pleasure to Welcome author
Tara Taylor Quinn
to HJ!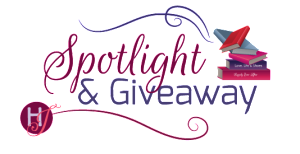 Hi Tara Taylor and welcome to HJ! We're so excited to chat with you about your new release, Fortune's Christmas Baby!

Thank you! I'm excited to be back with you!

Please summarize the book for the readers here: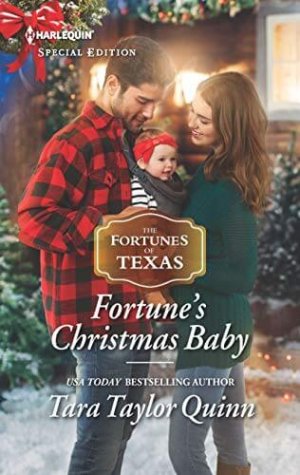 Though he longs for adventure, Nolan Fortune, the youngest male heir of the New Orleans' Fortune's fortune, works harder than most to earn the respect of his family. And once a month – and for two weeks over Christmas – he disappears. No one knows where he goes, and the people he is with have no idea that he's heir to billions. During his time away Nolan Fortune becomes Nolan Forte, sax player in a jazz band. When the band returns to Austin for an annual Christmas gig, Nolan finds that the fling he'd had the year before had produced another Fortune. But Lizzy, the woman who'd been on his mind all year, wants nothing to do with him once she finds out he lied to her. And she most definitely wants nothing to do with his monied life. Fascination of the almighty dollar got her parents killed. For the sake of their daughter, they come up with a plan that is bound to fail…

Please share the opening lines of this book:
He wanted to play.
Just not in Austin.
Weary from a year of major financial gains, youngest son banker in a family of bankers Nolan Fortune wanted—badly—to get out of his hometown of New Orleans.
Please share a few Fun facts about this book…
I got to do a lot of research about Christmas festivals in Austin!!
My brother had a band in high school and I was his lead singer! But he only let me play the tambourine. He actually went on to become a DJ in Columbus, Ohio, and played in a band in clubs there on weekends. My father was also a professional musician on the side – he was our Piano Man.
The plan Lizzie and Nolan come up with was NOT in the synopsis. Nor in my plan for the book. It just happened one day while I was typing. My editor didn't even know about it until I turned in the book.
In the book Nolan had his sister jump off a cliff into some water and she ended up sick. That came from two instances in real life. When I was seventeen my best friend and I were on vacation and I fell off a log into a stream, so she jumped in after me and she got sick, had to miss the rest of her summer plans and I felt horribly guilty. And when I was in college, a group of us used to drive about an hour away to jump off cliffs into a lake!
Please tell us a little about the characters in your book. As you wrote your protagonist was there anything about them that surprised you?
Other than the plan they came up with…no. I knew these people before I started writing the book. I didn't know everything that was going to happen. I had no idea how the ending would play out. But I knew them well. The book started with these two people so clearly inside me. Their story came afterward.
If your book was optioned for a movie, what scene would you use for the audition of the main characters and why?
I'd use the scene where Nolan finds out he's a father. Lizzie's been on his mind all year. He knows that he can't have her. She's part of his secret life. He knows he has to have no contact with her, not only because of who he is, but because it's not fair to her. He has to let her go. And yet…he goes to see her…
"The lock on the door clicked, and he stepped back, a smile on his face. Lizzie, in gray sweats and a wrinkled T-shirt, slipped outside, leaving him barely a glimpse of the home he'd been so completely comfortable in the year before.
"Nolan! You can't keep just stopping by like this."
Not, "You have to leave." Or even, "Why are you here?"
With a shrug, he shoved his fingers into the front pockets of his jeans so that he didn't do something stupid like reach out to run them over her lips. "I can go away and call if you want. I wondered if you'd like to have lunch? Anywhere you choose." It was the Nolan Fortune way. "Seriously, I'd like to spoil you like crazy." Take her shopping. Buy her whatever she wanted. Because he hadn't been able to do so the year before.
Because she deserved the best of whatever she wanted.
"I can't. I have to get back in," she said, glancing back at the door. "I, uh, have a bath running."
She had bed hair and no makeup, not that she wore much.
"That's cool," he said, nodding. "So how about lunch tomorrow?"
She frowned, looked pained, and he braced for the refusal, and perhaps a final goodbye. "Maybe." Another glance back. "Can I call you?" She'd turned the knob, was pushing back inside the door.
"Of cour—"
Nolan's happy agreement broke off as an unmistakable wail sounded behind Lizzie—from inside that apartment.
"Are you babysitting?" he asked. Earning money during her holiday?
"Yes!" The word came out, along with a complete change in her. "Yes, I am." She smiled at him and opened the door more completely, not to invite him in, but just as if she had nothing to hide.
And with a flash, Carmela's expression the other night when she'd faced him at the bar sprang to mind.
"You messed her up, Forte."
Yet, when he'd seen her, other than being understandably wary and pissed at him, she hadn't seemed messed up at all. She'd graduated. Had a job.
Oh, God.
"Do you really have a bath running?" She seemed to have forgotten about it and water could be running over.
He hoped to God water was running over. And that she was babysitting..
"No."
She'd lied. His senses honed, the rest of him was nebulous.
"Who are you babysitting for?" His entire system just kind of paused. He felt nothing. Like he'd been put on ice for a future thaw.
The stricken look that came over her face could have been missed if he hadn't been watching her so closely. "Carmela," she said then, in that overcheery voice. "Didn't she tell you? She has a baby."
"Carmela."
"Yes! She has a baby. Isn't that great?"
"Is she home?"
"No! I told you, I'm babysitting. She's working today. She's an intern for an architectural firm."
The baby let out another wail, obviously agitated, and Lizzie looked behind her.
"You better go tend to that," Nolan said, still standing there.
She nodded, and as she closed the door, she said, "I'll call you about tomor—" But Nolan, all Fortune now, stepped forward. He didn't enter her home, but her words broke off as his foot kept the door from closing.
"I can wait," he said.
"Nolan…"
The baby's cries became more urgent, even to an untrained idiot like him.
He could be wrong.
Had to be wrong.
She'd tried to call him months ago. And when she'd been unable to reach him, she had been frantic enough to try to track him through the band.
And then Carmela had sought him out at the club.
What friend looked up a guy a year later after he'd supposedly duped her friend, saying he had to go see her?
The woman had had an almost desperate urgency about her in the bar the other night.
Every nerve tight to the point of pain, Nolan stood there on the doorstep, watching as Lizzie moved out of sight."
What do you want people to take away from reading this book?
The ability to believe that miracles really can happen. A feeling of the magic that Christmas brings to children, applicable in real life.
What are you currently working on? What other releases do you have planned?
I'm just finishing a synopsis of the first of six newly contracted Special Edition books, revolving around The Parent Portal, a private fertility clinic. And I'm also working on a Romantic Suspense title due in December – a continuation of my Where Secrets Are Safe series that I had with Superromance, which revolves around The Lemonade Stand, a unique women's shelter off the coast of California. I just heard today that the first Where Secrets Are Safe Romantic Suspense book is releasing in September, 2019!!! The one I'm writing is the third one! And I think more will be coming!!!

Thanks for blogging at HJ!
Giveaway:

I'll be giving away eBook copies of four backlist holiday titles, The Holiday Visitor, Merry Christmas Babies, The Heart of Christmas, and A Family for Christmas – part of Where Secrets Are Safe! Open Internationally!
To enter Giveaway: Please complete the Rafflecopter form and Post a comment to this Q:

In my family we have a lot of smaller Christmas' – gatherings with various loved ones in small groups rather than one huge gathering with everyone we love together in one room. This works for me because I can focus on individuals. And I love it because Christmas goes on for days for us! How about you? One big gathering? Or smaller ones? What are your family gathering holiday traditions? Do you see everyone at once? Trade off years? Make a lot of phone calls?
Excerpt from Fortune's Christmas Baby:
Watching as Lizzie walked out toward the parking lot where he waited for her, he was reminded of the few mornings last year he'd been lucky enough to wake up next to her. He wanted to kiss her. To take her in his arms, hold her tight and not let go.
"Hey," she said, walking with him to a pony wall that separated a grassy area from the sidewalk.
"Hey." He sat with her, his shoulder touching hers purposefully. She scooted down, clearly stating her purpose.
In his short-sleeved white T-shirt, with the jeans and black boots, he could have fit into any bar in the area. His family wouldn't recognize him.
"You asked me what my parameters would be if you were to buy a place here and I were to live in it with Stella."
Thank God. She wasn't saying goodbye. That in itself was a relief. "Absolutely. Tell me what you need."
Back in New Orleans, he knew how to keep business partners happy. To keep his family happy. This moment felt more important than either of those.
"First, my name and only my name would have to be on the deed."
He'd planned on both their names. But he wanted her happy. "Done."
"I choose the place. I won't live in some fancy neighborhood where I constantly feel out of place. Where my car will stick out and people will raise their eyebrows."
He'd have liked to have her in an upscale house in a part of town where she'd be looked after in his absence.
"As long as it's safe, with safe neighborhoods all around, fine."
His negotiating skills, usually a strongpoint, sucked.
"When you're in town, using the house, you'll have to let me know your schedule. No just popping in and out unannounced."
She was seriously considering his offer. He held back a grin. "Fine."
"You'd have your own set of rooms, and be responsible for keeping them clean."
He'd figured he'd be hiring a housekeeper, but chose to keep that conversation for another time.
"Yep."
Relief was almost as much of a high as sitting there with the woman in his dreams, knowing that they had a child together.
They could spend the rest of his time in town looking at places. Or at least as long as it took to have an accepted contract on one. He wanted it done before his ten days with her were through. To know they were settled and safe. To know he could see them every possible chance he got. He wanted to have a place to come home to twice in January.
Resisting the urge to take her hand, to kiss the palm, and then the rest of her, he shoved his fingers under his thighs, trapping them against hard, cold cement.
"There will be no physical relationship between us of any kind."
Breath seeped out of him at her words. He couldn't speak until he took a moment to let his lungs refill.
He had to be honest with her about what he wanted—what he hoped for between them. After all, he was pretty sure he'd used up his allotment of lying to her for the rest of their lives.
"Can I just add a caveat that if at any time in the future things change with our situation and we are both fully consenting, we can reopen the physical relationship dialogue?"
"I'm not going to change, Nolan."
"I'm not saying you are." He glanced over at her, unable to make out her expression with her long hair falling on either side of her face. "I told you I would be completely honest with you. And, in all honesty, I'm finding you every bit as irresistible now as I ever did." He felt her stiffen, and back-pedaled. "I'm not saying I want to have sex with you," he added. "I agree one hundred percent that it would be a stupid idea at this point in our lives. But I need you to know that the feelings I had for you last year, sexual and otherwise…they're still here."
Taking a deep breath when he feared that he'd scared her off, he added, "I'm just saying that if, sometime in the future, something changes, I might want to mention it to you."
"I can't have you in my home, staying there, with this…this…possibility…hanging there between us."
He understood. Totally. Wished he didn't.
"I know."
"So you agree. No possibility of sex."
"I agree because I also want what's best for our daughter."
Pressing his fingers against the wall beneath him, he waited in the darkness. It was cool out. Low sixties, maybe colder. He shouldn't be sweating.
"Okay. As long as you agree to leave if things get out of hand, if I start to feel uncomfortable with you there. You know, sexually. Like pressured or something."
Okay!
He brushed off the agreeing-to-leave part. He'd do it. He just didn't have to linger on the idea.
She might date someday. Even as quiet and shy as she was, her beauty couldn't help but attract male attention. Once Stella was a little older and…
He shut the door on those thoughts. No sense borrowing trouble.
He was going to get her to agree to letting him buy her a house—one that would be a home to him, too, twice a month or so, when he came to visit his daughter and the mother of his child. At the moment he couldn't imagine a better gift.
She wouldn't have to work so hard. And she'd be able to spend as much time with Stella as she wanted, could enjoy life more than she'd ever been able to do before.
She didn't trust him. He got that.
But he was still in love with her. He got that, too. And a part of him believed she still had feelings for him.
Their arrangement wasn't typical. Probably wouldn't work for a lot of people. But this was him and Lizzie. A fantasy that had become reality.
Excerpt. © Reprinted by permission. All rights reserved.


Book Info:
When Nolan Forte returns to Austin a year after a yuletide romance, he is shocked to learn he is a father. He wants to do right by his beautiful baby girl—and her sweet mama, Lizzie Sullivan. But when he reveals his real name is Nolan Fortune, all bets are off. Lizzie doesn't trust men with money. Maybe some Christmas magic can convince her that she, Nolan and Stella are already rich in what matters!
Book Links: Amazon | B&N | iTunes | Kobo | Google |


Meet the Author: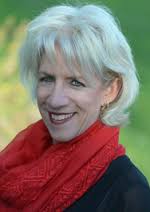 Tara Taylor Quinn is a USA TODAY bestselling, award-winning author of intense emotional fiction with 90 published novels and more than seven million copies sold. She has appeared on TV across the country, including CBS Sunday Morning. Tara has been under contract with Harlequin Books, the world's leading publisher of romance fiction, since 1992 and recently accepted another multi-book contract with the publisher. She also has two independently published works, and a biographical work published with a non-fiction publisher. And she is a secret dog whisperer. Tara supports the National Domestic Violence Hotline. If you or someone you know might be a victim of domestic violence in the United States, please contact 1-800-799-7233.
Website | Facebook | Twitter | Instagram | GoodReads |