Today it is my pleasure to Welcome author
Lauren Helms
to HJ!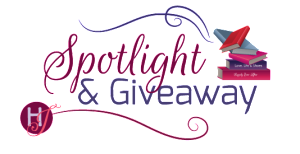 Hi Lauren and welcome to HJ! We're so excited to chat with you about your new release, Game All Night!

Hello! I'm really excited to be here!

Please summarize the book for the readers here: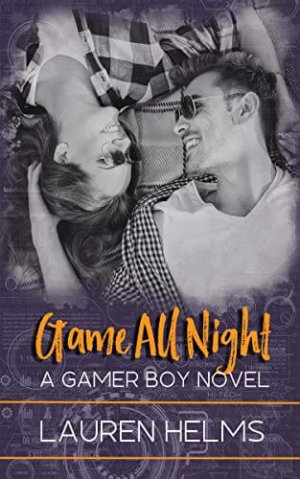 GAME ALL NIGHT is about two people who are utterly perfect for each other but fight off the chemistry until it just can't be ignored anymore. Ruby and Link are part of a tight-knit group of friends, so giving in to their desire for some hot-sexy time, probably wouldn't be the best for the long term. Link has game, both professionally and with the ladies, but he wants something real with Ruby. Once Ruby starts to realize she wants more than just some causal date, she begins to see that maybe she just hasn't been looking in the right place…right in front of her. Their story is fun because the chemistry has been building between them for a while. These two know how to really make an explosion.

Please share your favorite line(s) or quote from this book:
I have so many little scenes that I love between Ruby and Link. I feel like I would just be giving away the whole book. But I feel these two "teasers" encompass both of Ruby and Link well.
"Damn the consequences; I want Link under my skin more than I want my next breath."

"I've wanted real with you for a while, Rubes."
Please share a few Fun facts about this book…
I had to do a bunch of research on comic books. Ruby is obsessed with comics, and so I spent hours reading about comics and consulting an expert comic book nerd. In the process, I even became hooked on two nerdy romance comics found on WebTunes.
All my main characters have an addiction to some kind of food. It's always what I'm personally obsessing over while I'm writing. In this book, Ruby's go-to food is cinnamon rolls.
I wrote the ending of Link and Ruby's story three different ways. I'm a planner, so my outline is pretty solid when I start writing. About four chapters from the end, I wrote that chapter in a different way than planned (I didn't mean too). I liked the "new" version, but it threw off the original climax of the story. So, I wrote the last eight thousand words as initially intended, as well as the new version. Once my alpha readers got a hold of the final chapters, they suggested that I mash both versions together, taking the best parts from both. So in the end, Ruby and Link have three endings. But, don't worry, it was always an HEA.
What first attracts your Hero to the Heroine and vice versa?
Ruby challenges Link in every way. He's cocky and charming as hell, and the ladies always flock to him. Except for Ruby. She's feisty and never misses a chance to put him in his place. So naturally, he can't help be attracted to her.
If your book was optioned for a movie, what scene would you use for the audition of the main characters and why?
Ruby and Link are either getting along or butting heads. I love
this scene because it shows how in tune Link is with Ruby, but how he knows just how to push her buttons. There is so much chemistry between the two of them, but they don't even realize it.
"So, uh, do you want some privacy there? Based on the look on your face I'm thinking whoever you're conversing with isn't your favorite person right now," Link says from the couch.
"Oh yeah, no, it's fine. It's fine." I shove my phone back into my purse and take a seat next to him.
"So, what are we filming tonight?"
Link's eyebrow lifts and a cocky smile slides into place and oh, shit… I'm replaying what I just said back in my head.
"Well, baby, I'm thinking we should do something extra kinky to celebrate your big news."
"Argh, Link, you're slime. That is not what I meant, and you know it." Needing to look the other way, I reach out and push him and his suggestive eyebrows out of my face.
Deep, rumbling laughs pour out of him and while it's a sound I love to hear, I'm annoyed it's at my own expense.
"I can leave." I go to stand when his fingers circle my wrist, he gently pulls my arm back toward him until I'm sitting down again.
"You set yourself up for that one, Rubes. But anyway, I took a poll and the fans want the next game I cover to be Bomberman. So, let me set up the video, record my intro and then we can start playing. I'll record our voices as we play so we can provide commentary. Remember, tips and tricks are key."
He stands to set up the system. The guys have everything they need to play a team game of Call of Battle. They also have everything necessary to live stream and record whenever they need to. Normally, Link does his video thing in his room below, but he mentioned something about a new gadget Bernie installed on their system up here that he wants to use. Hell, I don't know, I just pretend to follow what the heck they say when they are talking about hardware and software and live-streaming and voice-over stuff.
"So, at what point can I stop holding back and just kick your ass while we play? After two or five rounds?" I toss out there.
He's facing the TV screen but stills at my comment. He slowly looks at me over his shoulder and says suggestively, "You can try holding back, but it's probably going to take more than a few rounds." And then he winks.
I can't help it, I burst out laughing.
Readers should read this book….
Because it's nerdy and flirty. There is also a lot of heart, and I tried to bring out the feels in this one. As fun as Ruby and Link are, they hit a fork in the road, and they have to find the right path… together to make it out on the other side. Ruby is strong and independent, so this isn't easy for her. Plus, Link is probably the perfect book boyfriend.
What are you currently working on? What other releases do you have in the works?
I'm currently working on my first non-gamer boy book. It's standalone with all new characters. I'm really excited about it and will be able to start talking about it next month!

Thanks for blogging at HJ!
Giveaway:

$10 Amazon GC + digital copy of Level Me Up & One More Round
To enter Giveaway: Please complete the Rafflecopter form and Post a comment to this Q: In GAME ALL NIGHT, Ruby totally nerds out over comic books and Link, video games. What is your "nerdom" and why?
Hint: the definition of nerdom: the quality or state of being a nerd.
Excerpt from Game All Night:
"Alison," I say sliding into the high top next to Gia.
She pops her gum which is obnoxious enough but accompanies it with an eye roll.
"Roxie."
I fight my own eye roll. Of course, I know her name. Once she figured out I was just being a bitch, she started doing the same. And so, it goes on like this every time we are in the same room with each other.
"So, how awesome is it that Dex and Morgan are getting married? I can't wait to see her dress. Do you know when she is going to start shopping for it?" she's bluntly asking Gia.
"Yeah, she's actually going tomorrow. Her dad and step-mom are staying in town for a couple of days to visit, so we are all going with her step-mom to look at dresses." Gia sounds excited at the prospect of shopping for wedding dresses. Morgan was shocked she was able to get a couple appointments at bridal salons on such late notice.
"I was just telling Lincoln that we will need to start shopping for our wedding attire soon so we don't run out of time." Amber smiles and I cringe. Did I mention she calls him Lincoln? Not even his mother calls him by his full name. Not that I've met her …
"You know, Link," I enunciate his name, "is a groomsman, so he won't be matching you and your dress, he'll be wearing whatever Morgan picks out."
Breathe, breathe, breathe.
Gia shoots me the side-eye. I try to bite out a smile.
"Silly, I'll buy my dress to match whatever the bride picks. That's what you do when your boyfriend is in the wedding party," she explains as she loudly pops her gum.
I want to reach over the table and slap it right out of her mouth. I'm not sure what her age is, but I know Link isn't into jailbait, so she is clearly old enough to properly chew her gum.
Gah! She's annoying as fuck!
I'm getting worked up and I need to get away from her.
I tune out the rest of the shit that comes out of her mouth. Something to do with trying to get an invitation to the dress fitting in the morning. Bug that.
I slide out of the stool and eyeball Gia who seems relieved I'm removing myself from the danger zone.
I walk over to the bar and silently count to ten between deep breaths.
"Hey Rube," Simon says and hands me a lemon drop. I look to him to accept and see the knowing smile on his face means he anticipated my need for this.
"Rubester!" Link says, taking a swig of his beer.
"Don't call me that, Lincoln," I growl.
Simon snickers as Link cringes. SEE! He hates it just as much as I do.
"Why do you let her call you that?" I ask, swallowing half of my drink.
Ah. That's nice.
"Yeah, man. Tell her the business. Get your woman under control." Simon laughs at his suggestion, I lift a shoulder in casual agreement.
"Man, shut up," Link grumbles.
"So, are we meeting the sports guy tonight?" Simon asks, shifting the conversation away from The Boobs.
"Yes, he's running a little late, but he'll be here." I gulp down the rest of my drink and motion to the bartender for another.
It doesn't go unnoticed by either of us that Link is silent. I glance at him and he's staring down into his beer.
"Yeah, I'm gonna go save Gia from small talk with …" he trails off and I could swear I heard him muttering "The Boobs" under his breath as he slinks away.
I accept the new drink from the bartender with a smile and a thank you. When I look back toward Link, he's studying me.
I sigh, "What?"
"I'm just trying to figure out why now."
"What do you mean?" I ask, furrowing my brows.
"You've been dating the sports guy —"
"His name is Mason."
He rolls his eyes. "You've been dating Mason, for almost a year."
"I've decided to take our relationship to the next level. And that involves him meeting my people." I shrug.
"The next level." There's an expression on his face that I can't read. And, I'm trying to understand what's going on right now. We get along like 45% of the time. We don't talk about relationships because we usually end up arguing. So why are we having this moment right now?
"Link —"
I'm interrupted by the loud cheers over Dex and Morgan's arrival. Link seems to shake himself free of the moment, gulps down the rest of his beer, tosses the empty cup in the trash can next to the bar. The bartender is on point tonight because there is another cup waiting for him when he turns slightly and snags it up.
"Well, cheers to boyfriends and boobs, right Rubester?" He clinks his plastic cup against mine and stalks off toward Amber. I don't look away when he snakes his arm around her waist and pulls her in and nuzzles his nose into her hair.
Barf.
Excerpt. © Reprinted by permission. All rights reserved.


Book Info:
A game between friends…
RUBY
Just friends.
That's all we are,
All we ever were.
But when I finally let myself go,
Let myself really feel,
The only thing I want is him.
Despite how opinionated, frustrating, and charming he is,
We're only friends.
He's my player number two.
But lately, we're powering up,
Trying for more,
And playing this game just might destroy us for good.
LINK
She deserves better,
Better than the game-less douche who gets to have her.
She's strong, feisty, and so damn smart.
Too smart–if you ask me.
And now, I'm amped up for more,
Ready to play this game,
With no "game over" in sight.
** This book can be read and understood as a standalone but does contain minor spoilers for the first two books in the series. **
Book Links: Amazon |


Meet the Author: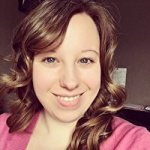 Lauren Helms has forever been an avid reader from the beginning. After starting a book review website, that catapulted her fully into the book world, she knew that something was missing. Lauren decided to take the plunge and write her first novel. While working for a video game strategy guide publisher, she decided to mix what she knew best–video games and romance. She decided to take the plunge and joined NaNoWrimo, and a month later, she had her first draft.
Website | Facebook | Twitter | Instagram | GoodReads |