Today it is my pleasure to Welcome author
Belle Calhoune
to HJ!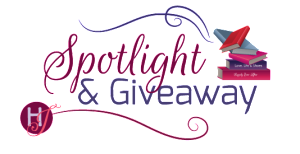 Hi Belle and welcome to HJ! We're so excited to chat with you about your new release, Her Secret Alaskan Family!

Hello. It's a pleasure to be here today on HJ

Please summarize the book for the readers here: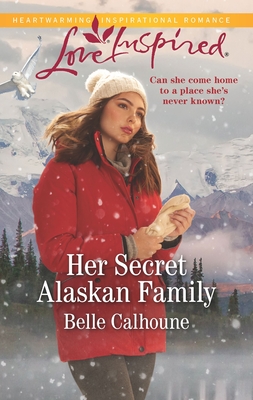 When Sage Duncan discovers on her mother's death bed that she was stolen as a baby from a small town in Alaska she sets forth on a journey of discovery. Meeting sheriff Hank Crawford on the ferry ride over to Owl Creek excites and frightens her since he's a member of law enforcement. She has to keep her identity as baby Lily North secret at all costs or risk implicating her father, who was oblivious to his wife's crimes but might be scapegoated. As Sage falls in love with Owl Creek and its residents she struggles with her complicated situation.

Please share your favorite line(s) or quote from this book:
In her wildest dreams, she had never envisioned herself traveling to this magnificent land. It had always seemed so out of reach, like a faraway constellation in the sky.
Please share a few Fun facts about this book…
Owl Creek is a small Alaskan town with one of the largest numbers of rare birds in the country, owls in particular.
Although this story isn't based on a real-life story, many similar stories of stolen babies emerged in the news after writing Her Secret Alaskan Family.
There is a chocolate factory in town. North Star Chocolate!
What first attracts your Hero to the Heroine and vice versa?
There is a strong physical attraction at first. I think Sage feels safe with Hank. Having her world turned upside down by her mother's shocking confession has turned her world upside down. Hank has never met anyone like Sage before. Growing up in a small hamlet hasn't exposed him to a lot of women, so meeting Sage feels like seeing the Northern Lights for the first time.
Did any scene have you blushing, crying or laughing while writing it? And Why?
I felt very weepy when I wrote a scene where the heroine talked about her deceased mother. Despite finding out the woman who raised her had stolen her as a baby, she still loves and mourns her "mother." Grief is like a rushing river and it hits the heroine at unexpected times. Her emotions reminded me so much of my emotions when I lost my mother. Battling grief is a process, one that can really be a tough road to travel.
Readers should read this book….
Because it's different! The heroine is dealing with a life-altering discovery that will forever alter the course of her life. It's an intriguing and heartwarming story that brings readers through a host of emotions.
What are you currently working on? What other releases do you have in the works?
I'm working on Book 4 in the Home to Owl Creek series. In May "An Alaskan Twin Surprise" Book 2 releases and in October, the third book (untitled) releases.

Thanks for blogging at HJ!
Giveaway:

2 Print copies of Her Secret Alaskan Family. USA Only.
To enter Giveaway: Please complete the Rafflecopter form and Post a comment to this Q:

Would you head to Alaska seeking answers if you were in Sage's shoes?
Excerpt from Her Secret Alaskan Family:
Hank felt the corners of his mouth twitching with merriment. The suitcase was nearly as big as the woman herself. He led the way off the ferry and down the pier. Once they reached the pickup area, he deposited the luggage on the ground. Although he wanted to ask her if she had a ride and where she was staying. Hank felt he might be overstepping if he did so. A few minutes ago it was as if a curtain had come down over her face when they had been speaking. As a law enforcement officer, he had been trained to watch facial expressions and body language. She had seemed a bit closed off. However, Hank was far less adept at picking up on signals from females. His romantic past still hung over him like a dark cloud. Sage was appealing to him and he didn't quite know how to handle the situation. Judging by her ring finger, she was single. It was a rare occasion when he felt such an attraction at first sight. But it didn't matter what he felt. He needed to focus on the lessons he'd learned in the past from his ex-girlfriend. He had no intention of making himself vulnerable again. Now that he was a man of faith, his entire life had transformed.
Excerpt. © Reprinted by permission. All rights reserved.


Book Info:
Can she come home to a place she's never known?
Everyone remembers the kidnapped Alaskan baby…but they don't know she's returned home.
Sage Duncan is the only person in Owl Creek who knows her true identity: the missing Alaskan chocolate heiress. Now she's returned to Alaska to learn about the family she was stolen from—without disclosing her identity. But keeping her deep secret from gorgeous town sheriff Hank Crawford is much harder than Sage thought…especially when she finds herself falling for him.
Book Links:  Amazon | B&N | iTunes | kobo | Google |


Meet the Author:
Belle Calhoune is a Publisher's Weekly Best-selling author of Inspirational romance. She was recently added to the RWA Honor Roll. Growing up in Massachusetts across the street from a public library shaped her early life. She is a hybrid author, writing for Harlequin Love Inspired while also self-publishing. She has written over thirty-five novels. She is the author of the best-selling series, Seven Brides, Seven Brothers and Secrets of Savannah Series. Belle is known for creating diverse characters. The winner of the Angeline Bishop award for multicultural debut for her Seven Brides series, Belle has hit the best-seller lists with many of her books. Recently, one of her books, An Alaskan Christmas, was made into a television movie (Love, Alaska) by Brain Power Studios and aired on the Uptv network. She lives in Connecticut and enjoys traveling and spending time with her family. Writing in her pajamas is a great perk of being an author.
Website | Facebook | Twitter | Instagram | GoodReads |