Today it is my pleasure to Welcome author
Kari Lynn Dell
to HJ!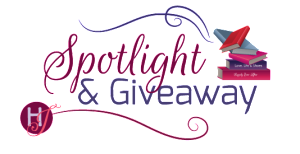 Hi Kari Lynn and welcome to HJ! We're so excited to chat with you about your new release, Last Chance Rodeo!
Please summarize the book for the readers here: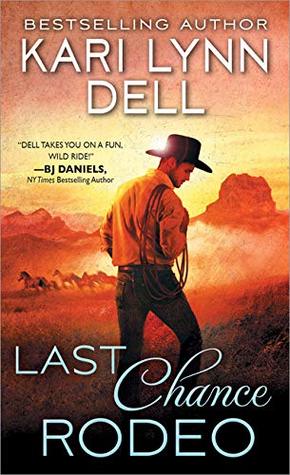 For me, Last Chance Rodeo is a tribute to all the incredible human beings who are determined to save the world one child at a time by taking them into their homes and their hearts, giving them security, encouragement, and most of all, hope. The belief that they matter, and they can be more than the world would have them think. It's also about how a cowboy who starts with all the advantages can lose his way, then find it again in what would seem to be the most unlikely place, turning the white savior trope on its head. While the story doesn't shy away from the challenges we see daily here on the Blackfeet Nation, I preferred to shine a light on the soul and tenacity of a people who have taken what was forced upon them and made it their own—with the love, laughter, and fierce compassion that are an integral part of the family and friends who inspired this book.
And of course, it is the story of how one extremely special, very opinionated horse can change the course of several lives, as you learn in the first three lines of the book.

Please share the opening lines of this book:
When David Parsons rode into the arena in Cody, Wyoming, he knew in his gut he'd ride out a winner. He was on that kind of roll. He'd drawn the right calf and, Lord knew, he was riding the right horse.
Please share a few Fun facts about this book…
This book is unique in that the setting is almost entirely real. If you visit the Blackfeet Nation and Browning, Montana you will see most of the locations, right down to the concrete tipi. The story was also inspired by true events—the disappearance of a elite tie down roping horse named Freeway, who went missing from a rodeo in Fort Madison, Iowa and reappeared several years later in the possession of an eighteen year old rookie. Most fun of all, though, was creating the horse Muddy from a mash-up of all the very special and opinionated horses who have blessed my rodeo life.

If your book was optioned for a movie, what scene would you use for the audition of the main characters and why?
If we had a casting call for a movie of this book, I would chose the scene where David arrives at the Montana State High School rodeo in search of his horse, because it sets up the central conflict and introduces all the main characters—David, Mary, Kylan, and my four-legged favorite, Muddy.
Muddy stopped and Kylan flew off his side, more of an ejection than a dismount. His legs buckled and he went to his knees, but he got his left arm hooked over the rope. Muddy hustled backward, pulling the calf so when the kid stood up, it was right there under his nose. Kylan fumbled it onto its side, applied three deliberate, two-fisted wraps and a hooey, and then threw up his arms.
The kid wasn't much of a roper. Lucky for him, he was riding the best horse on the planet.
David's horse.
Fury exploded in his head, as white-hot as those damn fireworks in Cody. David spun on his heel and strode around to where Kylan was surrounded by friends, all slapping palms and bumping fists with him. And there was Muddy, tugging at the reins, impatient as always.
David stepped into the kid's path. Kylan squinted up at him, confused.
"I need to talk to you," David said, voice hard, muscles knotted as he fought the urge to yank the reins out of the kid's hand.
Kylan looked past him, as if for help. David glanced over his shoulder to find two girls with their arms around each other, their smiles fading as they saw his expression. The smaller one pulled off her sunglasses, and there was nothing childish about those eyes.
Not a girl. A woman. "What do you want with Kylan?" she demanded.
He could see she wasn't old enough, but David asked anyway. "Are you his mother?"
"Close enough."
"Good," David said. "Maybe you can explain why your kid is riding my horse."
Excerpt. © Reprinted by permission. All rights reserved.

What do you want people to take away from reading this book?
I hope readers leave this book with a deeper sense of how each one of us has something to give that can make a difference in a life, even if it may seem insignificant to us, and that the direct connection between humans is truest path to acceptance and understanding, something we direly need in our world right now.
What are you currently working on? What other releases do you have planned?
My next release will be Relentless in Texas in March 2020, the sixth and final book of my Texas Rodeo series, which is already in the hands of my editor. I've just started the book that will be the first in a brand new rodeo series set here in my home state of Montana! Readers can find my latest book news and links to my social media at KariLynnDell.com, plus subscribe to my newsletter for tales about our adventures out here on the ranch and on the rodeo trail.

Thanks for blogging at HJ!
Giveaway:

Paperback copy of Last Chance Rodeo by Kari Lynn Dell
To enter Giveaway: Please complete the Rafflecopter form and Post a comment to this Q:

I believe stories written by and about people who are outside our own culture are a great starting point for bridging these gaps, so I'd love to hear from your readers about the books they loved that introduced them to a whole new perspective.
Book Info:
He came to Blackfeet Nation looking for his missing horse
And found the heart he'd lost along the way.
One thoughtless moment cost David Parsons everything—his irreplaceable horse, his rodeo career, and his fiancée. After four long years he's finally tracked his horse to the Blackfeet Reservation and is ready to reclaim his pride.
It should be the happiest day of his life. But the troubled young boy who's riding Muddy now has had more than his fair share of hard knocks, and his fierce guardian, Mary Steele, will do whatever it takes to make sure losing this horse isn't the blow that levels him. David finds himself drawn to both woman and child, and is faced with a soul-wrenching dilemma: take his lost shot at rodeo glory…or claim what could be his last chance to make his shattered heart whole?
Book Links: Amazon | B&N | iTunes | Kobo | Google |


Meet the Author: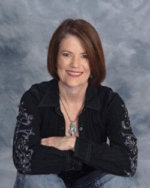 KARI LYNN DELL brings a lifetime of personal experience to writing western romance. She is a third generation rancher and rodeo competitor existing in a perpetual state of horse-induced poverty on the Blackfeet Nation of northern Montana, along with her husband, son and Max the Cowdog. Visit her online at www.karilynndell.com.