Today it is my pleasure to Welcome author
Donna Kauffman
to HJ!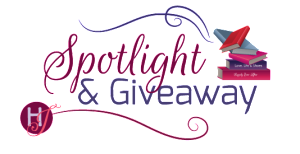 Hi Donna and welcome to HJ! We're so excited to chat with you about your new release, Lavender & Mistletoe!

Hello! I'm happy to be here. Thanks so much for having me as a guest today.

To start off, can you please tell us a little bit about this book?:
Lavender & Mistletoe is a fun, holiday novella set in the world of Blue Hollow Falls, my current series set in the Blue Ridge Mountains of Virginia. The story stands alone — all the stories in the series do – but this one was a particular favorite to write as it allowed me to further explore the lives of the women who own and run Lavender Blue Farm & Tearoom, first introduced in Lavender Blue. In this story, Avery, the youngest of the four, finds herself quite surprisingly falling in love!

Please share your favorite lines or quote(s) from this book:
Avery has what her friends call a "big brain" and that wouldn't be an overstatement. She's the one studying others, always analyzing and making charts. Her latest project is figuring out love and attraction and she thinks the night they meet the new vet while on an emergency call, he'll be perfect for her best friend Chey. So imagine Avery's surprise when her big brain gets all discombobulated the moment he turns his attention on her, I love this next snippet because this is when we know, even if she doesn't, that she's going to learn a whole lot more about attraction and love firsthand this go around…

Avery barely stopped herself from walking straight into him. They were close now, mere inches apart, and she had to look up to meet his gaze. Northern Lights green, she thought, assessing the exact shade of his almost hypnotic green eyes.
"We should get you out of those wet clothes," he said, his voice quieter.
She shivered then, and it had absolutely nothing to do with being cold. Quite the opposite. Damp was still a fitting adjective, though.
For the first time in Avery's life, her big brain couldn't seem to compute anything. No note-taking, no recording every last detail of this moment and her reaction to him to add to her latest research topic.
In fact, the only words that came to her were…yes, please.
What inspired this book?
Imagining the holiday season on a lavender farm in a big, rambling country home definitely inspired all the scents, sounds, and descriptions that fill the story. Beyond that, though, there was a specific inspiration for the hero, veterinarian Ben Campbell, and his work developing prosthetics for animals. My oldest son has a dog who, years ago, was partially paralyzed by a spinal injury. We did a lot of research back then trying to find ways to keep Lilly mobile and functioning and happy, I was amazed at the technology, even then, We were very fortunate in that surgery fixed her paralysis, but that research stuck with me and I knew I'd want to explore that field again at some point for a future book.. Lavender & Mistletoe turned out to be the perfect story for that!
How did you 'get to know' your main characters? Did they ever surprise you?
I get to know my characters while writing them, which is always a fun discovery. In many ways they stay true to how I initially imagine them, but yes, they are also full of surprises. In this story, I wanted to bring a purely joyful, fun, feel good holiday story that would have readers smiling throughout, and I hope I did that. But even with that in mind, Avery and Ben both surprised me in just how easy they made it to write their back-and-forth dialogue, the humor, and the more serious dialogue as well. It was as if they were just there in the room, and all I had to do was keep up and type faster. (I wish all books were like that, but I'll take them when I can get them!)
What was your favorite scene to write?
There are so many to choose from, but one of my favorites is the opening scene where Avery rescues a baby goat who's been tossed from a truck in a snowstorm. It was a fun way to open a book, with instant action and Avery, her friend Chey, and even the goat, having a say in how that rescue was going to go. One of my more favorite story-openers. Here's the opening few paragraphs…
"Don't you even think about dying on me," Avery Kent warned the muddy, wet bundle in her arms. She turned and very carefully began picking her way through the snow and ice, heading back toward Chey's pickup truck. "The one time I'm not wearing sensible footwear," she went on, "and then you happen. I knew I should have worn my snow boots. 'Dress up,' they said. 'It's a party.' Well, now you know why I don't do parties. Not in the winter, at any rate." The bundle in her arms didn't so much as budge at her mini lecture, not even a pitiful little bleat. She tried not to let that discourage her. "Looks like we'd have both been better off staying home," she went on, trying to modulate her voice to something more soothing. She tended to lecture when she was scared. Family trait. Thanks, Mom.
"What on earth are you doing?" Chey called from the side of the road. She'd dressed up, too, which had been an even more unlikely event. Chey spent most of her time in the stables or out in the lavender fields. Her idea of dressing up was putting on clean jeans and knocking the barn off her boots.
"Now, don't let her scare you," Avery continued, keeping her eye on the path she was slowly traversing and not on her injured passenger. "I tend to lecture when I'm nervous. Chey goes straight to yelling. Not that I'm nervous," she hurried on. "I mean, I am, but just about the snow and ice. Not about you. You're a champ. You're going to be fine."
"For God's sake, what was so important that you had to suddenly scream at me to stop the truck?" Chey yelled from her position at the top of the short embankment. "It took everything I had to keep us from ending up in a ditch, and given I've spent the past hour struggling with these road conditions, I really didn't need any additional obstacles, you know?"
Avery arrived at the base of the little slope that led up to the side of the road. She'd made her way down said slope fairly well as the snow was deeper there, providing a bit more resistance, while she used her arms for balance. If you could call waving them wildly as she slipped and slid her way down, barely managing to keep from falling on her backside, a smoothly executed transition. Unfortunately, from her current standpoint, she didn't see how she was going to make her way back up the short incline, especially now that her arms were full.
She looked up at Chey, the angle allowing the tiny particles of snow now pelting down to cling to her lashes and sting her eyes. "Help?"
What was the most difficult scene to write?
Often times this question would have me narrowing down from a long list, but in this case, I have to say, there were no difficult scenes in terms of writing. Some stories come to you and just flow. As I said above, I only wish that was the norm and not the exception!
Would you say this book showcases your writing style or is it a departure for you?
This absolutely showcases my style. I love combining humor, heart, serious reflection, witty banter, and open conversation that leads to deeper understanding between the characters. I want them to work things out and see them working together to overcome the obstacles in their way is important to me, as it shows how their relationship deepens from attraction, to affection and respect, to love. I also love exploring relationships beyond the hero and heroine. Family, whether from birth or a family made, is also a big focus for me, and I was happy to get to explore that a bit with both Avery and with Ben in this story.
What do you want people to take away from reading this book?
Happiness. At it's heart, this story is meant to make you feel good, to give you a brief escape to a snowy lavender farm where you can enjoy the holiday spirit while watching — hopefully smiling and laughing — as two unlikely souls find their way to happy-ever-after.
What are you currently working on? What other releases do you have planned?
As I mentioned above, there are four women who run this lavender farm. The first, Hannah, found her love story in Lavender Blue, where the farm was first introduced. Avery finds her man in the Lavender & Mistletoe holiday novella, but that leaves two other women with stories to tell. I'm happy to say that Under a Firefly Moon, which comes out in January 2020, will feature both Chey and Vivi's love stories, in a full length release. I hope readers love seeing how things work out for them both. I can guarantee you some surprises! It was a challenging book to write and I loved every minute of it!
Thanks for blogging at HJ!
Giveaway:

Because Lavender & Mistletoe is an e-novella, I wanted to giveaway something a bit more substantial. So up for grabs is a signed copy of Lavender Blue (the book that introduces the lavender farm and the ladies who own it) and an advance copy of Under a Firefly Moon, which completes the lavender farm stories. This giveaway is open to readers everywhere!
To enter Giveaway: Please complete the Rafflecopter form and Post a comment to this Q:

Assuming you're a fan of holiday romances (and what's not to love?) do you save them to read over the holidays, or do you dive in the moment they start finding their way to the shelves? I'm in the latter group. I gobble them up as they come along (or I'd never get to read them all!) Of course I also watch holiday Hallmark movies any time of year, so clearly if it's out there, I'm on board! Something about holiday romances always feel like you're opening a special little happiness present. And I'll take all of those kinds of presents I can get!
Excerpt from Lavender & Mistletoe:
"He's perfect for you," Avery all but gushed as they set the kitchen table later that evening. "I mean, you have eyes in your head. He's like a walking pheromone cloud."
Chey just smiled and shook her head, as if, once again, Avery had missed the obvious.
And for all that she was the genius in the group, it was true that one of the byproducts of always being "all up inside her head," as Vivi called it, was that she often missed certain nuances or inferences. "What?" Avery asked, stopping mid-napkin fold. She glanced at Vivi, who was stationed in front of the stove. "What am I missing?"
Vivi turned down the flame under the big pot of beef stew she'd been simmering most of the day, then wiped her hands on a dishtowel before patting at her lavender-shaded updo. Vivi had been born in New Orleans but had gone on to become a staple of Broadway musicals as a showgirl, then from there had launched a career as a costume designer. In her sixties now, she still carried herself as smoothly and regally as if she were always sporting one of those twenty-pound headpieces she'd worn on stage back in the day. She was both flamboyant and polished, like a fine gem. Avery loved her like the favorite colorful aunt she'd always wanted and never had.
"He's traveled the world," Avery went on, "and Chey was on the rodeo circuit from birth to adulthood. You both have seen things, traveled, had adventures; you share a wanderlust—"
"Had," Chey repeated. "I have no plans to wander from here." She smiled at her friend, true affection in her eyes now. "I appreciate your looking out for my romantic interests, but—"
"But you're too stubborn to even consider what's right in front of you," Avery said. She finished the linen napkin fold, something she'd seen in a magazine eight years ago. Eight years, three months, two weeks, and a day, to be exact. It had been a Tuesday afternoon. Avery had been intrigued by the idea that fabric could be folded into shapes but hadn't ever had reason to give it a try. Despite being able to remember the entire tutorial, word-for-word, photo-for-photo, her resulting swan looked more like a wilted lily. Perfect recall was handy, but that didn't automatically imbue her with the ability to put what she learned to perfect use. Sighing, she set the napkin on the plate and looked back at Chey, who was putting out the silverware. "If you saw the way he looked at you."
"Looked at me?" Chey said on a surprised laugh. "Honey—"
"Vivi, if you'd been there, you'd agree with me," Avery said. "I mean, he didn't ogle her, or anything offensive, but I've charted things like pupil expansion and breathing patterns, and he was definitely exhibiting all the signs of a man—"
"You know, Avery's right," Chey said, purposely not looking at Vivi, who had turned back to her stew pot.
She'd missed something again, clearly, but she was too surprised by Chey's capitulation to spend time wondering what it was. "I am?" Avery said. "Of course, I am," she followed up quickly, not wanting to give Chey a chance to wriggle out of it. "Give him a chance–that's all I'm saying. Who knows, maybe he won't want to wander away from Blue Hollow Falls, either."
"It's just dinner," Chey retorted, but quickly lifted her hand to stall any further persuading. "I agree he's a nice guy, seems like a decent vet." She grinned then. "And that deep voice with that accent does do things, you know?"
"Right?" Avery exclaimed, happy and relieved to see her friend wasn't so unaffected after all. "I think I've narrowed it down to southeastern United States, likely Georgia or thereabouts—perhaps he was raised there—with definite signs of time spent in Australia. I haven't studied dialects in that country, so I couldn't say from what region, but he's certainly done more than visit."
Chey studied her friend, but her smile was wide and true as she simply nodded in agreement. "Whatever it is, wherever he's lived, he wears it well, I'll say that."
"Indeed," Avery said, satisfied that Chey would at least welcome their guest; then they'd see what they'd see. Avery picked up another napkin,already plotting how she could make sure that Chey and Ben had some alone time that evening. Showing him the stables was the obvious play, but Avery always liked to have a back-up plan in place.
Surely if the two of them spent time alone together, nature would work its magic. How could Chey not get swept away when Ben looked at her with those intent, emerald green eyes? And it wasn't just the good looks or the easy charm. He would make her laugh and smile like it was the easiest thing in the world. No awkward silences, no time to worry how you looked, or if you were saying the right thing, sounding too geeky or over-analytical. He was quick and sharp, easy to be with. Laugh with. Joke with. How could Chey spend any amount of time around the handsome doctor and not find herself falling for him?
Avery realized she was fanning herself with the napkin rather than folding it. She caught Chey's knowing smile and quickly jerked the linen cloth back down and started her attempt at a butterfly fold. So what, she thought. Of course being around a smart, sexy guy like Ben affected her, too. She'd have to be dead not to respond to the man's charisma. It was a relief really. Knowing she was normal like that. It had been a very long time since she'd felt much of anything.
Excerpt. © Reprinted by permission. All rights reserved.


Book Info:
This Christmas, small-town Blue Hollow Falls will work big holiday magic for two people who have researched everything but love . . .
Avery Kent needs a project. The busy brain that earned her two PhDs before the age of eighteen is fascinated by the home she's created with her three friends in Blue Hollow Falls, but the farm and the tearoom are running like clockwork now. As the holiday season approaches, it's time for Avery to dive into one of her last uncharted research topics: love. Not for herself, of course; for her friend, Chey! But a closer look at the handsome young veterinarian Avery has chosen for this romantic equation has her wishing for gifts she never thought she wanted . . .
Another former child prodigy, Ben Chandler is more like Avery than she ever imagined. His intellect is a perfect match for hers—and everything else about him attracts her in ways that send delicious tingles down her spine. But a relationship? That's something Avery will need to analyze—unless her friends can help Ben convince her that romance is more magic than science, and that a good old-fashioned kiss under the mistletoe is the perfect way to open her heart to the possibility of the greatest gift of all . . .
Book Links: Amazon | B&N | iTunes | Kobo | Google |


Meet the Author:
Donna Kauffman is the USA Today and Wall Street Journal bestselling author of over 70 novels, translated and sold in more than 26 countries around the world. Born into the maelstrom of Washington, D.C., politics, she now lives in the Blue Ridge Mountains of Virginia, where she is surrounded by a completely different kind of wildlife. A contributing blogger for USAToday.com, she is also a DIYer, a baker, a gardener and a volunteer transporter for the Wildlife Center of Virginia and Rockfish Sanctuary. Please visit her online at www.DonnaKauffman.com.
Website | Facebook | Twitter | Instagram | GoodReads |