Today it is my pleasure to Welcome author
Sawyer Bennett
to HJ!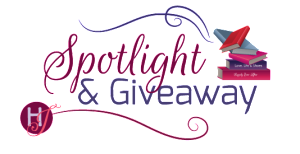 Hi Sawyer and welcome to HJ! We're so excited to chat with you about your new release, Legend!

Hey Junkies, it's game time!!

Please summarize the book for the readers here: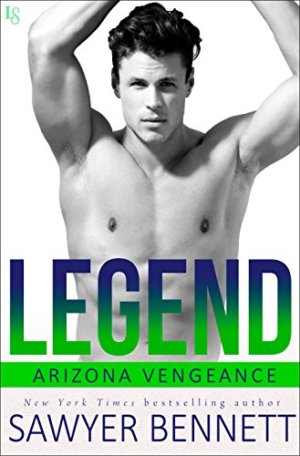 Legend Bay is the star goalie for the Arizona Vengeance and playing the best hockey of his life. But his life is about to be turned upside down when he finds a pink bundle of joy on his front porch. Throw in his annoying eclectic, but stunningly sexy neighbor, and Legend is in for a wild ride.

Please share the opening lines of this book:
The glow of Pepper's house comes into view as soon as I turn onto our street. I wasn't surprised when the day after Thanksgiving, her house was miraculously transformed into a psychedelic Christmas wonderland, complete with multicolored lights over every line and angle, a huge plastic Santa with reindeer on the roof, and speakers mounted in the trees that played Christmas carols. There's even a massive spinning mechanical display of Frosty the Snowman that blows fake snow up into the air every few minutes.
Please share a few Fun facts about this book…
Legend features a cameo from Gray Brannon and Ryker Evans, the Cold Fury series' golden couple.
Legend's neighbor Pepper writes a children's series called The Grand Adventures of Penelope and Bert, which is based on the geese that live in my backyard. My five-year-old daughter named them Penelope and Bert, and their gosling is named Princess.
Please tell us a little about the characters in your book. As you wrote your protagonist was there anything about them that surprised you?
Legend Bay is living (and loving) bachelor life. He makes no apologies for the fact that he isn't looking to settle down, but when he finds out he's a dad, he doesn't hesitate to rise to the challenge.
Pepper Nantais is Legend's neighbor. A children's author, she's flamboyant and takes great joy in torturing Legend with her garish lawn ornaments. But when Legend seeks her out for help, she drops everything to come to the aid of her sexy neighbor in need.
If your book was optioned for a movie, what scene would you use for the audition of the main characters and why?
"I can't thank you enough," I tell her as I lean against the doorjamb, crossing one ankle over the other. "I would have never been able to do this on my own."
"Sure you would have," she says with a humble wave of her hand. "You just would still be going at it and probably not finished until morning."
She punctuates that with a not so subtle yawn.
"Come on," I say as I straighten and wave my hand. "Let's get you to bed."
The minute the words are out of my mouth, my body tightens and a hundred lewd thoughts run through my head of Pepper in my bed. The things we could do to each other and—
Pepper yawns again, and it snaps me out of it. She glances at her watch. "Yeah . . . I didn't realize it was so late."
She walks toward me and I turn slightly for her to precede me out the door. It brings our bodies dangerously close.
She stops and looks up at me, and fuck . . . I didn't know eyelashes could be that long and thick.
"Thank you," I say slowly and with what I hope comes across as utter gratitude. "Again, just . . . thank you."
"You're welcome." Pepper smiles and moves to give me a hug.
Or so I think.
It's one of those one-handed things, and my arm goes awkwardly around her waist. I bend to accept the half-embrace, and she goes to her tip-toes.
To kiss me, I think.
So I turn my face to accept, except she turns her face too and it's clear she's going for just a kiss to my cheek. My mouth lands gracelessly against the side of her nose and she ends up kissing my ear.
Despite the blunder, she still has an arm curled over one shoulder and I've got an arm around her waist, and we're very, very close. We both go still for a moment, and then maneuver our heads ever so slightly so we can look into each other's eyes. Mere inches separate us and I can feel her breath on me.
"Did you just kiss my nose?" she asks, her lips quirking up into a smile.
"It's your fault you moved your mouth," I mutter back to her.
"So you wanted to kiss me?"
Fuck, why does she have to sound so expectant? Why do her eyes seem to sparkle with almost a daring quality?
I tighten my arm around her waist, pulling her into full body contact with me. The tension that's been building inside of me at the fact that I'm going to be a father starting tomorrow begins to boil. I lean down so I'm almost nose to nose with her. "It would not be a good idea for me to kiss you."
"Why is that?"
Again, fucking breathy sounding as if I'm robbing her of air.
"Because there's a whole lot more I'd like to do to you, Pepper, and they're probably really fucking inappropriate."
She gives a shake of her head. "Not inappropriate."
"You don't know what I'm envisioning," I warn her.
"It would be interesting to find out," she teases me. "You're not the most creative or artistically inclined person, so I wonder—"
I shut her up with my mouth on hers. Immediately both her arms are around my neck and the kiss goes nuclear and deep. My hand drops to her ass, and I pull her into me, so she has no misconception about what those dirty thoughts have already done to my body.
What do you want people to take away from reading this book?
Life can change in an instant, and we need to be ready for whatever comes our way.
What are you currently working on? What other releases do you have planned?
There is more Arizona Vengeance coming in 2019! Dax (Book #4) releases July 9, and Tacker (Book #5) releases November 5. I am also launching an all new romantic suspense series on May 5 with the release of Code Name: Genesis. If you're a fan of the Wicked Horse Vegas series, you'll likely recognize the hero, Kynan McGrath.

Thanks for blogging at HJ!
Giveaway:

Signed galley copy of Bishop (Arizona Vengeance, Book #1). US only.
To enter Giveaway: Please complete the Rafflecopter form and Post a comment to this Q:

Legend is a professional hockey player. Who is your favorite professional athlete?
Excerpt from Legend:
"Got any liquor?" he asks. "Because I could use a drink. I have some at my house, but that's farther away than your house."
I try to ignore the feeling of euphoria that he wants to continue to hang out for a bit. "Bourbon, tequila, and vodka. What's your poison?"
"Wonder what all three taste like together?" he drawls, his voice sounding as tired as he looks.
"It tastes like vomit," I assure him. "If you combine all three, it tastes just like vomit."
"Then I'll take bourbon," he says and opens the passenger door.
I lead us through the garage, past the laundry room on the left and into my kitchen. Legend looks around with interest, but his expression is neutral as he takes in my bright blue cabinets, hand-painted tiles behind the stove in vivid reds, blues, and greens and mismatched stools I'd found at a garage sale and refinished myself. My kitchen leads into my living room, which is also decorated brightly in primary colors.
I bet his interior decor is done in browns and cream colors.
Even though I have a built-in bar, I don't drink enough to stock it with glasses and such. Instead, I keep a fifth of bourbon, vodka, and tequila in a kitchen cabinet next to my coffee cups.
With bourbon in hand, I grab two mugs and ask if he wants ice. He declines and I pour a hefty shot for him and a tiny shot for me.
I hand him his drink and suggest, "Let's sit in the living room."
Legend follows me in there, taking note of the Scrabble board on the coffee table. "Sorry I ruined your Scrabble party."
My responding laugh is enough to make him smile back at me. "You didn't ruin it. I have them often enough that this one won't be missed."
"Scrabble's a good game," he says as he sits down on my couch. It's covered in a navy denim material that's super soft to the touch and the cushions are deep and plush. He slouches down into it, propping an ankle up on the opposite knee.
Staring down into the liquor, he says, "What a night, huh?"
I sit at the opposite end of the couch, kick my sandals off and pull my feet up underneath me. I tug the edges of my cotton skirt down for modesty. When I look over at Legend, I find him watching me like a hawk and it causes my skin to flush.
He holds his mug up. "A toast. To you. For being there for me on what is probably the most momentous night of my life."
I don't reply for a moment, but slowly raise my own cup. "To you. For handling this with a hell of a lot of grace and strength. Most people would be falling apart by now."
Legend snorts before putting the mug to his mouth, and by the way he tilts it back deeply and his throat works, I know he swallowed the entire amount. He hisses through his teeth and pushes up off the couch, heading into the kitchen.
I watch silently as he grabs the bottle and heads back my way. He doesn't sit but rather pours himself another shot while standing on the opposite side of my coffee table. He places the bottle down and takes another deep drink.
When he looks at me, his eyes are swimming with emotion. "I can't be a dad. I'm not ready."
I don't know if it's true or not, so I tell him what he needs to hear. "Yes, you can and you are ready because you very well may have to be."
Legend shakes his head. "I travel 50 percent of my work year, sometimes I'll be gone as much as seven days straight. How the hell can I care for a child?"
"You get a nanny," I tell him simply. "You can afford the best child care with what you make."
"Okay," he says as he starts to pace. He points his mug at me. "I'll give you that. But what type of parent am I, traveling away from my kid for days and days at a time?"
"Take her with you," I reply with a shrug. "I'm sure you can afford that too."
Legend rolls his eyes at me. "You have an answer for everything."
"That's because there is an answer for everything." I give him an understanding smile and take a tiny sip of my bourbon. It burns going down, but I welcome the bit of calm it will bring to me because having Legend Bay in my house is a bit disconcerting. "You just have to figure out some things, that's all."
His body goes still as he stares at me. I think my words might sound trite and perhaps a bit offensive, as if I'm downplaying the magnitude of what he's facing.
He surprises me when his lips curl up and his eyes flash with amusement. "How is it just but a few short hours ago I was cursing you when I pulled into my driveway, looking at your Griswold decorations and now I'm sitting in your living room getting sage advice from you?"
"Technically, you're standing," I point out with a grin. "And I'm convenient, I guess."
"You're not convenient," he growls low.
"Why do I irritate you so much?" I ask curiously.
"You don't," he asserts confidently.
"I did," I retort with a laugh.
Legend stares at me, seemingly trying to figure out what to say. He certainly can't deny I used to piss him off a lot.
It's with a bit of disappointment that he just shrugs. "I don't know. You're just so . . . out there. Ostentatious. It grated on me, I guess."
"You are kind of a stick-in-the-mud," I tell him sagely.
He shakes his head and glares at me. "I just happen to like order. And rules. It's the way I was raised."
"Military?" I guess.
I get a slow blink of surprise in return, and he admits, "Navy. My dad was a pilot and now he flies commercially since he retired."
"Now it's all making sense," I drawl. "I guess a fun-loving, bohemian-type woman like me must put you on edge."
"I've dated fun-loving women," he mutters.
"Yes, but we're not dating. Just neighbors. I get it. I must offend your notions of order when I so flagrantly violate all the HOA rules."
Legend smirks at me. "Now you're just mocking me."
"Pretty much," I say with a laugh and take another miniscule sip of the liquor. "But seriously . . . you need to loosen up just a bit."
His smile slides from his face. "Just how am I supposed to do that? Especially if I have a newborn to starting caring for?"
It's a valid question. The most important one of the night.
I don't have a long-term solution, but I think I can ease his mind if but for only a moment.
Uncurling myself from the couch, I place my cup on the coffee table. I move around it slowly, gliding toward Legend who watches me with dark eyes.
When I reach him, I put my hands on his chest . . . feel the hard thump of his heart there and go to my tiptoes.
"Like this." I instruct him on the fine mechanics of "loosening up" and press my mouth to his.
Excerpt. © Reprinted by permission. All rights reserved.


Book Info:
The Arizona Vengeance is hockey's hottest new team. But hockey's hottest goalie is learning that even the best players sometimes need an assist.
Everything is clicking for the Vengeance. We may be new, but we're well on our way to winning the championship, and I'm having the time of my life headlining the sports media as the hottest goalie—hell, player—ever. I for one am going to live up to my name . . . because I am Legend Bay.
Dragging my ass home from the gym, I'm blinded by some gaudy, glowing holiday lights. As usual, my hot-as-hell neighbor Pepper Nantais has gone way over the top. But just as I'm about to tell her off, something else catches my eye . . . Seems like Santa left me a present, and not one I was expecting.
As life takes an unexpected turn, I realize that there's much more to Pepper than meets the eye. Sure, she's gorgeous. And exasperating. And her taste in decorating may be a bit . . . unique.
But beneath her carefree demeanor is a fierce determination and a heart of gold. And before I know it I've fallen for her. Hard . . .
Pepper is exactly the woman I never knew I needed.
Book Links: Amazon | B&N | iTunes | Kobo | Google |


Meet the Author:
Since the release of her debut contemporary romance novel, Off Sides, in January 2013, Sawyer Bennett has released multiple books, many of which have appeared on the New York Times, USA Today and Wall Street Journal bestseller lists.
A reformed trial lawyer from North Carolina, Sawyer uses real life experience to create relatable, sexy stories that appeal to a wide array of readers. From new adult to erotic contemporary romance, Sawyer writes something for just about everyone.
Sawyer likes her Bloody Marys strong, her martinis dirty, and her heroes a combination of the two. When not bringing fictional romance to life, Sawyer is a chauffeur, stylist, chef, maid, and personal assistant to a very active daughter, as well as full-time servant to her adorably naughty dogs. She believes in the good of others, and that a bad day can be cured with a great work-out, cake, or even better, both.
Sawyer also writes general and women's fiction under the pen name S. Bennett and sweet romance under the name Juliette Poe.
Website | Facebook | Twitter | Instagram | GoodReads |