Today it is my pleasure to Welcome author
Amanda Weaver
to HJ!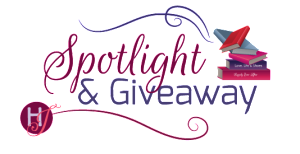 Hi Amanda and welcome to HJ! We're so excited to chat with you about your new release, Love and the Laws of Motion!

Thanks so much for having me!

To start off, can you please tell us a little bit about this book?: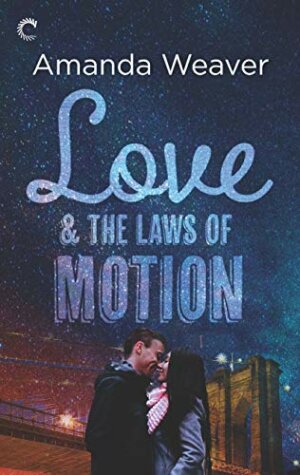 Well, Livie Romano is a brilliant astronomy student working towards her PhD, and she needs help writing a complex computer program for her research project. She finds Nick DeSantis, a computer genius and reformed hacker, who just happens to have grown up in the same Brooklyn neighborhood as her. Working together sparks a friendship…then a whole lot more.

Please share your favorite lines or quote(s) from this book:
"He wasn't looking to win her heart, so she had to make sure she didn't accidentally give it to him."
It sort of sums up the whole story perfectly.
What inspired this book?
I knew I wanted Livie to be an academic, brilliant and a bit shy. She's the kind of genius who forgets about real life sometimes. Astronomy seemed like the perfect fit. Livie's head is literally in the stars a lot of the time. Also, I have a friend who's an astronomer, and I've always thought her job was unbelievably cool. It's Dr. Ashley Pagnotta, who used to work at the Rose Planetarium at the Museum of Natural History here in NYC, and now teaches college in South Carolina. Ashley graciously helped me with the science for this book.
How did you 'get to know' your main characters? Did they ever surprise you?
I do character Q&As and that sort of thing to figure out what makes them tick before I start. I always think I have a pretty good handle on them when I start writing, but usually they end up surprising me. Or I should say, as I write them, they become clearer, revealing themselves more. For instance, I didn't intend for Nick to be a Trekkie, it just popped out as I was writing a scene. But then I thought "Of course he loves Star Trek!" By the end of the book, Star Trek ended up being an important thing he shared with his estranged older brother.
What was your favorite scene to write?
There's a scene where Livie, who is a doctoral student, is overseeing what's supposed to be an Astronomy lab class for undergrads (no one shows up.) Nick tags along with her, and they do a little light stargazing, which is hard to do in NYC, due to all the light pollution. In the course of the scene, he asks her what she loves so much about astronomy. I'm pretty fond of the exchange.
"What do you like about it?"
"Space?"
"Yeah. Is it that thing everybody says about space making them feel so small and insignificant?"
Livie laughed again and shook her head, eyes still on the stars. "No. Space doesn't make me feel small. It makes me feel bigger. More than I am."
"How so?"
"Space doesn't welcome human beings. It's not our place. We're too small, too fragile. But when I'm working, when I see something new come back from a telescope, something no one else has ever observed before, I feel like I've figured out a way around human fragility. Maybe space doesn't welcome most humans, but I've found a way to walk up there amongst the stars, to look back through time. I mean, primordial black holes! You're looking at the birth of the universe. And I can do that. Me. And that makes me bigger, stronger, than anybody else. I'm alone out there with space and all its mysteries."
What was the most difficult scene to write?
Oh, the black moments are always the hardest to write! And this one was particularly painful because Livie had opened herself up and made herself so vulnerable. So when the pain comes, it really hurts. But don't worry…I fix everything. 🙂
Would you say this book showcases your writing style or is it a departure for you?
This book is classic Amanda Weaver. I know that sounds strange when I've written Los Angeles rockstars, Victorian marriages of convenience, and everything in between. But I really love writing about two smart, unique people finding out that they fit together like puzzle pieces. And it's always fun for me to layer in stuff about their lives that they're passionate about. Livie's astronomy, Nick's genius ability to code like it's a second language… those things are challenging for me to write (since I know nothing about either subject) but I love showing a character's competence. In Book #3 of the Romano Sisters, Love Around the Corner, Livie's older sister Gemma, is an aspiring chef, so I got to write a lot about cooking and food, which was a delight, and way easier for me than astronomy!
What do you want people to take away from reading this book?
Livie makes a real journey in this book. It's about far more than falling in love with Nick. She's been hiding her light under a bushel for a long time, and she has to find the courage to get out and show the world what she can do. I hope readers really root for her, because I did.
What are you currently working on? What other releases do you have planned?
I'm editing Love Around the Corner, Book #3 of the Romano Sisters. That's out in March of 2020. And I'm also drafting a book that's also set in modern day Brooklyn but it involves a mystery from the Revolutionary War, so it sort of combines my love of both contemporary and historical romance.
Thanks for blogging at HJ!
Giveaway:

1 eBook copy of LOVE AND THE LAWS OF MOTION by Amanda Weaver (open internationally – winner will get to choose eBook format)
To enter Giveaway: Please complete the Rafflecopter form and Post a comment to this Q:

Have you ever had to make a really brave choice in your life? Moving far away to go to college, living in another country, taking a job you weren't entirely sure you could do? What was it and how did it turn out for you?
Excerpt from Love and the Laws of Motion:
Taking the offered chair, Livie fiddled with the strap of her messenger bag and debated asking him any one of the hundreds of questions swirling around in her head. "I've heard some things about you."
Leaning back in his chair again, Nick smiled—a full-on grin this time—and his eyes sparked with amusement. His voice dropped into a lower register, something flirty and sexy. "Oh, really? Like what?"
"You got kicked out of DeWitt."
If she'd expected him to get defensive, she was mistaken. His expression didn't shift in the slightest. "Kicked out, quit—it's all in your perspective. DeWitt and I chose to part ways."
"And you got arrested."
Again, not even a ripple of a response in his eyes. She envied his confidence, even if it scared her a little bit.
"Unindicted," he said with a careless shrug. "The government and I reached a mutually beneficial agreement."
"Which is?"
"They didn't file charges and in return, I did some work on their systems, to make sure nobody else can do what I did."
"Which was?"
"I hacked into the Department of Defense."
"You hacked the government?" That was not what she'd expected to hear.
Another shrug. "It wasn't that hard. Which is why they needed me. I made it hard."
Well, he sure was confident in his own abilities.
"So you're a hacker." Which was super illegal, when the hackee was the federal government. Growing up surrounded by the other side of law enforcement, she hadn't so much as been chastised for jaywalking, never mind crimes of that level.
"Only theoretically now, to keep my skills sharp."
"Because it's illegal." Surely he'd learned his lesson now, right? Figured out the difference between right and wrong?
Nick scoffed, swiveling back and forth in his chair. "Legal, illegal. What does that even mean?"
Apparently not. "Um, one is right and one is wrong."
He spun back to face her. "Right and wrong? Right and wrong has nothing to do with what's legal or illegal. Everything in this world, every person you meet, every choice they make, is all a murky shade of gray. You figure out right and wrong for yourself, Livie." The way he said her name was like he'd just whispered it in her ear, followed by something dirty.
"I'm not sure I believe that."
He chuckled, and the sound sent a shiver down her spine. "I'm sure you don't. And that is the difference between me and you."
That was far from the only difference between them. Maybe Nick came from the same neighborhood as her, and he had an Italian last name, but the similarities began and ended there.
He was so…she couldn't even come up with the right words to describe him. Good-looking for sure, but there was something more, some undeniable presence, something that pulled her in—enthralled her—in spite of his annoying arrogance. Charisma? That hinted at his power, but it didn't fully explain it.
She didn't know what to do with all this nervous, humming awareness, as it had literally never happened to her before. Men—they were definitely out of her area of expertise. She wasn't even casually familiar with the whole men/dating/sex thing. She hadn't avoided men and sex on purpose, but she'd never felt compelled to explore it with anyone she'd met. And she wasn't going to do anything just to say she did it. Now here she was, twenty-five and completely inexperienced with men. That had never once bothered her—until now.
Excerpt. © Reprinted by permission. All rights reserved.


Book Info:
Together they'll unravel the secrets of the universe
Astrophysicist Olivia Romano has always preferred to stay close to her family in Brooklyn—even at the expense of her academic career. But with her advisor missing in action and an unscrupulous professor undermining her work, she's forced to rely on the reformed-hacker-turned-elite-computer-genius whose sexy smile she can't get out of her head.
Nicholas DeSantis cut ties with his family at eighteen, running away from his old-school Italian American neighborhood to make it big in Silicon Valley. When Livie comes to him for help, he can't resist the project or the quirky woman behind it. Moving into the Romano house in his old neighborhood seems like the perfect short-term solution, if he can just continue to avoid his own family.
But while living together makes working with Livie easier, fighting his growing attraction to her becomes a whole lot harder.
When Livie's research is sabotaged, Nick takes a huge risk to get her the proof she needs to salvage her career. Moving forward means leaving Brooklyn and spreading her wings at last—just when Nick might finally be ready to put down some roots.
This book is approximately 89,000 words
One-click with confidence. This title is part of the Carina Press Romance Promise: all the romance you're looking for with an HEA/HFN. It's a promise!
Book Links: Amazon | B&N | iTunes | Kobo | Google |


Meet the Author:
Amanda has loved romance since she read that very first Kathleen E. Woodiwiss novel at fifteen. After a long detour into a career as a costume designer in theatre, she's found her way back to romance, this time as a writer.
A native Floridian, Amanda transplanted to New York City many years ago and now considers Brooklyn home, along with her husband, daughter, two cats, and nowhere near enough space.
Contemporary romance titles include The One I Love to Hate (Romano Sisters #1), Always, Sky High, and This Book Will Change Your Life. Historical romance titles include The Grantham Girls series (Carina Press); A Duchess in Name, A Common Scandal, and A Reluctant Betrothal.
Website | Facebook | Twitter | Instagram | GoodReads |