Today it is my pleasure to Welcome author
B.J. Daniels
to HJ!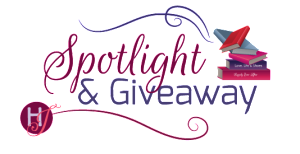 Hi B.J. Daniels and welcome to HJ! We're so excited to chat with you about your new release, Luck of the Draw!
Please summarize the book for the readers here: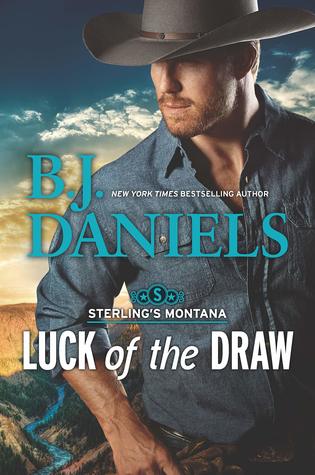 On a horseback ride high in the mountains of the family's sprawling Montana ranch, Garrett Sterling witnesses something that changes his life. In an instant, someone is dead and the killer knows there was a witness. Suddenly his life is in danger and you think it can't get any worse. Wrong.
What turns his life upside down though is when a woman from his past, who he was desperately in love with, emerges as a key piece of the investigation. She claims to have lost her memory, Garrett is determined to uncover what really happened that day, how she might be involved and why everything she's ever told him is a lie. Worse, he's never stopped loving her and now she says she's never seen him before. Is she still lying? If not, what is she hiding that makes her so afraid?

Please share the opening lines of this book:
Garrett Sterling brought his horse up short as something across the deep ravine caught his eye. A fierce wind swayed the towering pines against the mountainside as he dug out his binoculars. He could smell the rain on the air.
Please share a few Fun facts about this book…
I love twists and turns in books and especially surprises. Since I write by the seat of my pants and don't plot, as the author I'm surprised as well. I love being there with my characters to see what is going on. If I knew how a book ended, I wouldn't want to write it.
With this one, I couldn't wait to find out about the heroine. Why did she lie to him? And did she feel the way the hero did about her? Also, is she is a murderer? This book kept me guessing!
Please tell us a little about the characters in your book. As you wrote your protagonist was there anything about them that surprised you?
LOL, my characters always surprise me. With my hero, I thought I knew him fairly well, but of course he knew things about himself that I discovered as I was writing the book. The big surprise was my heroine. I had no idea who she was or how involved she was in the mystery. But then, neither did she since she suffers from a short bought of memory loss after a car accident.
So yes, I was surprised to find out who she was and what had shaped her to the point she showed up in this book. I love dropping into the characters lives, aware that they have already lived often 25 to 30 years and a lot has happened that has made them the way they are.
If your book was optioned for a movie, what scene would you use for the audition of the main characters and why?
"Why don't you tell me why you followed me out here," he said.
"I couldn't sleep."
"Guilty conscience?"
Joslyn gave him an impatient look. "I'm not lying about not remembering why I was in that vehicle when it crashed. I don't know how many times I have to tell you that." She tucked a stray lock of her hair behind one ear. She looked so young. So vulnerable. "I'm trying to remember."
He sighed. "I've already heard this story."
"You're right. Why should you believe me? It isn't like we know one another. It isn't like you have any reason to believe anything I tell you. I'm sorry to have bothered you."
Joslyn started to turn away, but he grabbed her arm and pulled her hard against him. His mouth dropped to hers in a searing kiss. He heard her gasp, then sigh as her lips parted. Her body melted into his. He'd yearned for the feel of her in his arms again. His pulse thundered in his ears. He was never going to get over this woman. As he deepened the kiss, he feared that she would be the death of him.
What do you want people to take away from reading this book?
I hope they can escape for a while. Okay, what I really hope is that they start reading and can't stop until they find out how it ends.  I think they'll like Garrett and Joslyn. It's about second chances where you believe there is no way it can happen.
What are you currently working on? What other releases do you have planned?
I am working on a new series called Montana Justice. It's about 30-somethings who made mistakes in their youth, were saved by an old cantankerous judge and now would do anything for him – including get involved in other people's dangerous situations while trying to figure out their own lives. It's suspense and relationships, love and romance and hopefully a wild ride in every book.

Thanks for blogging at HJ!
Giveaway:

A copy of LUCK OF THE DRAW by B.J. Daniels, open to US only.
To enter Giveaway: Please complete the Rafflecopter form and Post a comment to this Q:

What do you need a book to do to make you happy?
Excerpt from Luck of the Draw:
Garrett Sterling brought his horse up short as something across the deep ravine caught his eye. A fierce wind swayed the towering pines against the mountainside as he dug out his binoculars. He could smell the rain in the air. Dark clouds had gath¬ered over the top of Whitefish Mountain. If he didn't turn back soon, he would get caught in the summer thunderstorm. Not that he minded it all that much, except the construction crew working at the guest ranch would be anxious for the weekend and their paychecks. Most in these parts didn't buy into auto deposit.
Even as the wind threatened to send his Stetson flying and he felt the first few drops of rain dampen his long-sleeved Western shirt, he couldn't help being curious about what he'd glimpsed. He'd seen some¬thing moving through the trees on the other side of the ravine.
He raised the binoculars to his eyes, waiting for them to focus. "What the hell?" When he'd caught movement, he'd been expecting elk or maybe a deer. If he was lucky, a bear. He hadn't seen a grizzly in this area in a long time, but it was always a good idea to know if one was around.
But what had caught his eye was human. He was too startled to breathe for a moment. A large man moved through the pines. He wasn't alone. He had hold of a woman's wrist in what appeared to be a death grip and was dragging her behind him. She seemed to be struggling to stay on her feet. It was what he saw in the man's other hand that had stolen his breath. A gun.
Garrett couldn't believe what he was seeing. Surely, he was wrong. Through the binoculars, he tried to keep track of the two. But he kept losing them as they moved through the thick pines. His pulse pounded as he considered what to do.
His options were limited. He was too far away to intervene and he had a steep ravine between him and the man with the gun. Nor could he call for help—as if help could arrive in time. There was no cell phone coverage this far back in the mountains outside of Whitefish, Montana.
Through the binoculars, he saw the woman burst out of the trees and realized that she'd managed to break away from the man. For a moment, Garrett thought she was going to get away. But the man was larger and faster and was on her quickly, catching her and jerking her around to face him. He hit her with the gun, then put the barrel to her head as he jerked her to him.
"No!" Garrett cried, the sound lost in the wind and crackle of thunder in the distance. Dropping the binoculars onto his saddle, he drew his sidearm from the holster at his hip and fired a shot into the air. It echoed across the wide ravine, startling his horse.
As he struggled to holster the pistol again and grab the binoculars, a shot from across the ravine filled the air, echoing back at him. And then another and another and another. Four shots, all in quick succession. He winced at each one as he hurriedly grabbed up the binoculars again and lifted them to his eyes. His hands shook as he tried to locate the spot on the mountainside across the ravine where he'd last seen the two people.
With dread, he saw what appeared to be a leg on the ground, sticking out of the tall grass, where the two had been only moments ago. He quickly looked around for the man. In the dense trees, he caught the blur of someone running back in the direction where he'd originally spotted the two.
He focused again on what he could see of the body on the ground. The leg hadn't moved.
In the distance, he heard the faint sound of a car engine roaring to life. He swung the binoculars to the end of the ridgeline and saw a dark blue SUV speeding away. It was too far away to get more than that. It quickly disappeared in the trees.
Excerpt. © Reprinted by permission. All rights reserved.


Book Info:
He may get a second chance at his one true love—if someone doesn't kill her first
When Garrett Sterling leaves for a horseback ride through his family's sprawling Montana property, he's expecting a relaxing break from the construction at the Sterling guest ranch. What he gets is something far more sinister. It all happens so fast that it's hard for Garrett—and the authorities—to sort out the facts. Two things are certain, though: someone is dead and the killer knows there was a witness.
But when the one woman he could never forget emerges as a key suspect in the investigation, Garrett will do anything he can to help clear her name. She's still keeping secrets from him—that much is clear. But Garrett won't rest until he uncovers what really happened that day, how she's involved—and why everything she's ever told him is a lie.
Book Links: Amazon | B&N | iTunes | Kobo | Google |


Meet the Author:
New York Times and USA TODAY bestselling author B.J. Daniels lives in Montana with her husband, Parker, and three springer spaniels, Spot, Jem and Ace. When she isn't writing, she quilts, snowboards, camps, boats and plays tennis.
Website | Facebook | Twitter | Instagram | GoodReads |