Today it is my pleasure to Welcome author
Jennifer Hayward
to HJ!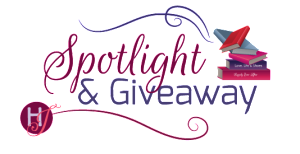 Hi Jennifer and welcome to HJ! We're so excited to chat with you about your new release, Married For His One-Night Heir!

Hello! I'm so happy to be back with you all at Harlequin Junkie!

Please summarize the book for the readers here: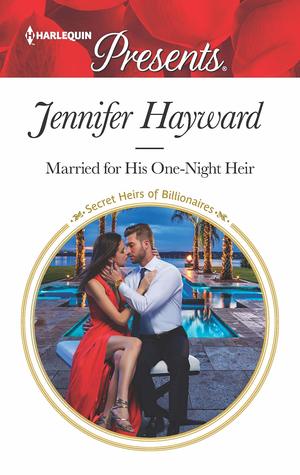 Giovanna Castiglione is the one woman Santo Di Fiore can't forget. The daughter of the most powerful organized crime boss in America, she's also the woman he can never have. Until Santo finds out Gia has taken the consequence of their one forbidden encounter and fled to the Caribbean to protect their son. Santo won't let her go a second time. He will claim his son—and Gia as his wife!

Please share your favorite line(s) or quote from this book:
"You stole my son from me, Gia. You kept his existence a secret for three years, one you would no doubt have continued to keep had it not been for last night. So, from now on, I will be the one calling the shots and you will be the one listening."
Please share a few Fun facts about this book…
I delved deep into the organized crime world to research this story, including reading some very fascinating biographies of the daughters of key mafia figures. It was so fascinating to discover the impact such a life would have on a young girl like Gia and it helped me paint the portrait of what she would be like. It made her so inspirational to write.
Lyford Cay – the Bahamian paradise where Gia is hiding out on Delilah Rothchild's luxury resort, is the home of many high profile personalities, including Sean Connery. Oh to own a house there!
The Cloisters, the replica medieval monastery that was built in the 1930s by the American oil magnate, John D. Rockefeller, to showcase the large collection of medieval art he'd recently acquired, then gifted to the Met, is the location for one of the most glamorous scenes in the book. I'd really love to attend a party there someday!
What first attracts your Hero to the Heroine and vice versa?
Santo fell in love with Gia in high school, the first time he ever saw her sitting by herself in the high school cafeteria, shunned by her fellow students because of who she was. Because she'd been escorted to and from school by her bodyguards, her friendships vetted and discarded by her powerful father before they'd ever had a chance to take flight. One look at her shy smile and he has a problem for life.
Gia fell in love with Santo in that same moment. He becomes her white knight who is always there for her – until she has to walk away from him for good.
I love how star crossed these lovers are. It made it so poignant for me to write.
If your book was optioned for a movie, what scene would you use for the audition of the main characters and why?
It would have to be the opening scene where Gia's world caves in on her. She's walked away from everything she knows to keep her son safe. Just when she thinks she's managed to do the impossible and escape her past, Santo shows up at an exclusive party in the Bahamas and threatens to destroy it all. But even more in danger is her heart, because it's always been Santo's and he may never forgive her for what she's done.

This scene is so fraught with danger. It made my heart beat faster just writing it. So it would be the perfect scene to test my actors…

Gia settled for a dress that was neither sexy, nor conservative. A bright coral, with a wrap-front ruffle, it showed off the golden tan she'd acquired while living in the tropics, as well as the smooth length of her legs with its short, flirty skirt.

Anticipation nipped at her skin as she kissed Leo good night, left him with his babysitter, then walked the short distance from the villa where she lived on Delilah's exclusive Lyford Cay estate, up to the main house. To not have her bodyguard, Dante, tracing her every step was still a novelty she couldn't quite fathom. To step out her front door and not wonder what was going to be on the other side a peace she couldn't articulate. Nassau to her was paradise.
But there was also trepidation as she climbed the hill toward the sprawling Colonial-style mansion, ablaze with light. She didn't remember what it was like to go out for a carefree evening of fun. Had no idea how to even approach it. Maybe because her life had rarely, if ever, afforded her that luxury.

Tonight, however, she was Giovanna De Luca, not Giovanna Castiglione. She was free. And everything was different.

The barbecue, held on the beachside terrace of Delilah's home to celebrate the popular Bahamian Junkanoo Summer festival—a celebration of the arts on the island—was already in full swing when she arrived. A spectacular sunset stained the sky, a fiery pink and gold canvas for the festivities as the torchlight climbed high into the night. In the midst of that exotic atmosphere, the guests enjoyed fresh fried fish straight off the grill, rum based refreshments and a steel band—the classic island experience.

Gia hesitated on the fringe of the group, an age-old apprehension slivering through her. Once upon a time she had been judged for who she was, the family that she came from, rather than the girl she'd been. It had broken her heart, a judgment she'd never quite shaken—that sense of always being an outsider no matter how hard she had tried. But Delilah quickly spotted her, drew her into the crowd and slid a drink into her hand.

The welcome cocktail, which was heavy on the rum, eased her nerves. As did the handsome financier Delilah introduced her to. He was charming and a gentleman to boot. She might have no intention of getting involved with him, but the clear male interest in his eyes was a boost to her ego, which had taken such a hit with Franco, she wasn't sure the wounds were ever going to heal.

Relaxing into the vibe, the rum warming the blood in her veins, she cast an idle glance over the crowd, surveying the new arrivals. A tall, fair-haired male Sophie, the hotel's glamorous publicity director was chatting up claimed her attention. Muscular and well-built, he was undeniably commanding in his white shirt and dark pants that showed off every rippling, well-honed inch of him. But it was when her gaze rose to his elegant profile that her breath caught in her throat.

It could not be. Not here. Not now.

But it was.

Her heart beat an erratic rhythm in her chest, its jagged beat reverberating in her head. Frozen to the spot, her companion's words faded to the background as she absorbed Santo Di Fiore's formidable, charismatic presence. Six foot two inches of lean, hard male, he had the perfectly hewn face and golden hair of an angel—his velvety dark eyes those a woman could drown herself in.

And for a night, she had done just that. One kiss—one perfect passionate kiss on a stormy evening in Manhattan four years ago that had changed everything. An attempt to escape her fate that had dissolved into a fire neither of them could extinguish—a hunger that had been almost a decade in the making.

Her heart pounded like a frantic bird's. She was hot and cold all at the same time. Desperately wishing he was an illusion, because Santo Di Fiore had been her biggest mistake. Her most unforgettable, costly mistake—the repercussions of which had set into motion a chain of events she could never have foreseen. But he had also given her the most precious thing she possessed.

Santo looked up and cast a lazy glance over the crowd. Every muscle in her body seized tight as his gaze came to rest on her, a hint of male interest flickering through his dark eyes, followed by a frown that marred his brow.

Shock descended into fear—a bitter layer of it that coated her mouth. She turned away before he could focus on her, her purse clutched to her chest in a death grip. She looked different. There was a chance he hadn't recognized her, but she doubted that luck would hold. She needed to get out of here now.

Spinning on her heel, she headed through the crowd. But before she could make an exit, Delilah descended upon her with one of the investors who'd purchased two of the private residences that morning and her escape route was blocked.

She pasted a smile on her face and tried desperately to pretend that her world wasn't crashing in on her.
Readers should read this book….
If you love a Secret Heir story, Romeo & Juliet and reunion romances!
What are you currently working on? What other releases do you have in the works?
I'm working on a brand new series for Harlequin Presents I'm going to keep secret for the moment, because it's so exciting to me and fresh. I can tell you it's three sisters and I'm hoping you're going to fall in love with them as much as I have!

Thanks for blogging at HJ!
Giveaway:

A copy of my Powerful Di Fiore Tycoons trilogy, vintage Harlequin notebooks and a $10 Amazon gift card. Some holiday reading…
To enter Giveaway: Please complete the Rafflecopter form and Post a comment to this Q:

I love writing reunion romances. I think they might be my favourite. If you had to choose between a couple meeting for the first time and the sparks of that delicious initial attraction or the passion that comes from a couple who've managed to delve beneath each other's skin and who know exactly how to get to each other, which would you choose to read?
Excerpt from Married For His One-Night Heir:
This comes from when Santo first discovers it's Gia at the party – the woman who's been haunting the edges of his mind for years… I love how badly it throws both of them off their game.

"Says the man who likes to socialize more than he likes to breathe." His brother rolled the scotch around the tumbler, the amber liquid flickering in the torch light. "So if I were to tell you that Gia is standing behind you it would be of no interest to you?"

He turned to stone. Fingers locking around the glass, he swiveled, his scan of the crowd pinpointing the brunette he'd spotted earlier standing talking with Delilah and another guest. His heart stalled in his chest as he took her in. Confirmed what he'd instinctively known. It was Gia.

Clad in a vibrant coral dress that hugged every inch of her curvaceous figure, she was thinner than he remembered, her gorgeous long, dark hair cut into a sophisticated blonde bob that gave her a completely different look. Her cheeks gaunt under her perfect, dramatic bone structure, her eyes were deep, dark pools of green that seemed to vibrate emotion.

Exactly as they had that night four years ago when she'd given him her innocence, then walked away, as if what they'd shared had meant nothing. When she'd married another man.

Turn around, he told himself. Pretend she isn't here. Do exactly what you said you would do if you ever saw her. But he stayed where he was. Gia looked up. Froze as their gazes collided, her eyes widening beneath long, dusky lashes. Like a curtain coming down over her face, the blood fled, rendering her whiter than a sheet.

A midnight storm darkened those beautiful eyes. Twisted something in his insides tight. Maledizione. Why tonight? Why here, when she hadn't been seen in public for an eternity?

"Santo," Lazzero said on low note. "She is bad for you. Nothing good ever came of the two of you. Leave it alone."

He was wrong, Santo corrected silently. They had been good that night. Perfect. Before she'd torn his heart out. And even though he knew he should stay away, he couldn't seem to do it.

He set his glass down on the bar, ignoring his brother's muttered imprecation as he threaded his way through the crowd toward where Gia stood. But when he got there, she was gone, Delilah and the other guest immersed in conversation. Instinct took him beyond the fringe of the crowd to where Gia stood at the edge of the terrace looking out at the water, a silent, delicate figure silhouetted against a sparkling, dark blanket of blue.

The image struck him as particularly appropriate, because hadn't it always been Gia against the world? Gia, who'd hovered on the outside, sitting by herself in the high school cafeteria the first time he'd ever seen her, shunned by her fellow students because of who she was? Because she'd been escorted to and from school by her bodyguards, her friendships vetted and discarded by her powerful father before they'd ever had a chance to take flight?

If he lived to be a hundred, he would never forget the shy smile that had lit up her face when he'd plunked his tray down beside hers and asked if the seat beside her was taken.

She turned as he approached, as if she'd sensed his presence, that same invisible thread tethering them together that had always defied reason. Her spine rigid, her face set in a mask he couldn't possibly decipher, she looked haunted. Guarded. Vulnerable. As if a gust of wind might blow her away. It awakened a primitive need to protect inside of him that was as instinctive as it was irrational.

"Santo," she said huskily, unleashing that insanely sexy voice that had haunted his dreams. "I had no idea you would be here tonight."

He came to a halt in front of her. Dug his hands into his pant pockets. "Delilah is hot on the idea of putting our boutiques in her hotels. Lazzero and I were on the way home from a golf tournament in Albany. She suggested we drop in."

Her long lashes brushed the delicate line of her cheek. "That's exciting. Delilah has some of the biggest key influencers on the planet on her client list. It would be the perfect partnership."

"We think so." He held her gaze with an unwavering study. "I was sorry to hear about your husband."

She inclined her head. "Thank you. It was a shock. It's taken me some time to process it."

He would have bought her cool, collected act if it wasn't for the white knuckled grip she had on her clutch. The tremor in her husky voice that dismantled his insides. "Gia," he said softly, stepping forward to sweep a thumb across her jaw. "Are you okay?"

She flinched away from his touch, a quick, reflexive movement that sent a hot rush of emotion through him. "I'm fine. You know I didn't love him, Santo. What my marriage was and what it wasn't."

"I'm not sure what I know and what I don't," he bit out, "because you walked away without a word."
Excerpt. © Reprinted by permission. All rights reserved.


Book Info:
"You stole my son from me, Gia."
Now she'll wear Di Fiore's ring!
Commanding Santo Di Fiore is stunned to see Giovanna Castiglione again. Her unexpected appearance at his luxurious party in the Bahamas leaves him craving answers. Why, after that one forbidden encounter, did she leave? But when Gia reveals their secret consequence, Santo won't let her go a second time. The Italian will claim his son—and Gia as his wife!
Book Links: Book Links: Amazon | B&N | iTunes | kobo | Google |


Meet the Author:
Award-winning author JENNIFER HAYWARD has been a fan of romance since filching her sister's novels to escape her teenaged angst.
Jennifer emerged on the publishing scene when she won Harlequin's So You Think You Can Write global writing competition in 2012. She is the Romantic Times Magazine Reviewer's Choice Best Harlequin Presents of 2014 winner for her book, The Magnate's Manifesto.
Jennifer's career in journalism and PR, including years of working alongside powerful, charismatic CEOs and traveling the world, has provided perfect fodder for the fast-paced, sexy stories she likes to write, always with a touch of humour.
A native of Canada's gorgeous East coast, Jennifer lives in Toronto with her Viking husband and young Viking-in-training.
Website | Facebook | Twitter | Instagram | GoodReads |